Cassidy & Michael
How They Met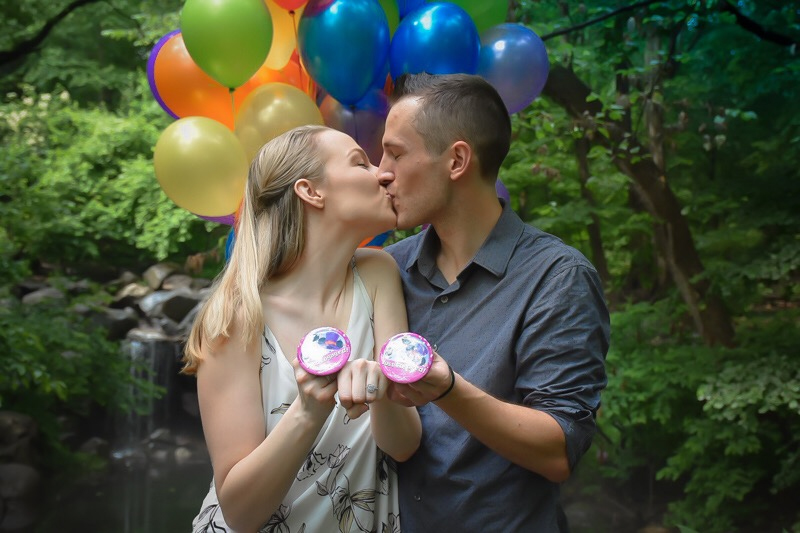 Once upon a time, under the sea, Mike met Ariel with his family on April 1, 2015, however, they would not see each other again until a month later when Mike was sent to the Grotto as her photopass. After that night, once again, Cassidy and Mike did not have any way to contact each other until someone tagged them in a photo together a few weeks later. Mike was taking a cross country road trip at the end of the summer, and was fortunate enough to meet up with Cassidy at the beginning of the trip and ending his trip in Florida. At the end of Mike's visit, Cassidy decided she needed a vacation as well before she went to Hong Kong for her third contract, and traveled back with him and his family to Brockport, where he made things more official.
The Proposal
Mike and I have been together about two years now, and have been through many amazing adventures. On June 18, 2017 (our 22 month anniversary), Mike's parents were visiting us in NYC before we left on our Europe trip, and what I thought was saying goodbye to them turned out to be them rushing off to help set up for a huge surprise. Mike had told me we had a 9:45am reservation for something, and we were going to take a shortcut through Prospect Park to get there. As we walked toward one of our favorite waterfalls, Mike's pocket started playing the music from the movie "UP" and I saw about 50 colorful balloons with a small house tied to them approaching the bottom of the waterfall.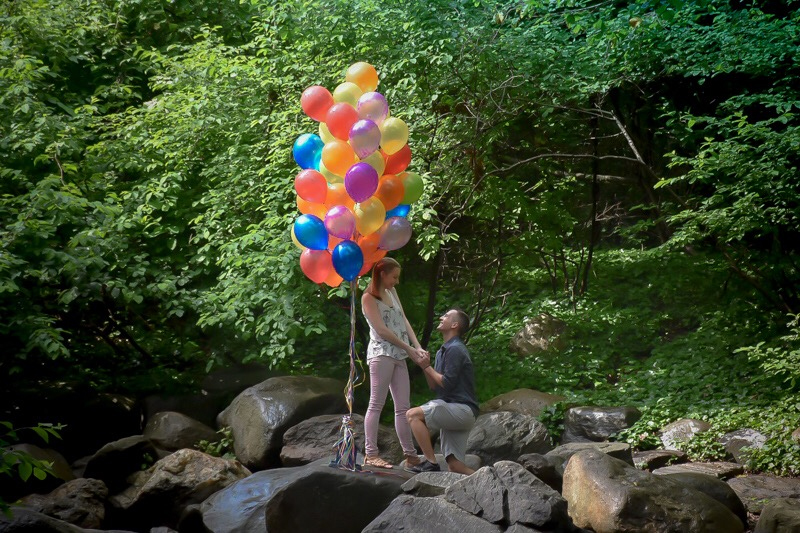 Mike stopped me in front of the balloons and asked me if would like to visit Paradise Falls with him (just like in the movie), to which of course I say yes. He ushers me over to a small flipped over trash bin, which he had covered in sparkles, and helped me hop over the fence. We picked up the house and balloons and began our small hike up to the top of the waterfall. When we got to the top, he showed me a small adventure book that he had filled with photos of us and told me our story.
The final page contained a special message: "Cassidy, you are my beautiful adventure. Will you marry me?" and on the final page in the book was a small compartment where the ring was hidden.
The Engagement Ring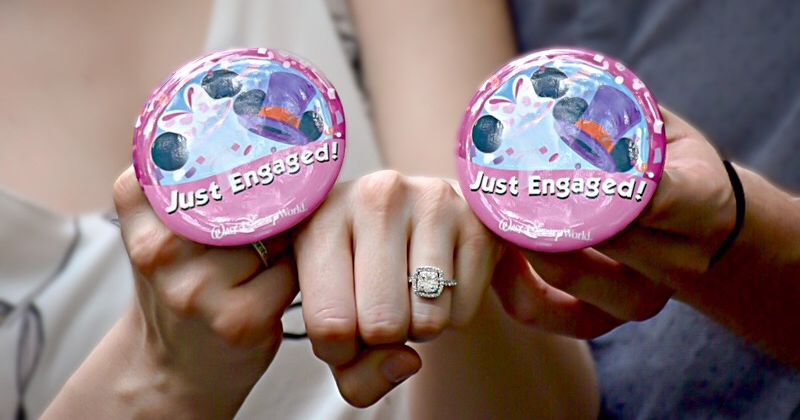 The Engagement ring is from kay jewelers, Neil Lane collection, 1.5 carats, it's cushion cut and a double halo.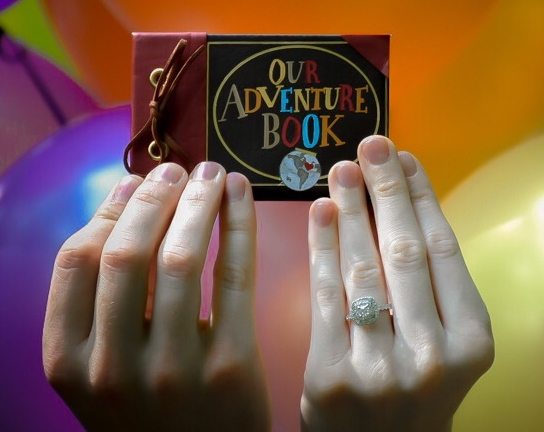 Photos by Michael, Cindy, and Gary Worboys. Special thanks to Vault of Wonder for our beautiful adventure book.