Gina & Sean
How They Met
Sean and I met on March 6th, 2016 at a car meet in the Wolfies Parking lot. It took me a solid couple of weeks to get him to really notice me and talk to me! Sean claims it's because I was way out of his league and didn't want to be rejected. (as if, he was soooo cute!)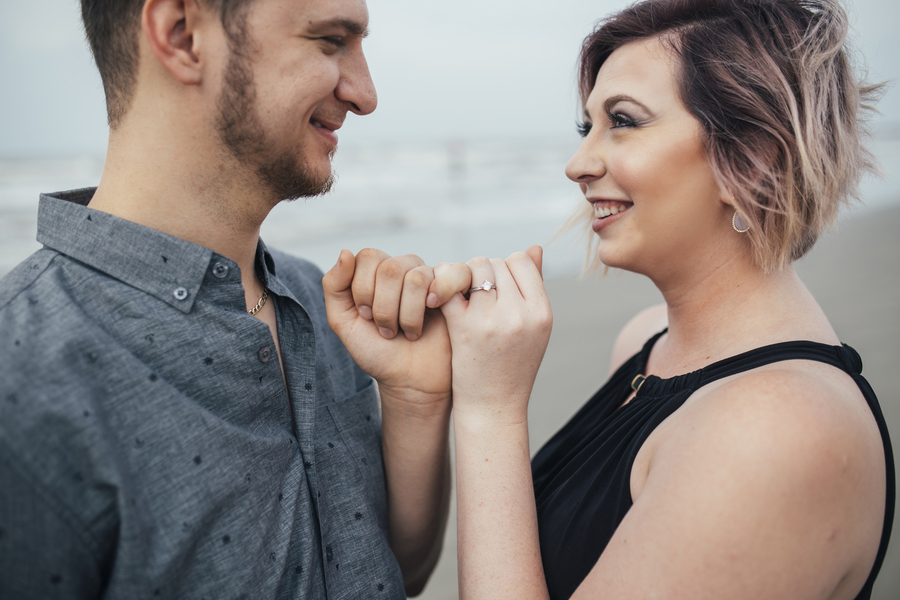 We started "officially" dating on April 12th and hit the ground running from there. Sean bonded immediately with my son Jax and made my heart swell anytime I saw them together. March 31st at about 2 in the morning after a night out with Sean and my best friend Jennifer, I told her that I knew I was falling in love with him and I was going to marry him. She laughed then but look at us now. Sean and I became best friends, we shared our worst and best moments together and when I flew home with him to Georgia and met his family, I knew it was one I wanted to be a part of for the rest of my life.
The Proposal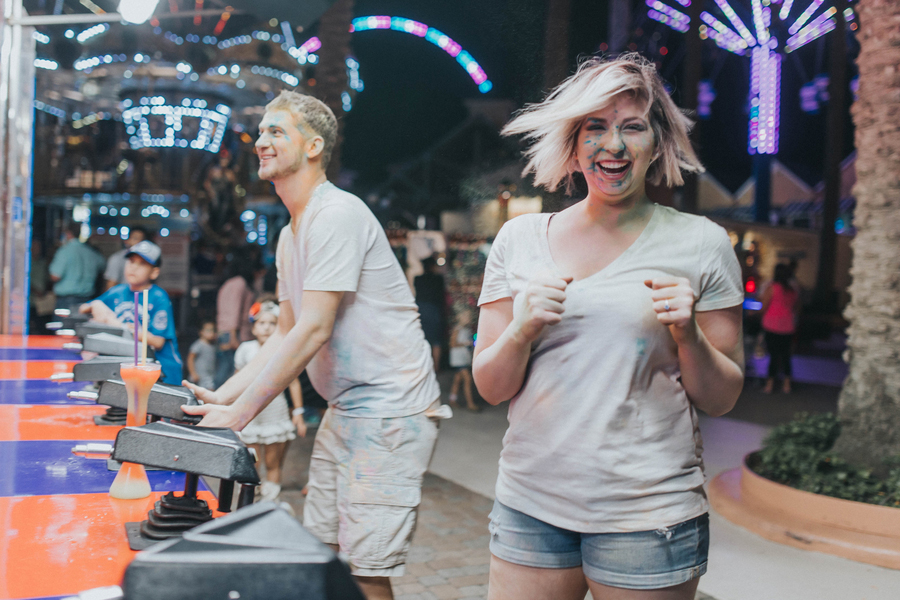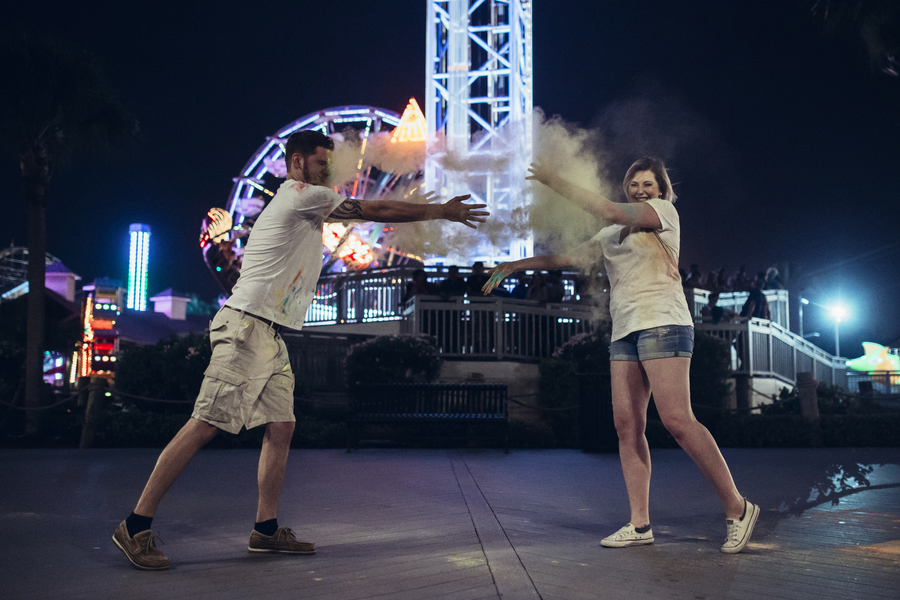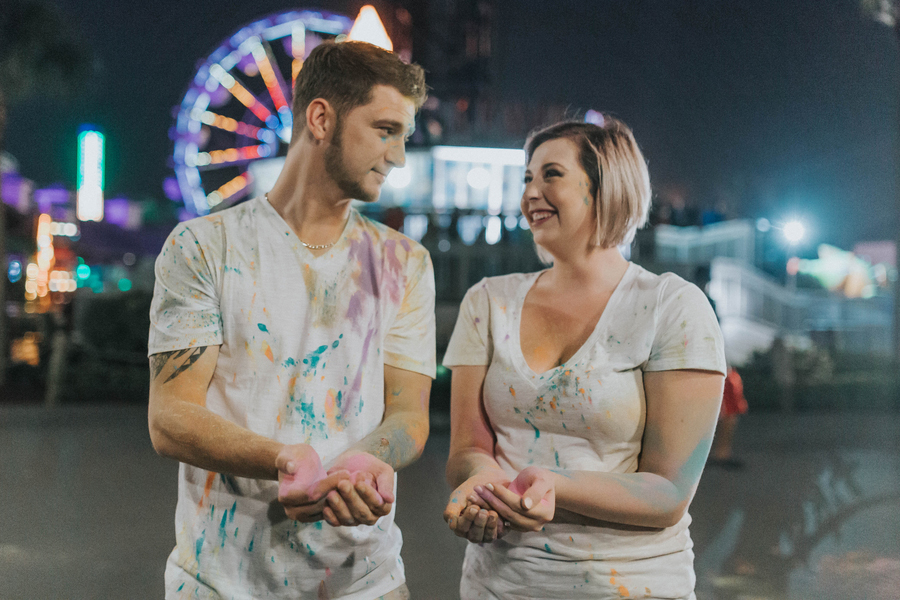 On July 18th 2016, a few months after dating, Sean proposed to me in the middle of 6th street in Austin, TX while Jennifer's boyfriend was playing guitar and singing in the bar near by. It was the middle of the afternoon as we were saying our goodbyes to friends, Sean asked Jennifer to take one last picture of our trip in Austin and to make it a video instead. You could imagine my confusion and surprise when he pushed me away and got down on one knee. Jennifer jumped and screamed and was telling any stranger that walked by that I was engaged.
The Engagement Ring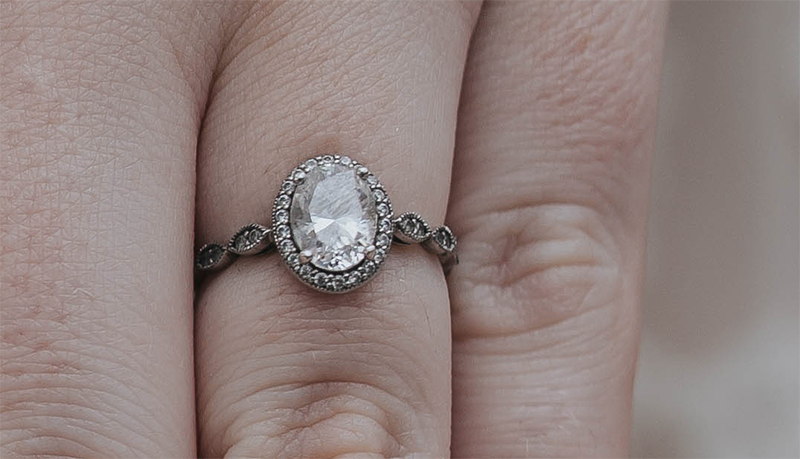 The engagement ring is sterling silver with an oval shaped white sapphire with a halo. It has a dainty band and with an antique vintage inspired look with feminine flair. Designer of the ring is BrieBella.
Photo Credit: Brittany Teel of Real Teel Photography