Colleen & Sean
The Proposal
It's a little backwards but we knew we wanted to get married on 7/7/17 on Kauai so we have been wedding planning since October 2016. We decided we wanted to take engagement photos on Kauai while we were going to be there for New Years on 1/6. I booked hair and makeup appointment and my boyfriend booked the photographer.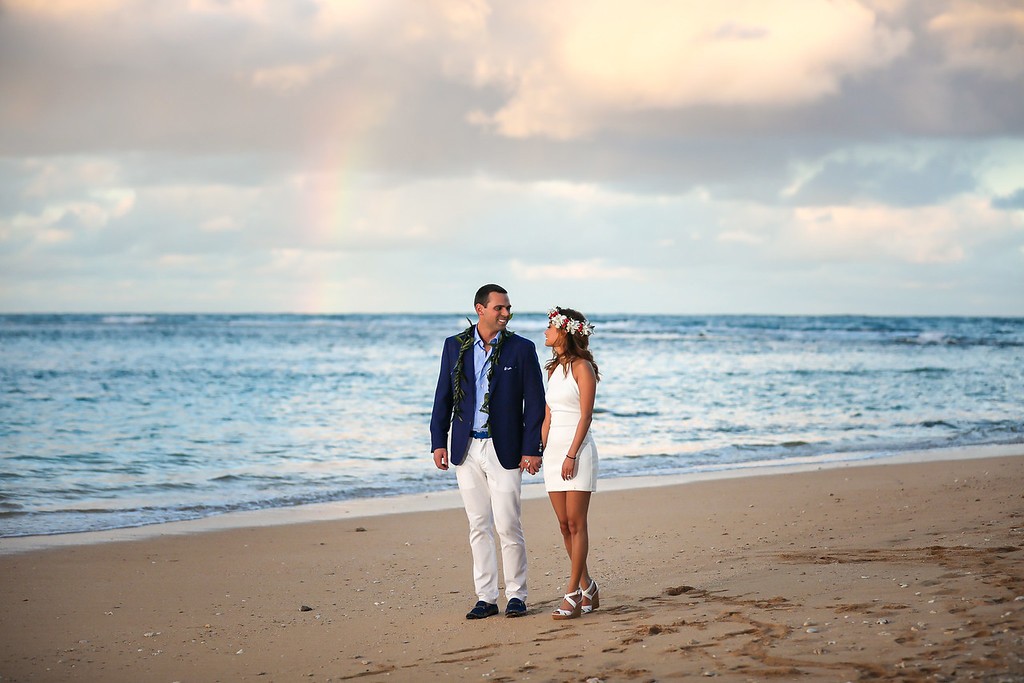 I had known for awhile that our close friends, his cousins, and brother were flying from Oahu to Kauai and I just thought they all were just coming to celebrate New Year's. The days leading up to leaving for Kauai he told me that the hair and makeup lady was having a special on hair and makeup for New Year's Eve and I should do it, so it would be like a trial before our January 6th hair and makeup appointment and engagement photos. I said yeah maybe.
Fast forward to New Year's Eve, he told me I had a Hair and makeup appointment at 1 and I was kind of upset because I wanted to go to the beach and 1 is right in the middle of the day. I was also a little upset because he wanted me to wear the white dress for New Year's Eve and on January 6th, and I didn't want to wear it twice. He said we are taking family photos on the North Shore, which I thought was weird cause no one told me that.. but he drops me off and I got my hair and makeup done. But his mom, dad, and brother pick me up. I asked where everyone else was and they said they were heading to the North Shore.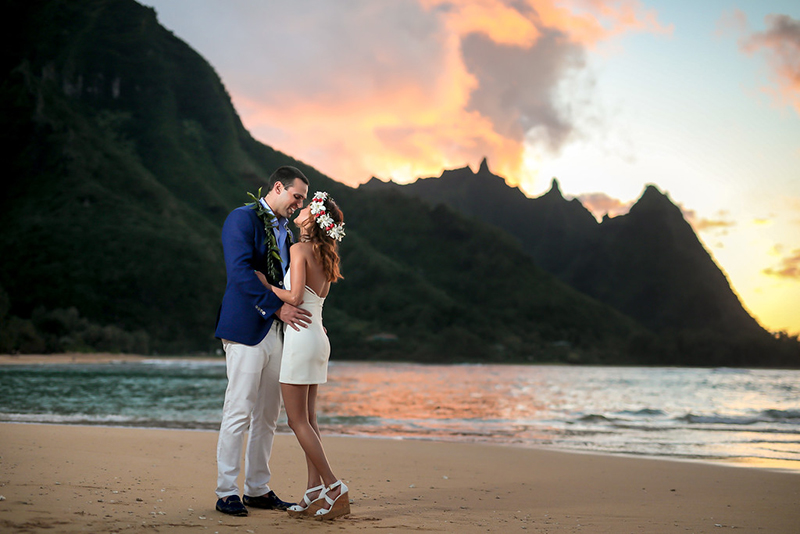 We head to the North Shore and we park and walk to the sand. We walked on the beach for a while, so I decided to take my wedges off. As we were walking I then notice everyone else dressed up on the beach, a guitar player, a photographer, a rainbow off of the water, a waterfall on the mountain on Tunnels Beach in Kauai.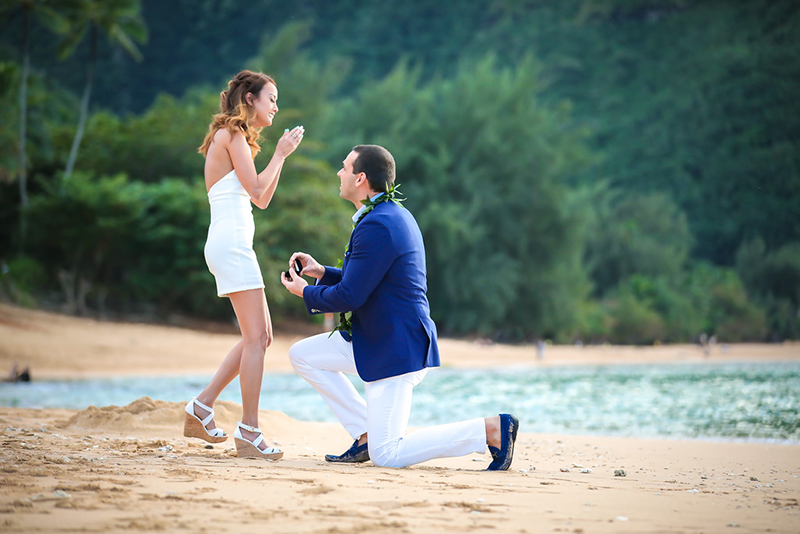 I then put my shoes back on and I noticed Sean wearing a ti leaf lei and that's when I knew he was going to propose. When I walked up, the guitar player was singing and playing Train's "Will you marry me?" He pulled me aside from everyone and instantly started to cry and he proposed and his hand was shaking so bad when he put the ring on my finger! Of course I said YES!!!!
The Engagement Ring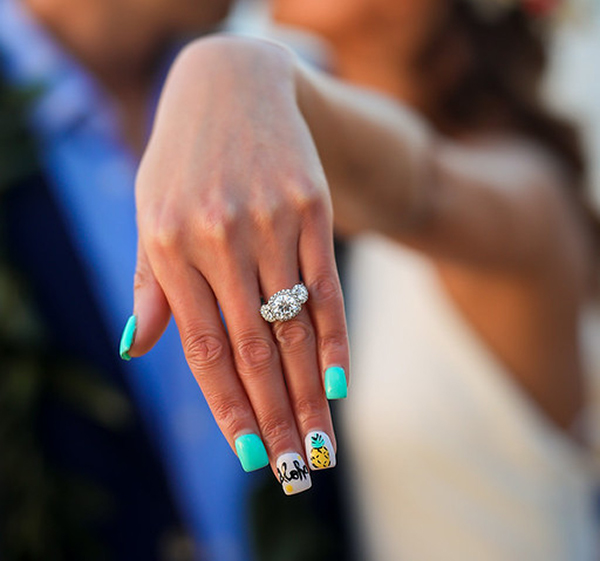 My fiancee worked with Brian Gavin to design my 3 stone ring. Brian Gavin Black hearts and arrows diamond. A1.73 carat center stone. Diamonds going down 3/4ths of the way down the band, all set in platinum.
Photo Credit: Jonathan Moeller