How They Met
It was the Summer of 2011 when I made the best discovery in my life. Whilst browsing through my newly made Twitter account, I noticed a picture of Nihal under the section of 'People You Might Know'. I knew that I didn't know this 'Nihal Vora' guy, and it was strange to start talking to somebody so random, but never the less, I decided to click onto his profile and snoop around.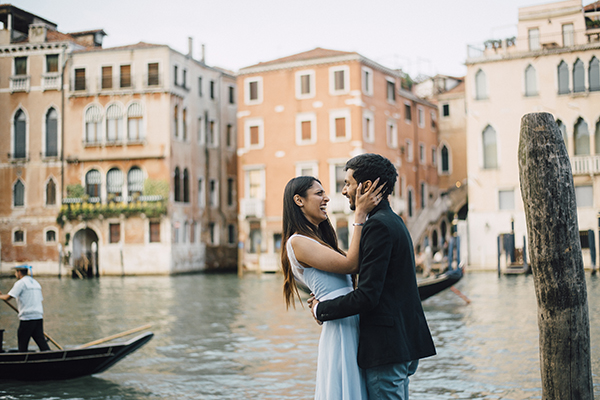 The more I stared at his Twitter DP, the more attractive I found him His smile and his eyes were mesmerizing. I knew that I needed to talk to him – or at least try. So I messaged him in hope that he would message back. About 10 minutes after, I received a message from Nihal. Thus our friendship began.
On the 23rd December 2011, Nihal suggested that we meet at the German Christmas Market – his reason, 'It would be romantic'. We met outside the Adidas store, – he was wearing a huge scarf wrapped around his neck and was listening to music on his purple Dre Beat headphones. I told him to look out for a green Boston Celtics hat and when he spotted it, his face lit up. That same smile I had seen 6 months ago, was right there before me… and it blew me away. The rest of the day, we spent sitting in Starbucks, drinking coffee and exploring the market. As it was Christmas, I wanted to buy Nihal a little present to take back home with him so after walking around together, my eye caught some Christmas jumpers in a shop window that had his name written all over them. He was so happy with his present but pretty soon it was time to leave.
We must have spent at least half an hour at the train station saying our goodbyes. It was very cliché, almost like a movie where we would say bye, hug each other, then say bye again and continue repetitively. It was like we just didn't want to leave each other.
On the train home, all I could think about was Nihal and how wonderful my day had been – and I guess it was a little romantic after all!
The Proposal
I planned the proposal for about 10 months and I didn't give away anything to make Jes suspicious (I know, I could totally be a spy), and it took me so long because I wanted to get every single little detail just right. I wanted to make the proposal perfect for Jes because she is the love of my life and the woman of my dreams, who wouldn't?!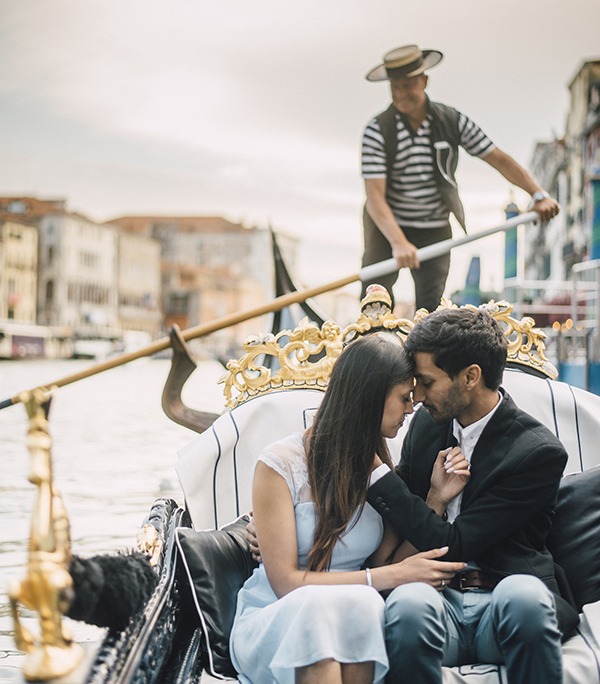 When I first tried to propose the idea of a holiday photographer, Jes' reaction wasn't quite what I wanted. She said 'no' because she wanted to use the selfie stick she had recently given me as a present (disaster!). We hadn't used it yet and she thought Venice would be the perfect time to get some use out of it. After a couple of months (yes months!), I managed to get her to agree to a 'holiday photographer,' so photographer planning was back in full flow! Jes looked through the portfolios and chose Serena as the photographer too. Thus the idea of a 'holiday photographer' was born and it was the final step in my proposal planning. Now I just had to wait till the big day, when she would realize I didn't book a holiday photographer but a proposal photographer instead!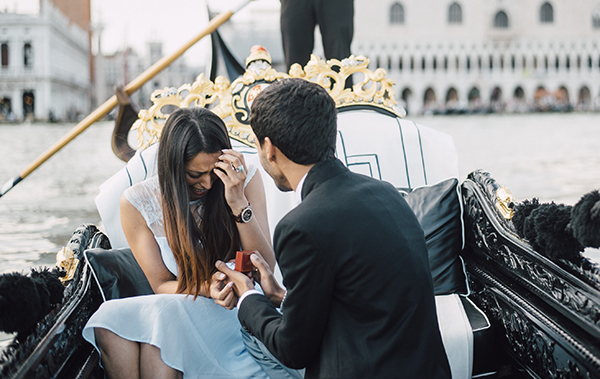 I bought Jes a new dress and a special bottle of champagne to take with us to celebrate afterwards. I had the video conference with Serena where we discussed possible routes for the gondola and where the perfect spot would be to pop the question, and even for Serena to give me the cue to know that we were in the perfect position for the moment. By the end of the video conference, I think it was safe to say I was more than excited for it even though we were still a couple of months away from the big day!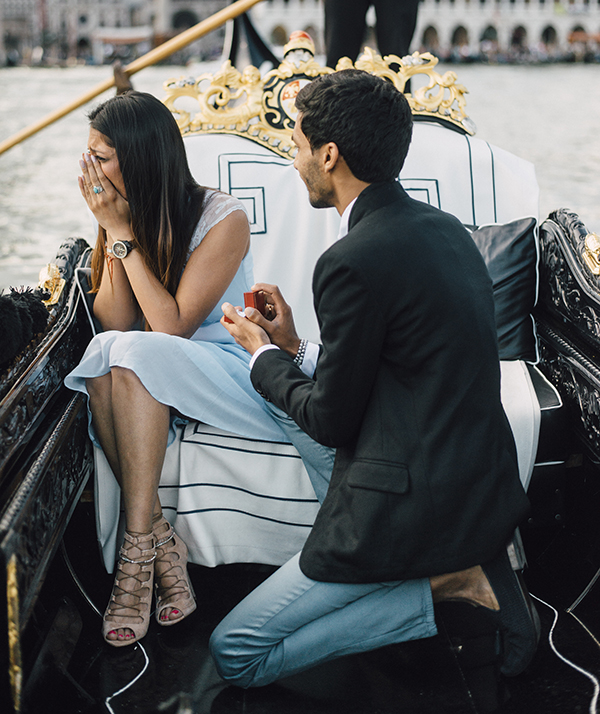 I only became nervous as I stepped into the gondola, and I couldn't really focus properly on enjoying the first half of the gondola ride. Now was the moment so I looked at Jes in her eyes and began to tell her how the three years we have been together have been the best three years of my life and that I couldn't ever imagine being with anyone else. I told her that I can't wait to spend the rest of my life with her and that I had a question to ask her. I reached into my blazer pocket to pull out the ring. When my hand reached inside my blazer, that's when she realised what was about to happen! I got on one knee in the gondola, opened the box, and asked her if she would marry me! By this point she had already started crying and hadn't even looked at the ring yet. I had to ask her if the tears meant it was a 'yes' because she still hadn't answered me. Suffice it to say, it was a yes! I put the ring on her finger (it fit!) and sat back down next to my new fiancée. She couldn't stop staring at the ring and I couldn't stop staring at her, I had never seen her so happy in all the time I'd been with her so I knew I must have done something right! The rest of the gondola ride was just a blur. I remember another couple in a gondola congratulated us, and next thing I knew we're stepping off the gondola to take some more pictures on solid ground. – Nihal
The Engagement Ring
Thankfully Jes had already told me what kind of ring she liked, even if she did change her mind a few times! Originally it was a gold ring with a diamond and a pearl, but that eventually changed to a classic platinum ring with a single stone. Surprisingly though, even with a classic ring like that, there are still a lot of variations in the design of the band and clasp. So I chose the setting to show the entire diamond through the side and with 6 claws for safety. After that I had to choose the actual stone, with varying sizes, cuts and clarities. I like to think VVS stands for Very Very Shiny.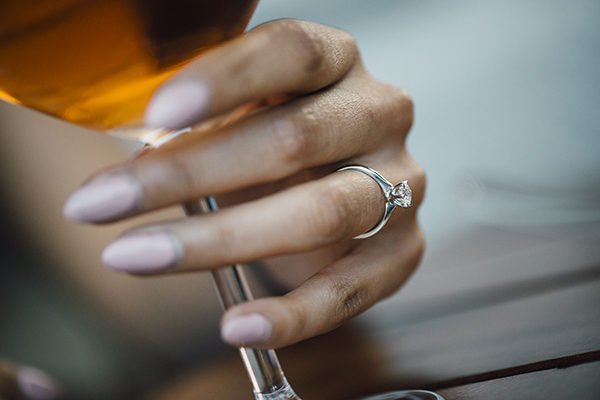 Photo credit: Serena Genovese Photography, @serena_genovese
Planner: Flytographer