You both are dog lovers and either each have your own little friend or adopted one together. Here are 3 great ideas to propose with the help of your dog.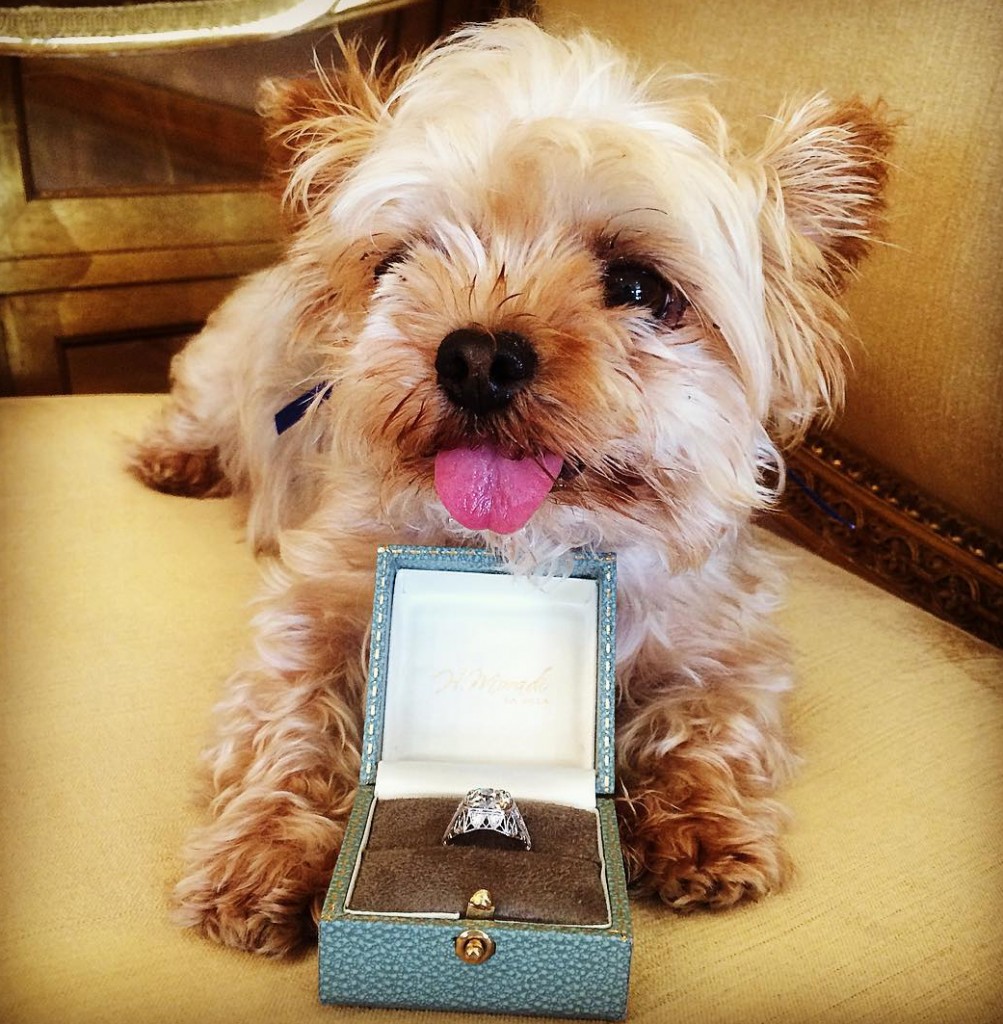 Cute Dog Collar Proposal
Replace your dog's collar with a brand new one and add a little pendant with your question. There are many customizable ones available online. Here is a selection of adorable "Marry Me" dog collars.
A Sign of Love
You can also design a cute sign for your dog to carry around his/her neck.
Here is all you need: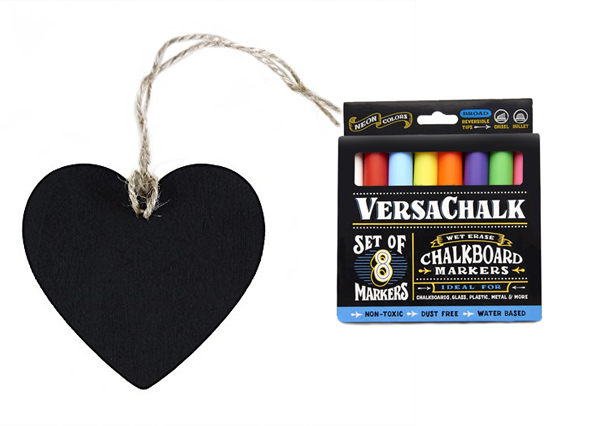 1 – Find the perfect chalk board. Some of them come with a string.
2 – Pick your words. You can use different color chalks to create a unique design.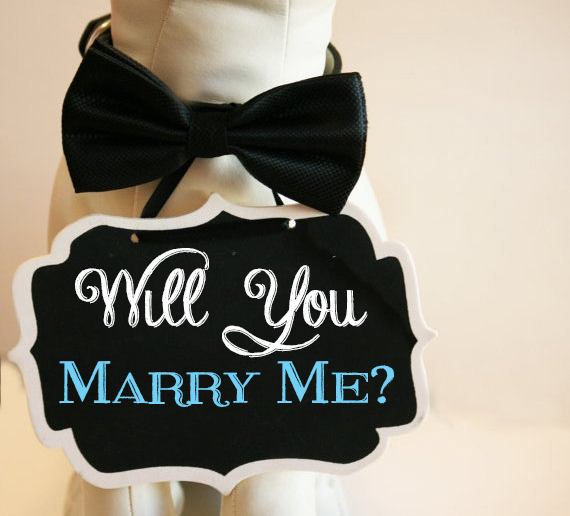 Not too crafty ? There are some ready to use options on Etsy.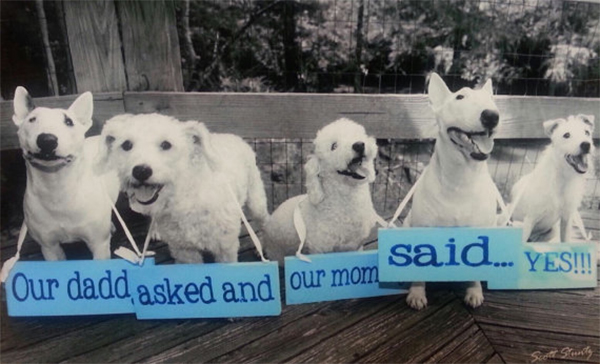 Get a Custom Made Outfit for Your Dog

To propose, get the perfect customized outfit for your dog. Here are some great options you can purchase online.
Or you can make it yourself in a few simple steps.
1 – Pick a fabric.
2 – Take your dog's measurements.
3 – Cut and use your sewing machine skills.
4 – Add a little pocket on the bag to hide the ring box.
Here is a detail video to help you out:
Read great proposal stories from our readers here >>