Trevor & Kelsey
How They Met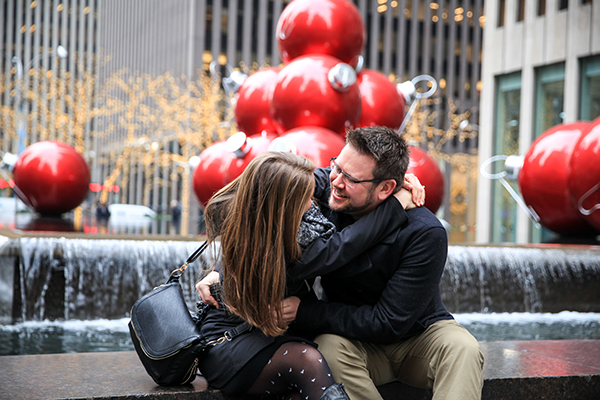 When we met I lived in Vancouver and Trevor lived in Kamloops, a town 4 hours east. Our unlikely meeting was August 8 2014 at a music festival. I, Kelsey, was volunteering in the medical tent and Trevor brought in a friend who was needing some assistance. Once he knew his friend was okay he hit on me. Hard! I had never been hit on so directly. It was cute but also intense. We met on Friday but only really spent time together on Sunday night. I was still trying to figure him out! The headliner was Eminem and we started to fall in love as we rapped along with him. Trevor knew all the words to all the songs­ it was an amazing night. I had to drive back after the concert but Trevor kept on texting me; that's when I really became intrigued. We knew we had to see each other again soon. Luckily, Trevor had to come down to vancouver for a wedding a couple weeks later so we made plans and had our first date at a carnival. As it turned out I was able to attend the wedding with him and we professed our love for each other, on our 4th date, at his friend's wedding. Even we were in awe of this blissful experience. People at the wedding were feeding off our love kept asking how long we had been together. I kept saying "we just met! I don't even know him yet!" The very next day, it was a calm moment with just he and I and he said to me… Yup! I still love you. So casually just like that. All I could do was blush. 6 weeks later I decided I was going to have to move. By Halloween I was a Kamloops resident.
The Proposal
The proposal was amazing! Trevor completely caught me off guard. We had been talking about getting married but I suspected he would pop the question in the spring or summer 2016.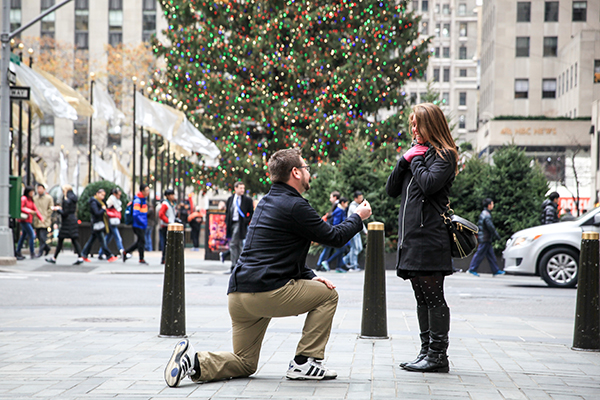 We had planned a few different days in New York and today was our 'romantic day'. We started by skating in Rockefeller square and having breakfast. When we were done I was ready to get our day of adventures going. Trevor was stalling and wanted to go check out the big Christmas tree again. All I could think was 'man he really loves that tree'. He asked me what I was going to wish for and I told him I was going to send good vibes out into the world. I asked him what he was going to wish for and that's when he told me he couldn't ask the tree what he wanted but had to ask me. He backed up, got on one knee, told me he loved me and wanted to spend our lives together. I was in shock- the good kind! I started tearing up and couldn't speak. I'm pretty sure he had to prompt me to nod! I was also wearing gloves and he had to tell me to take them off! It was so beautiful I don't even remember him putting the ring on. He made it so special! After he proposed he turned me around and introduced me to the photographer. Knowing how magical this moment was I was so glad he had chosen to get it photographed. I don't think my feet touched ground for a couple hours- I was floating!
The Engagement Session
I knew I wanted the tree in the pictures because we both love Christmas and it seemed so iconic. We had talked about making a wish beside it and I loved the idea of telling her my wish would come true if she said yes when I asked her to marry me. It seemed perfect. I spoke with the photographer and he recommended I did not do it at night because there would be too many people and it would take away from the moment and the photos. With that advice I chose to do it in the morning, and I am really glad I did.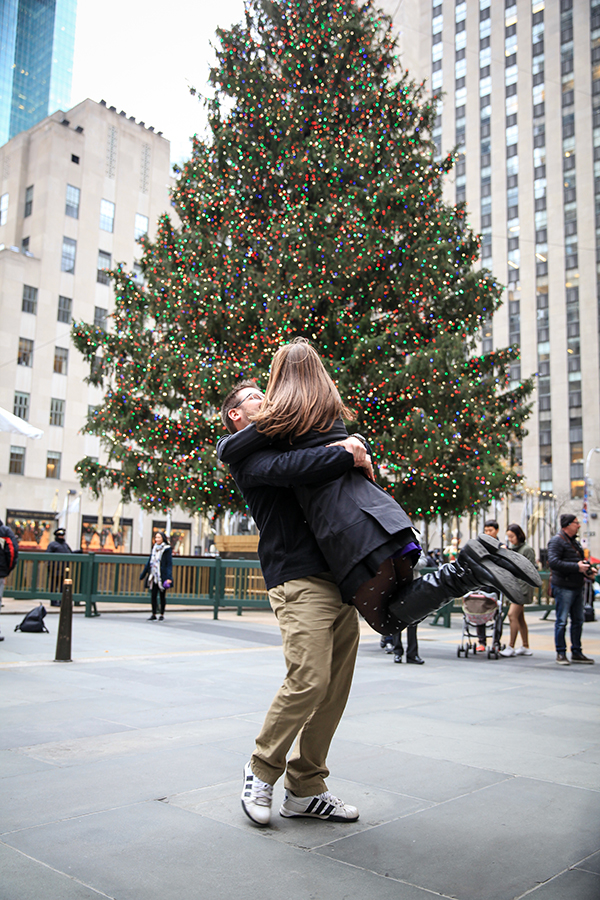 The Engagement Ring
The ring is a gorgeous one carat solitaire. I had asked Kelsey to find a few rings she liked… just in case! She tried a few on and sent me photos but the one she fell for was very similar to the one I got.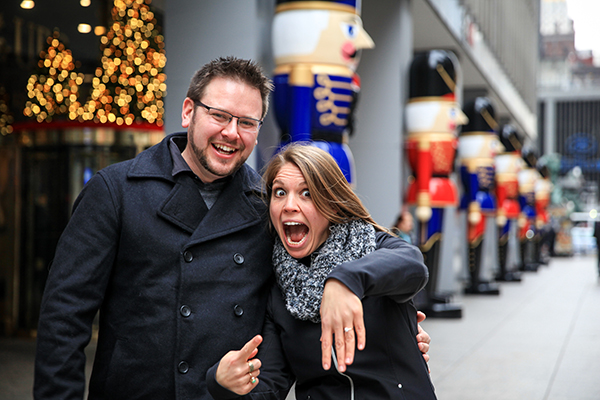 Photo Credit: Paparazzi Proposals