Hannah & Brandon
How They Met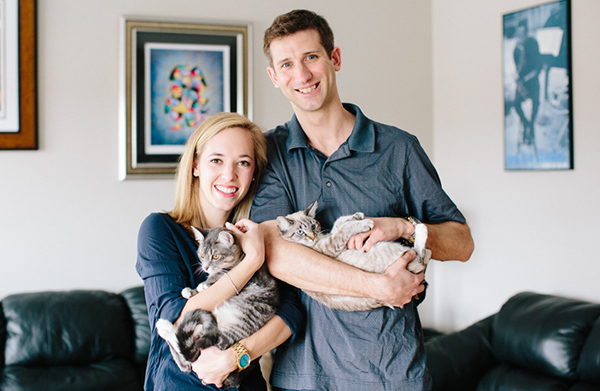 We met when I was working as a waitress in a restaurant that is in the same building as Brandon's condo in Athens, GA. He ate there about once a week, and he got to the point where he would only eat there when I was working. All of the other servers knew I had a crush on him and let me serve him when he came in.
The Proposal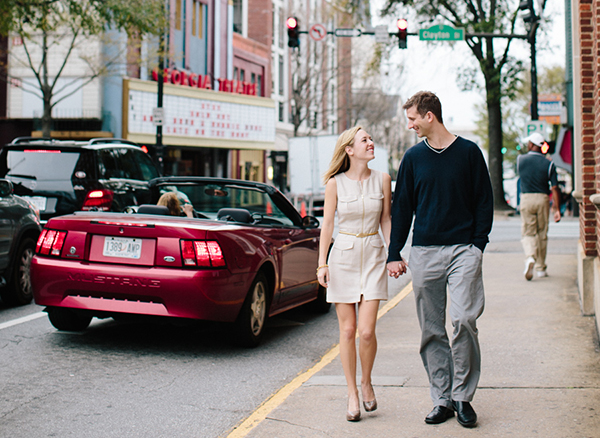 Last Thanksgiving break, Brandon and I stayed in Fort Lauderdale for a weekend vacation, and we were going to stay in Miami for the last night. When we drove past Miami and continued driving toward Key West, I knew that he had something up his sleeve! We checked in to the southernmost bed and breakfast in the country, and Brandon took me to a fancy dinner facing the sunset. At the end of dinner, when the key lime pie came out, there was a lot more than pie on the plate! He took the ring off the plate, dropped down on his knee, and proposed right there. It was the most romantic gesture I could have asked for.
The Engagement Session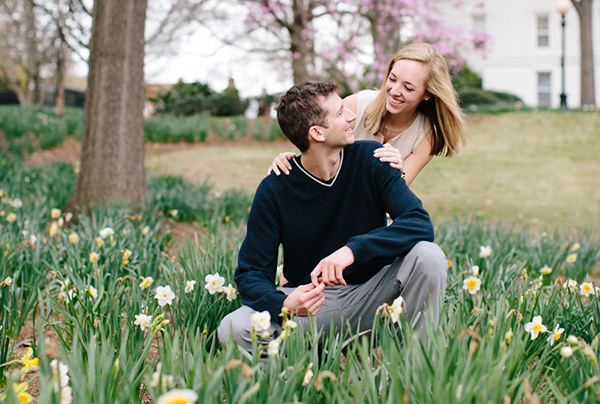 We chose to set our engagement session in Athens, GA, where we live. I graduated from the University of Georgia, and Brandon is a professor there, so the town has a lot of special places for both of us. We started with some poses with our kittens because we are completely smitten with them. Next, we moved to the Georgia Theatre where we had our first date. The rest of our pictures are on the beautiful UGA campus.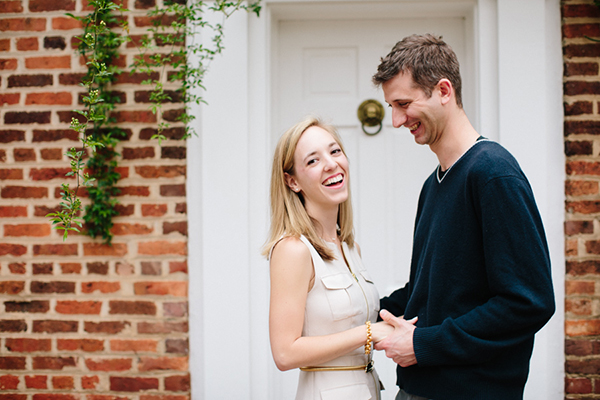 The Engagement Ring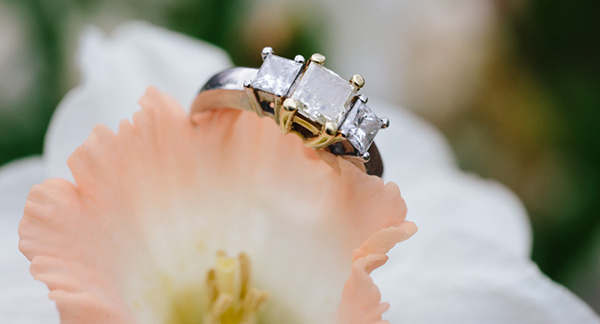 The engagement ring was our little secret for a while. We went on a cruise to the Caribbean with Brandon's parents last May. When we were in St. Maarten, we snuck away and went to a few jewelry stores.
The Photographer
Lauren from Lauren Carnes Photography
When Hannah & Brandon mentioned they'd love to incorporate things meaningful to their relationship, I was so excited. Plus, they wanted to begin with photos at their home with their kittens! As a huge animal lover, of course I loved that! Getting to hear more about their story as we shot at their favorite Athens, GA places was so fun. And finally, walking through the University of Georgia campus in the spring is so beautiful! Everything was in bloom and we couldn't have loved all of the gorgeous color more! More than anything, I always encourage couples to choose locations for their engagement session that is true to them as a couple. It always makes for a fun and genuine session!