Megan & Vontae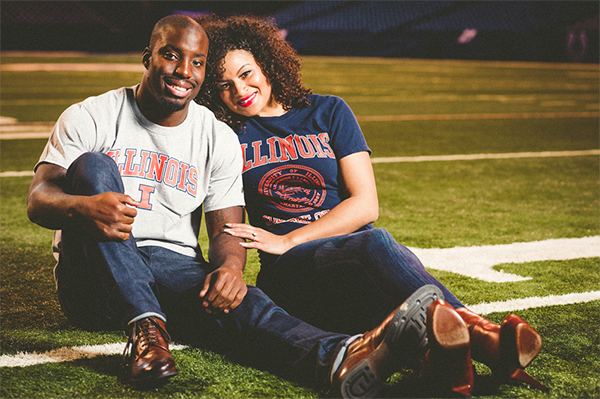 Megan is originally from Hamden, CT and is currently a law student at the University of Illinois. She enjoys traveling and helping out in her community. Originally from Washington D.C., Vontae is an NFL cornerback for the Indianapolis Colts. He played college football at the University of Illinois.
How They Met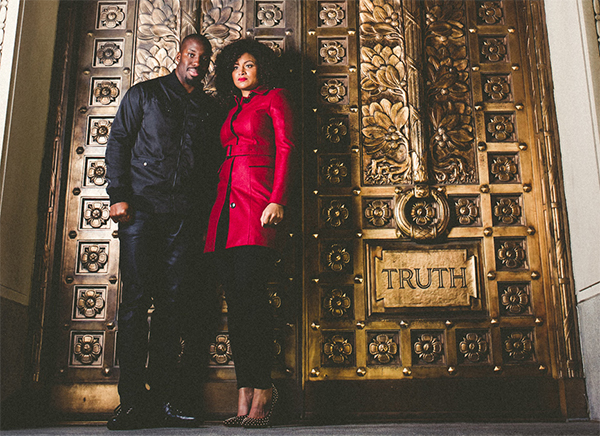 While Megan was in undergrad she traveled to D.C. for her friend's birthday party to celebrate at a lounge. Vontae was not planning to go out that night, but being dragged by his brother he went to the same lounge. He saw Megan there and after an intriguing conversation asked for her number. She quickly gave it to him, he put it in his phone wrong (the last four digits). After texting four different numbers he received a response about a week and a half later.
The Proposal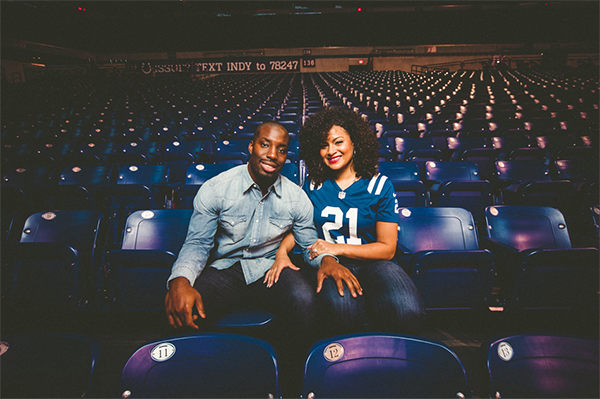 Megan and I were carving pumpkins for Halloween. We actually turned it into a competition. We bought candles, stencils, paint, and markers. Little did she know I was carving "Marry Me?" in my pumpkin. I inevitably won the contest.
The Engagement Session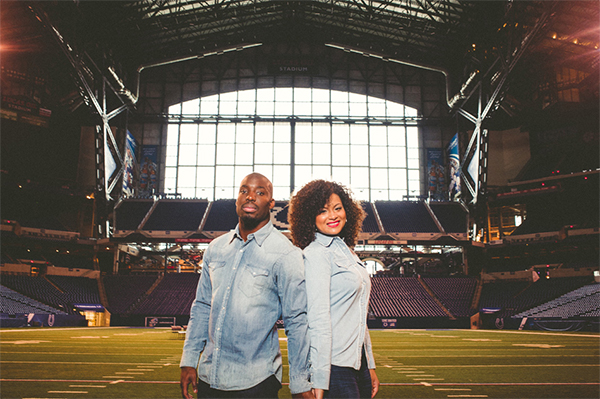 We did them around Indianapolis, a city that has become an integral part of our relationship and life. The Colts have had a positive impact on Vontae's career and our relationship, so we figured that we should do some in Lucas Oil Stadium.  Also, for aesthetic purposes we chose to do some in downtown Indianapolis because they gave us a romantic/classic feel while photographing.
The Engagement Ring
Megan wanted something simple that focused on the stone as opposed to detail.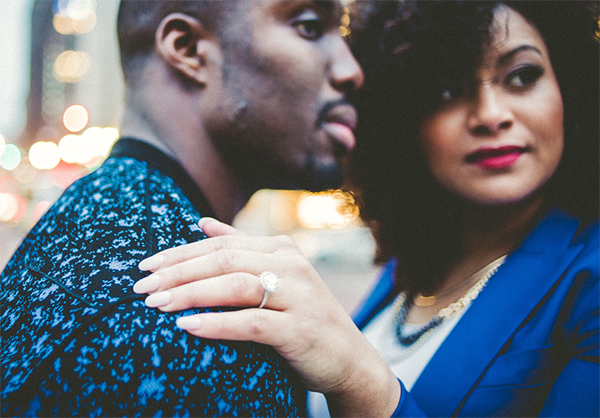 Photo Credit: Rogue Art Photography