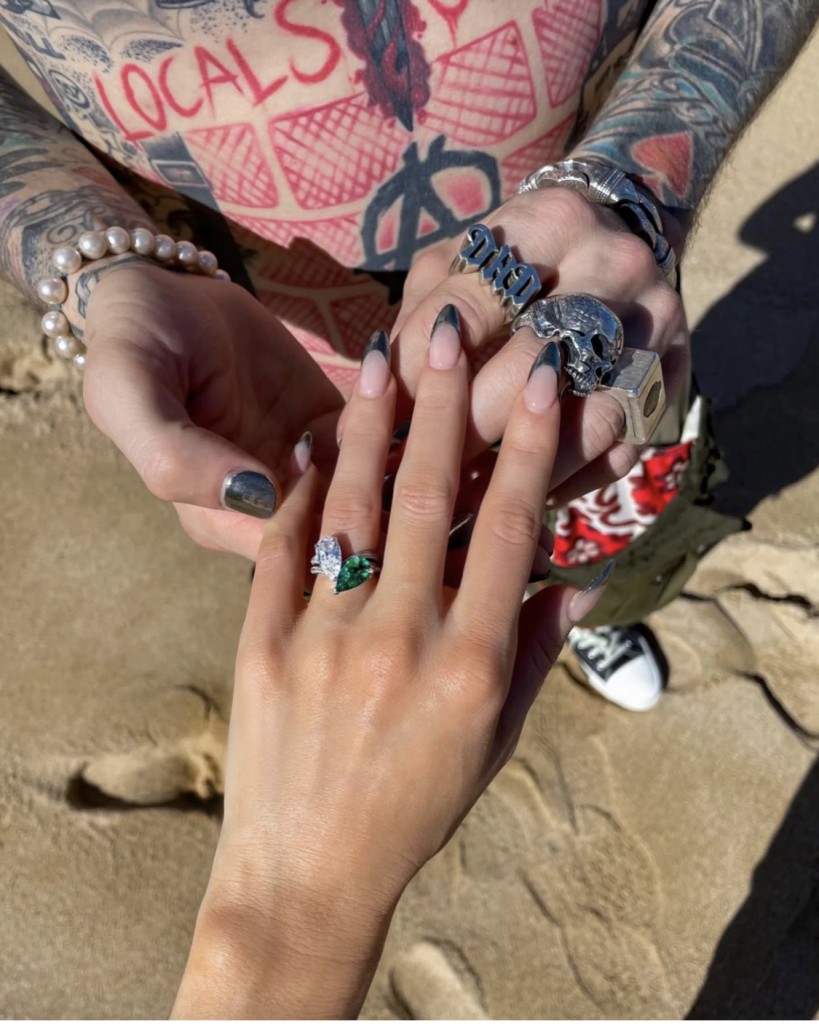 In our opinion, the best celebrity engagement ring of 2022 was the Toi et Moi Stephen Webster ring Machine Gun Kelly picked for Megan Fox. One of the stone is a beautiful pear-shaped emerald (Fox's birthstone). The second best was not an emerald but still green. Ben Affleck curated a rare green diamond center for his bride Jennifer Lopez. Since then, 2 more celebrities have picked engagement rings featuring emeralds.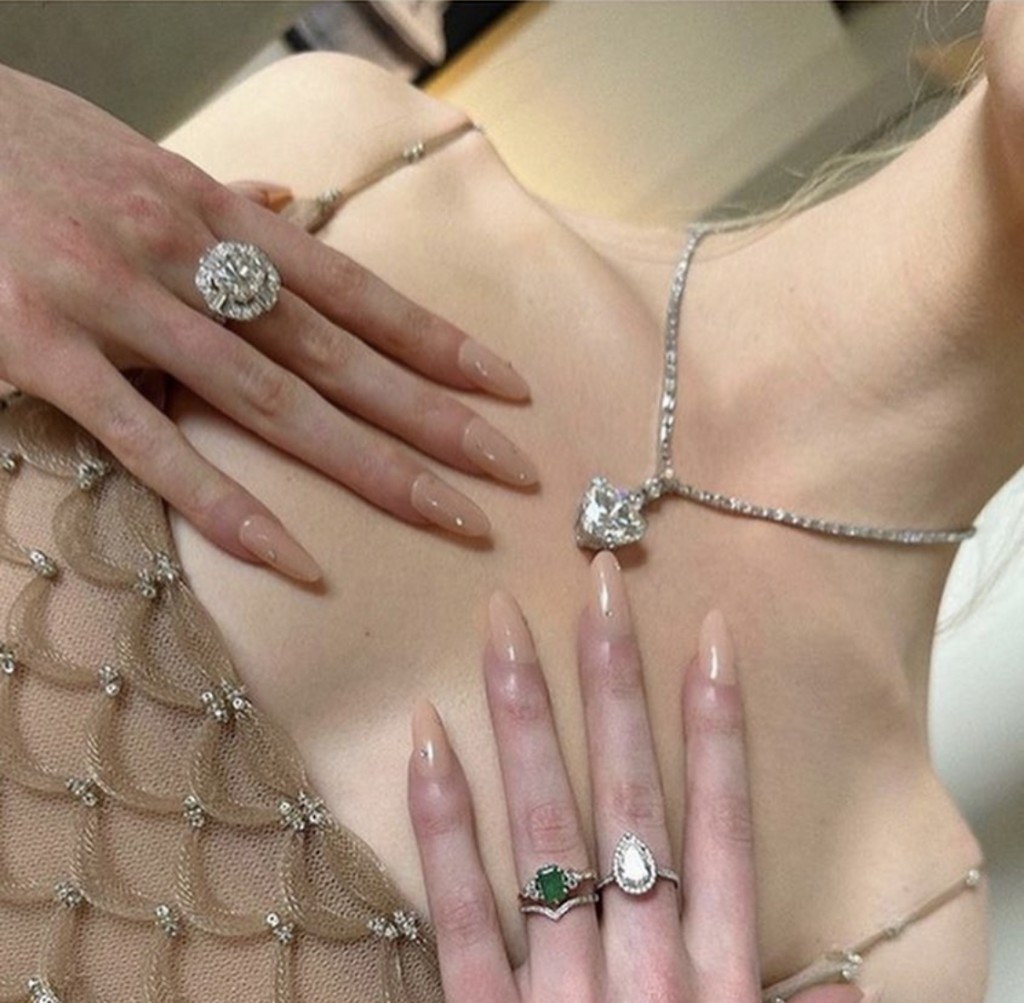 Anya Taylor-Joy is rumored to have eloped last Summer and married musician and actor Malcom McRae. She has been seen wearing a diamond and emerald engagement ring on her ring finger (this picture is from her Instagram account) .
Rita Ora and Taika Waititi got engaged and married last year too, she picked a beautiful emerald ring too.
The boys also love emeralds! TV producer and writer Elon Gale and actress actress Molly Caitlyn Quinn proposed to each other with gorgeous emerald engagement rings.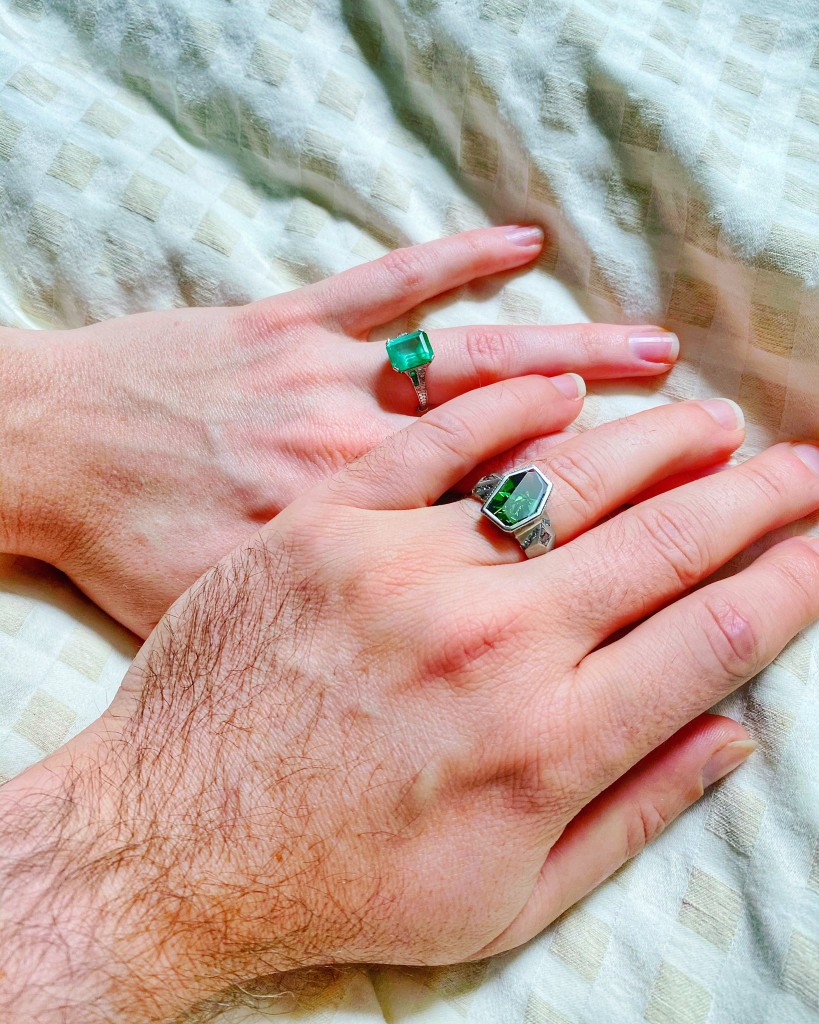 Though a very popular choice in other countries, emeralds have not been traditionally picked by brides-to-be in the US. These precious gemstones are gorgeous but are more fragile than diamonds. A bezel or halo setting will protect the center stone the best. They are low set and will prevent issues with prongs . You should always take your emerald jewelry off for showering, swimming and even sleeping.
Colombian emeralds were formed around 65 million years ago, during the formation of the Andean mountains.  Boyacá and part of the Eastern Ranges belonged to the ocean, so interestingly, emeralds were originally formed within an aquatic environment. We asked Gabbi Harvey of Muzo emeralds what American brides-to-be should know about caring for an emerald engagement ring.
"Do not place emeralds in ultrasonic cleaners or expose them to high heat. Sudden temperature extremes can negatively affect your stone. Clean emeralds gently by submerging them in a mild detergent. Use a very soft brush or worn-out toothbrush to clean the stone, then rinse in warm water and pat dry," Harvey advises.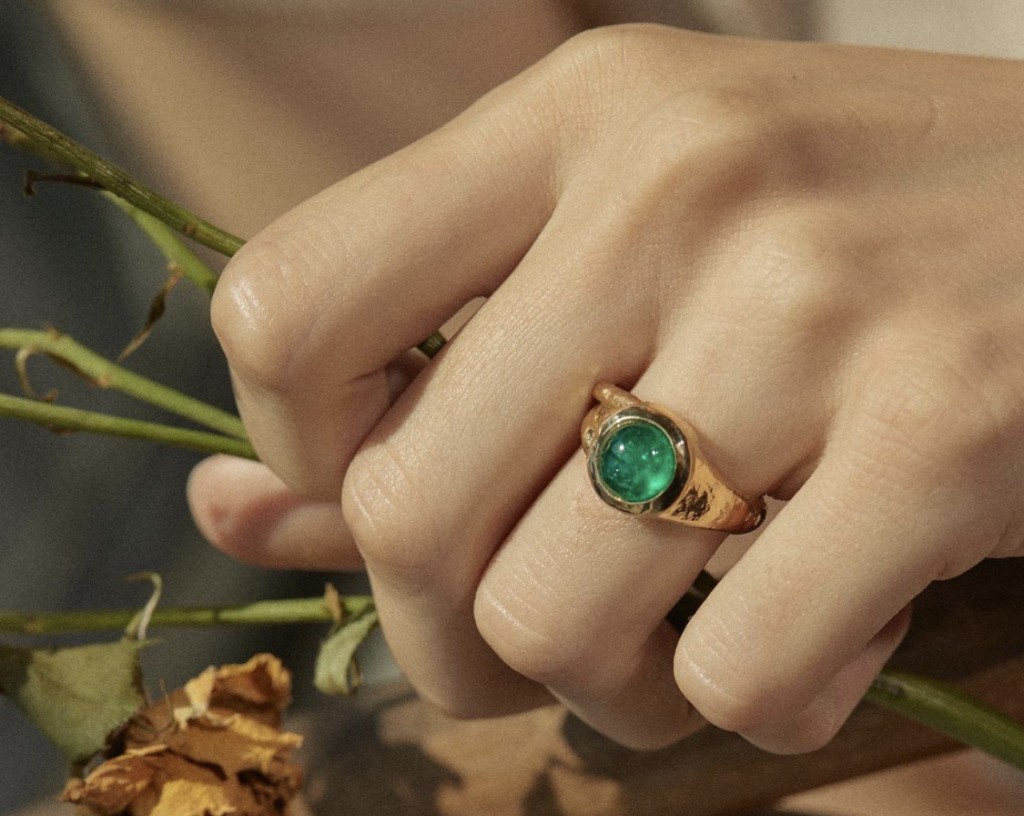 This Pamela Love Muzo emerald ring is stunning and a great engagement ring pick.
Emeralds are high maintenance, but they are so gorgeous, so… worth all the extra care they need. Don't you think?
Learn more facts about emeralds here.