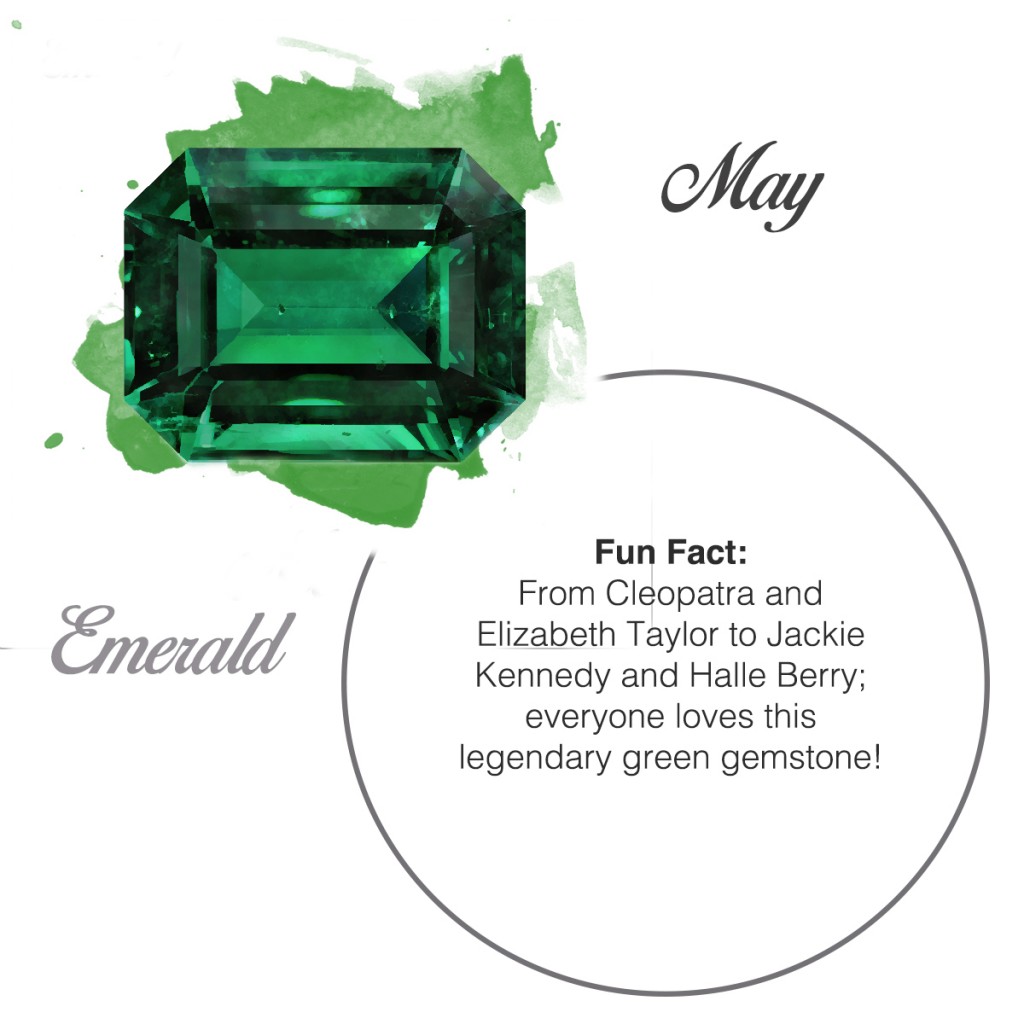 Emerald is known for its distinctive color, and the shades of green can vary from light to dark. Because of the rich green color of emerald, it is the color of Spring and has long symbolized love and fertility. Emerald is most often cut in a rectangular step-cut, which is now popularly known as the emerald cut.
Some inclusions are expected and do not detract from the value of the stone as much as with other gemstones. However, you should make sure that fissures do not go too deep into the stone. They might weaken your emerald enough to break if it were hit accidentally.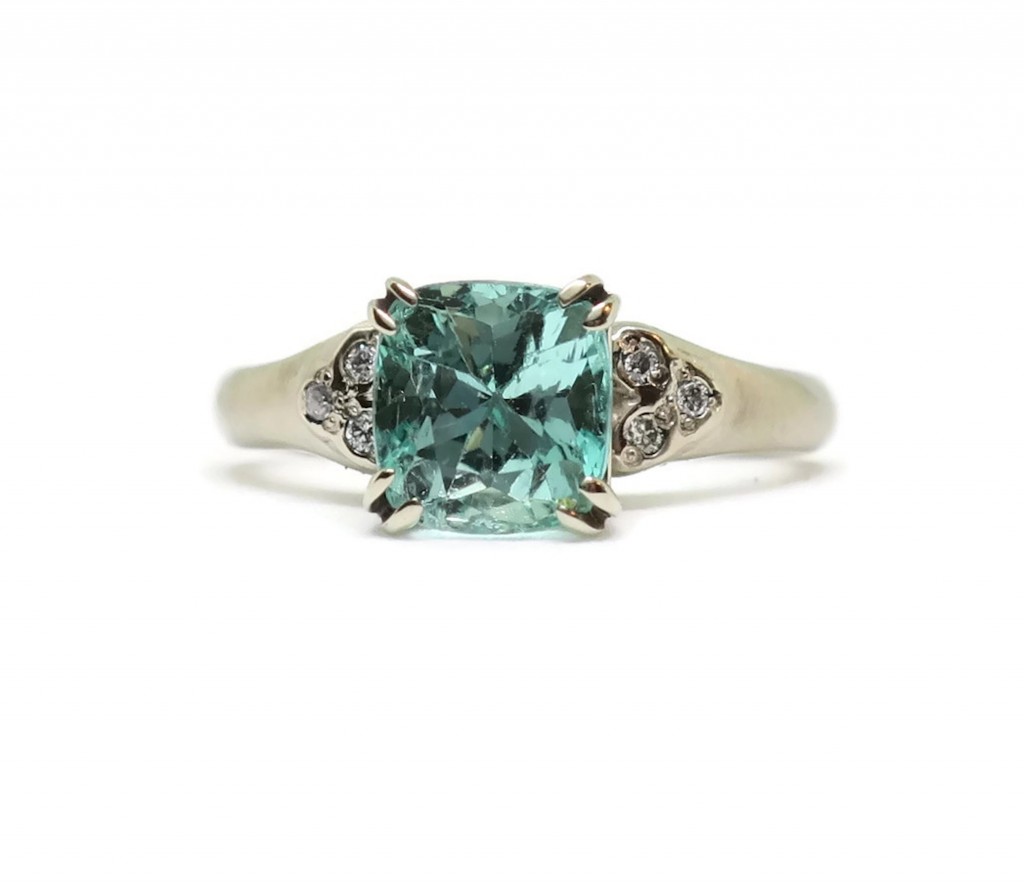 We are in love with this unique e.scott originals  Colombian emerald engagement ring, such a special color and the setting is very pretty. We discovered this talented designer at the show Metal and Smith this year, they are based in Boston.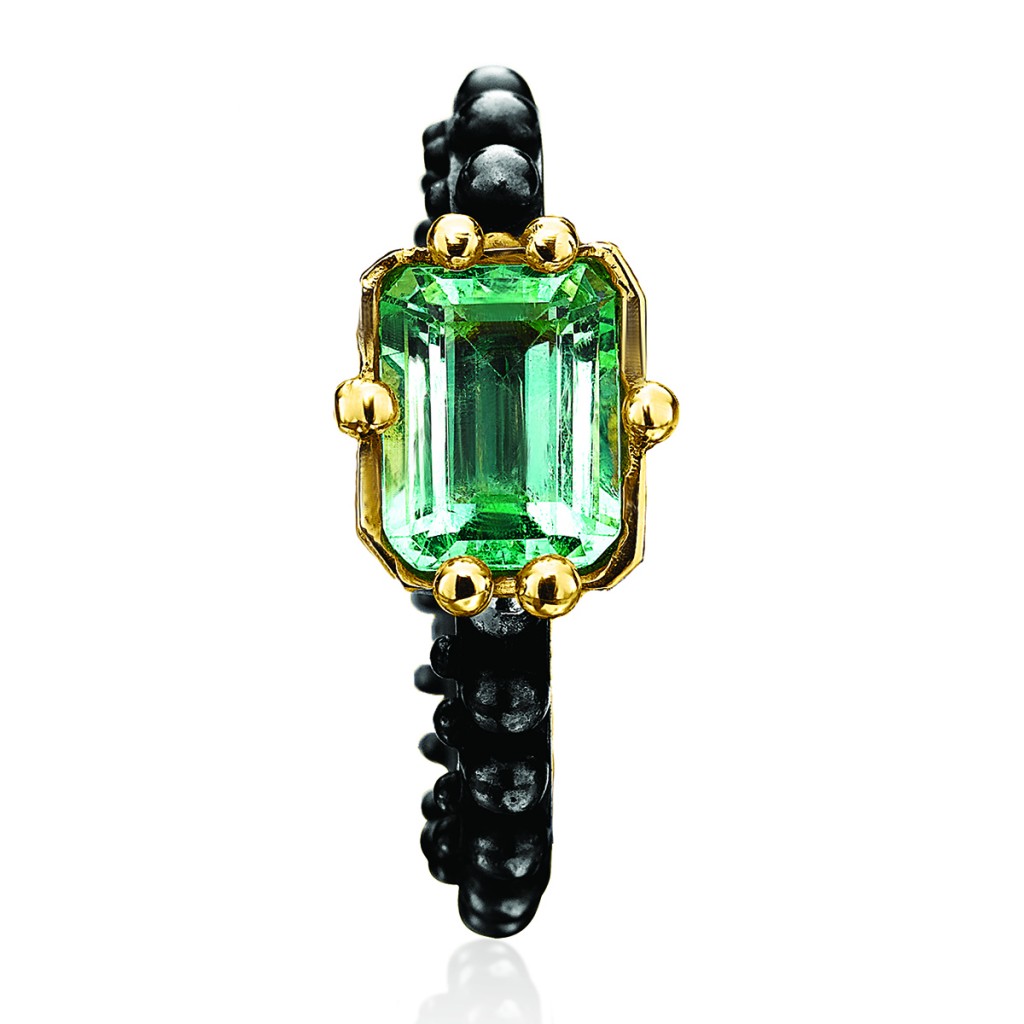 This Delphine Leymarie emerald engagement ring is badass. It's from her Bohème collection. A recycled gold bezel protects and enhances the center stone, the shank is in blackened silver. Emeralds are durable inclusions can  make them fragile which is why we recommend a bezel setting if you intend to wear your engagement ring every day. Bezel settings lessen shock impacts.
Interested in another birthstone engagement ring? Check out another month.
Sources used:
AddMoreColorToYourLife.com
GIA.edu
@agta_gems
www.agta.org