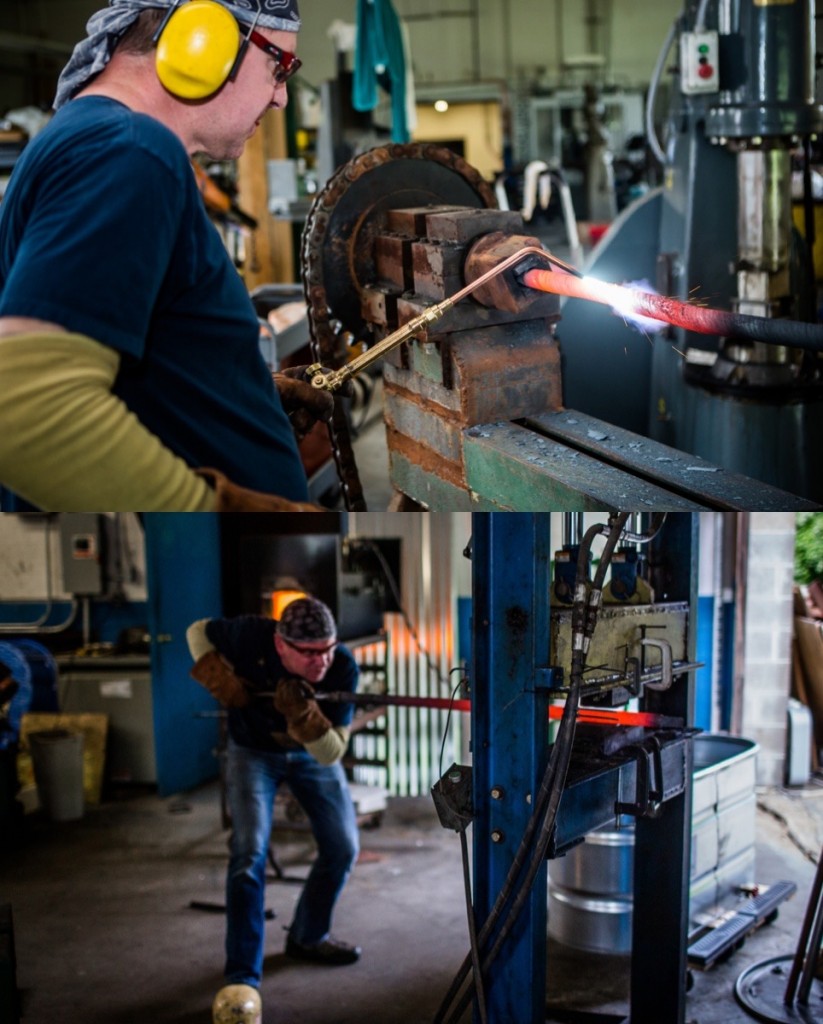 Chris Ploof is an innovator and incredible craftsman. 2020 has been a challenging year for many and if you are in the market for wedding rings, you might have noticed that the price of gold has gone up drastically. Most couples planning to get married soon have had to rethink big wedding expenses. With  Chris Ploof Designs  new "Steel is real" engagement ring collection, Chris combines affordable and stunning Damascus steel bands with precious metal crowns and prongs.
Damascus steel is the lamination of two or more steels that are twisted, carved and forged to create a pattern. The resulting forged material is etched to make the pattern visible. The 304 and 316 steels that Chris Ploof layers to create Damascus patterns are used for their anti-corrosion properties and are hypo-allergenic. They are better known as surgical grades of steel and are also used by the body jewelry industry for piercings and implants.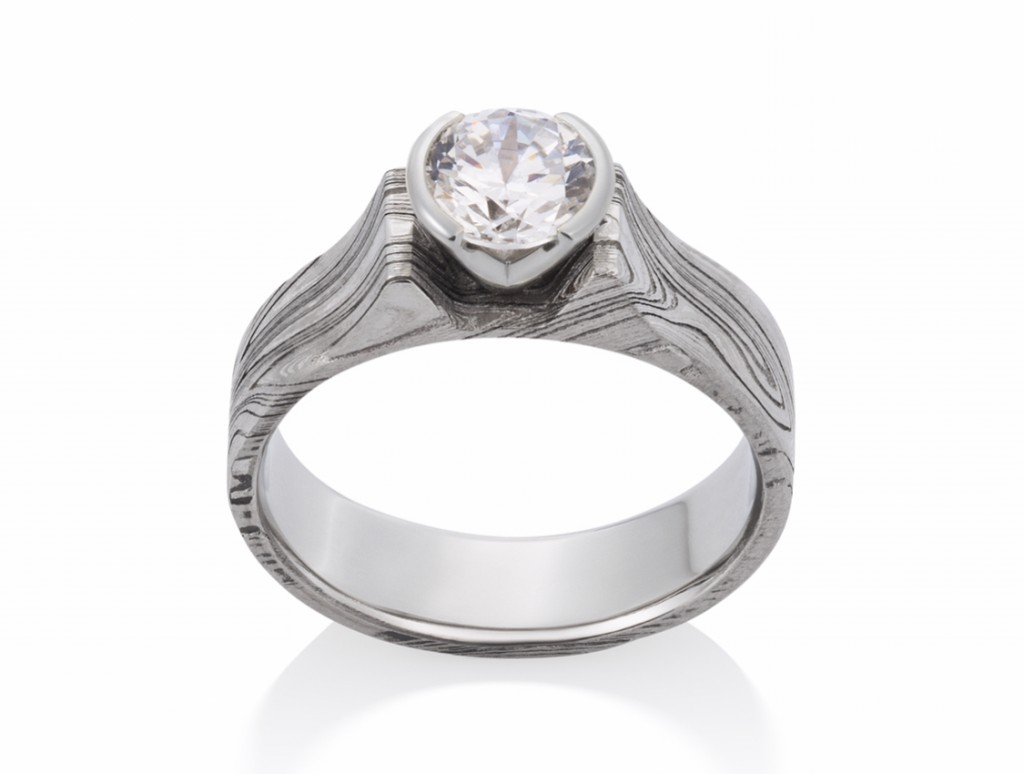 Chris Ploof and his team hand twist and hot forge their Damascus steel for their own rings and many other brands. They are the only ring-makers who forge their own 304/316 damascus as well as make rings from it. By combining precious metals such as gold, palladium and platinum with a steel shank, Chris is able to offer designer engagement rings that look amazing, will last long, and are are affordable.
Though Chris, why steel and not other alternative metals? And why launch this new collection now?
" I am very proud of our new engagement ring section that plays into our "steel is real" philosophy. One of the reasons I don't like tungsten or ceramic or other exotic metals is many of them can't be sized and can be tough to customize. With our Damascus, not only can we easily change stone sizes and shapes, but we can customize the whole shape of the ring! And pricing here (without the stone) starts below $1000. So it's a beautiful, patterned look at a very attractive price! "
---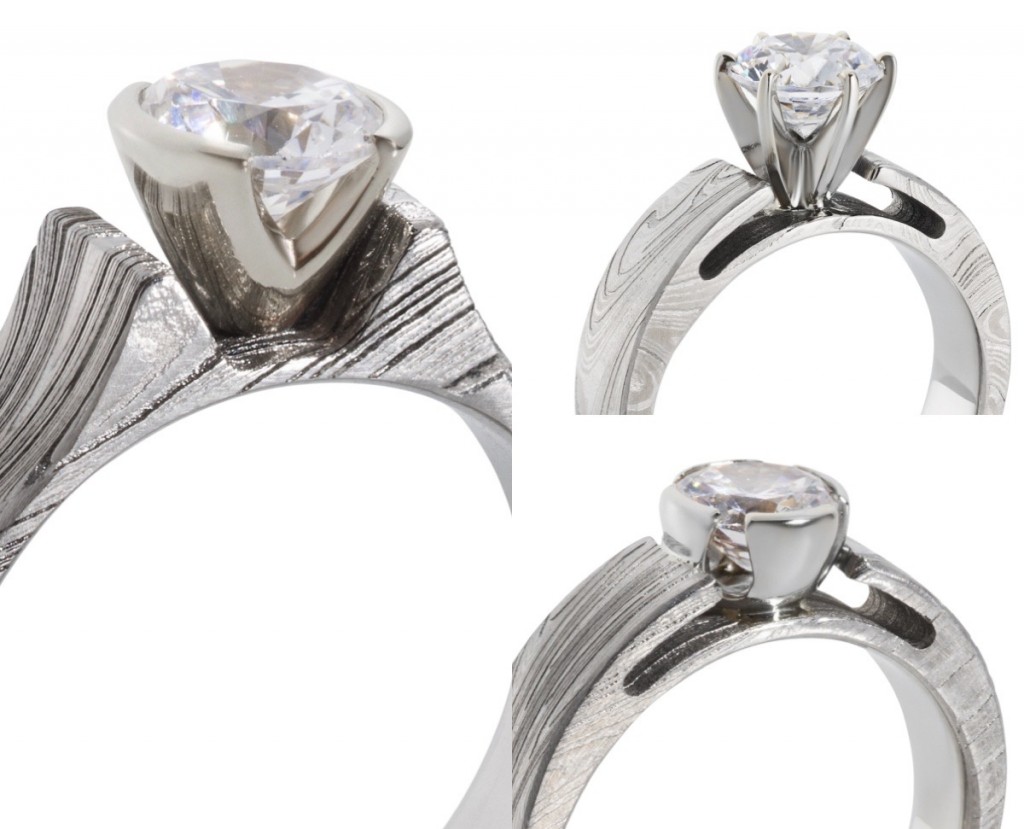 "Instead of feeling bad about Covid slowing down business, we've thrown ourselves into working with other great artists on collaborations and also new designs for CPD. I can't say I love a pandemic, but it has given us time to create a bunch of fabulous and new things!"
Each ring of the collection has a different precious metal setting around the stone. Check out the texture and unique patterns of the Damascus steel in our 3 favorite styles.
---
We spotted this one of a kind custom gent ring on Chris Ploof's iconic instagram page.  Make sure you watch the video to see it move. It is also a combination of white gold and Damascus steel.