Well, well, after spending a week in Vegas for Jewelry Week I can confirm that my 2018  forecast was right on! I wanted to highlight in this post 5 trends that I was not expecting and one that came out even stronger than I thought.
Filigree is back!
Intricate metal work in jewelry dates back from the Antiquity. It had a moment in American engagement ring design 20 years ago and now it is back! Supreme Jewelry has been a leader in the filigree category and just launched the Taleena Collection with a large selection of new filigree styles with great use of white space, a clever and beautiful way to make an engagement ring with a small center stone look big.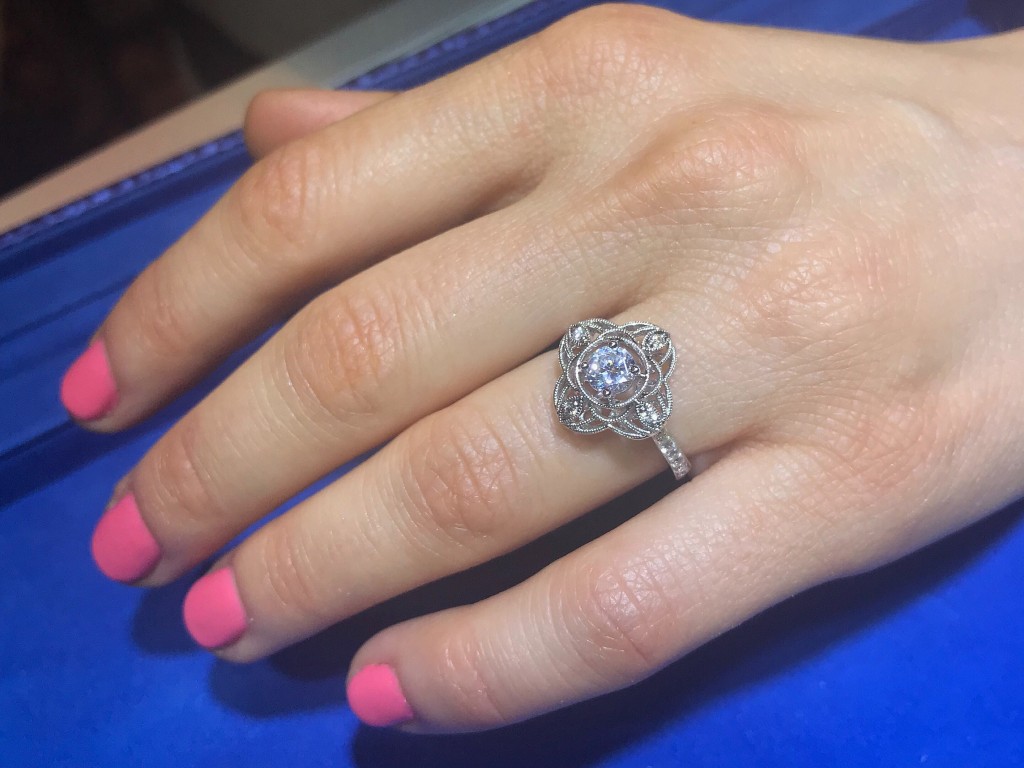 Moissanite engagement rings are really happening
I was introduced to the possibility of moissanite engagement rings by our readers and followers looking for larger white center stones on a budget. Some of them even die-hard moissanite enthusiasts… I made a point of stopping by the booth of Charles and Colvard at JCK since I had never seen one in person. To me, somewhat of an expert, the stones have a very unique glow that is beautiful but different from a diamond. That difference is not as notable for the equivalent of  1 carat diamond center as you can see in the picture below. The moissanite engagement ring category is fast growing. In most cases moissanite is either used as a place setter until the couple can afford a diamond or a decision made because the expected engagement ring budget will be spent on something else.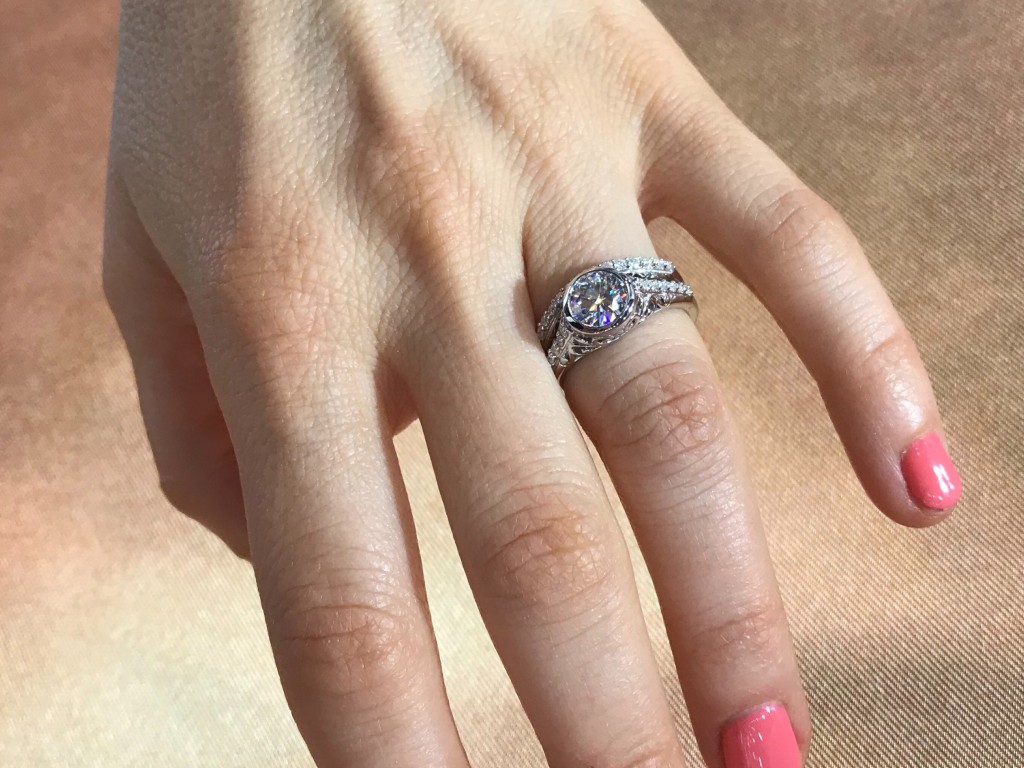 Designers are following Meghan Markle's lead… but not everyone does it faithfully
Sure and as expected I saw A LOT of 3 -stone rings during Vegas Jewelry Week. We have yet to see if this trend will be picked up by brides for a first engagement ring purchase (versus an upgrade). That being said, I wanted to give an A+ to Precision Set who went above and beyond to really emulate Meghan's ring style. The setting is very similar, the center stone is a traceable cushion and the side stones are vintage diamonds like hers. Most of the other 3-stone rings I saw were using white metals and mixing other shapes.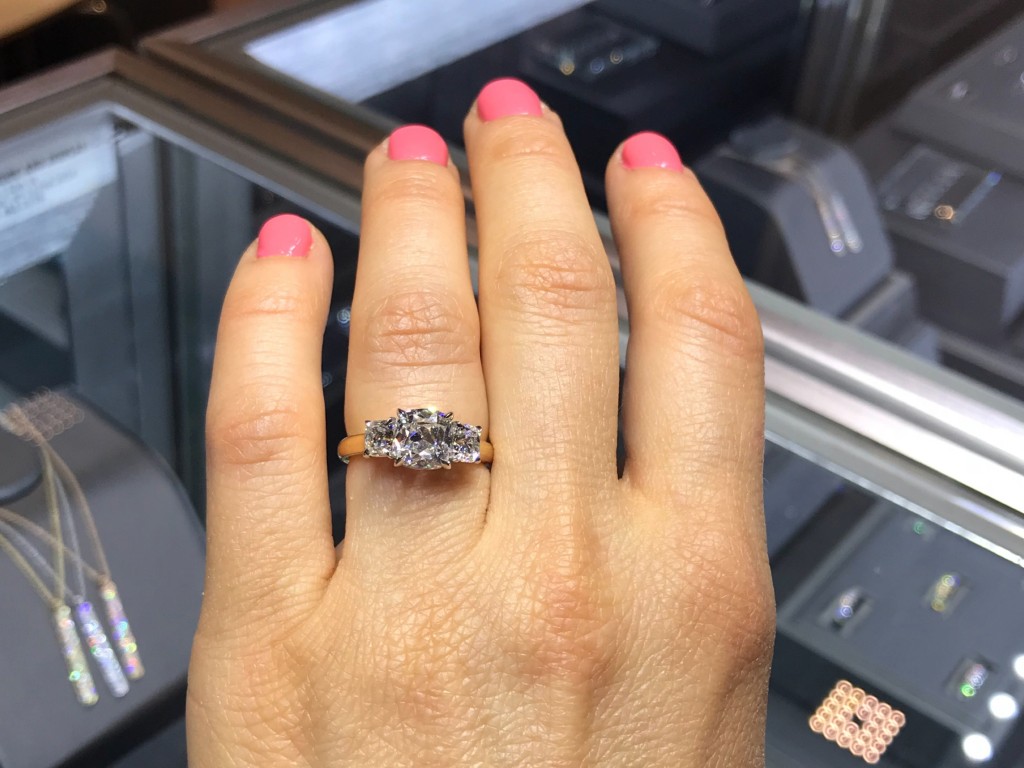 Rose cuts are here to stay
Full disclosure, I am not a rose cut diamond fan personally, but many of my followers are. I thought this trend was just a fling but it's not going anywhere, designers are offering even more styles with rose cut diamond centers. Below on the left are some brand new styles by Single Stone and on the right 3 beautiful new rings by John Apel.  Rose cut diamonds look larger from the top compared to  a brilliant cut for the same carat weight, because of their flat bottom. They also have a very unique sparkle.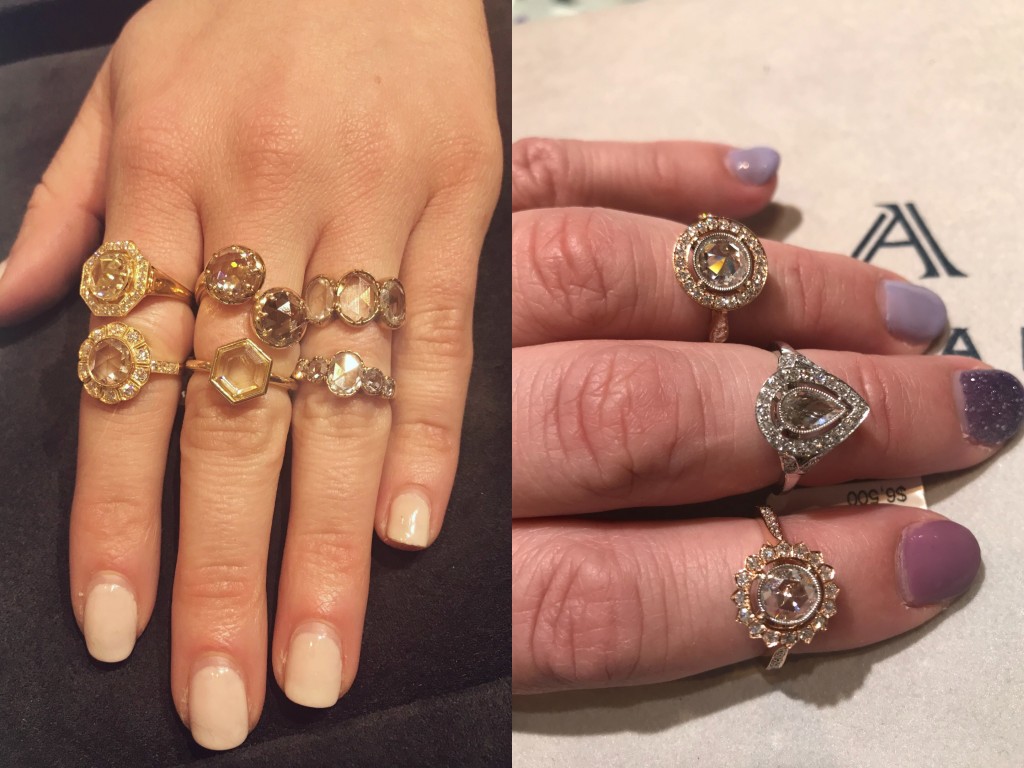 Unconventional brides-to-be are asking for navette styles
Not everyone wants a classic engagement ring, I picked an East West marquise which is considered "alternative" but there are many other ways to go to pick something special and different. Another option that is becoming quite popular is a navette (boat shaped) ring. Here are 2 fine examples spotted at Parade Design's booth on the left and  at Beverley K's on the right.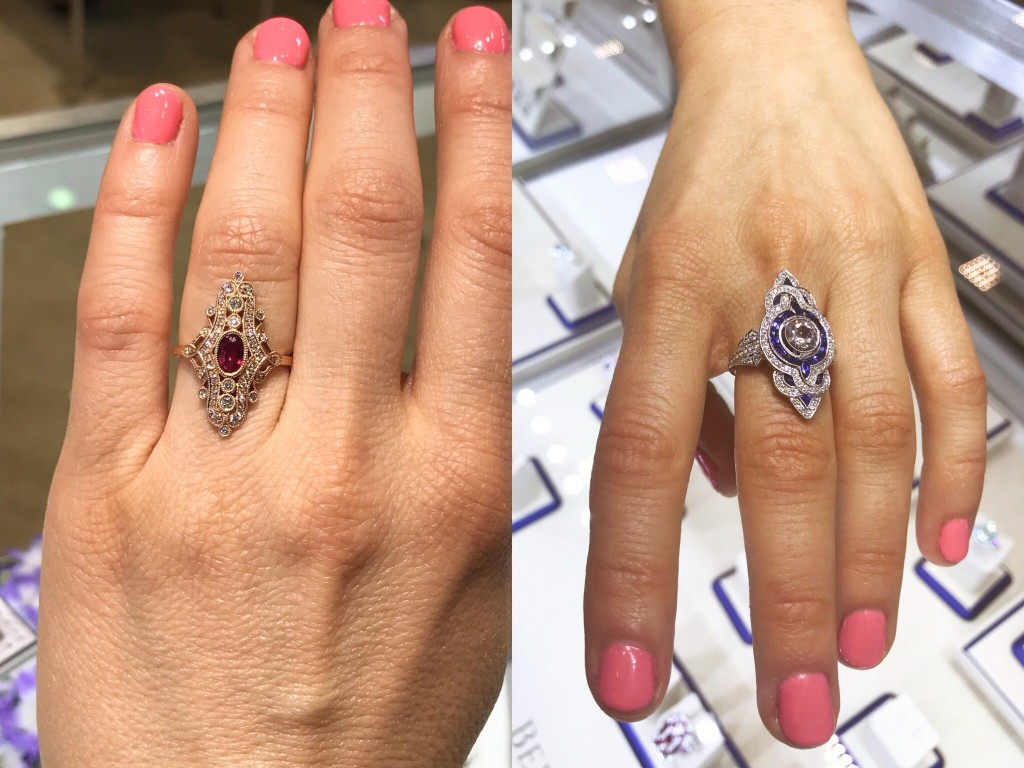 Hail platinum!
Engagement 101 and Platinum Guild have been partners for several years now and we believe strongly in their messaging. Platinum is the metal to pick for an engagement ring . I was pleased to see that many designers are extending their platinum engagement ring collections this season. I even curated my first collection of platinum wedding rings  that was presented at the Couture Show in Vegas. Here are 4 of the 8 pieces I picked below. The beautiful solitaire is by Mark Patterson, the band by Gumuchian, the split shank engagement ring by Steven Kretchmer and last but not the least, the ring with a sapphire halo is by Award Winning designer Wendy Brandes.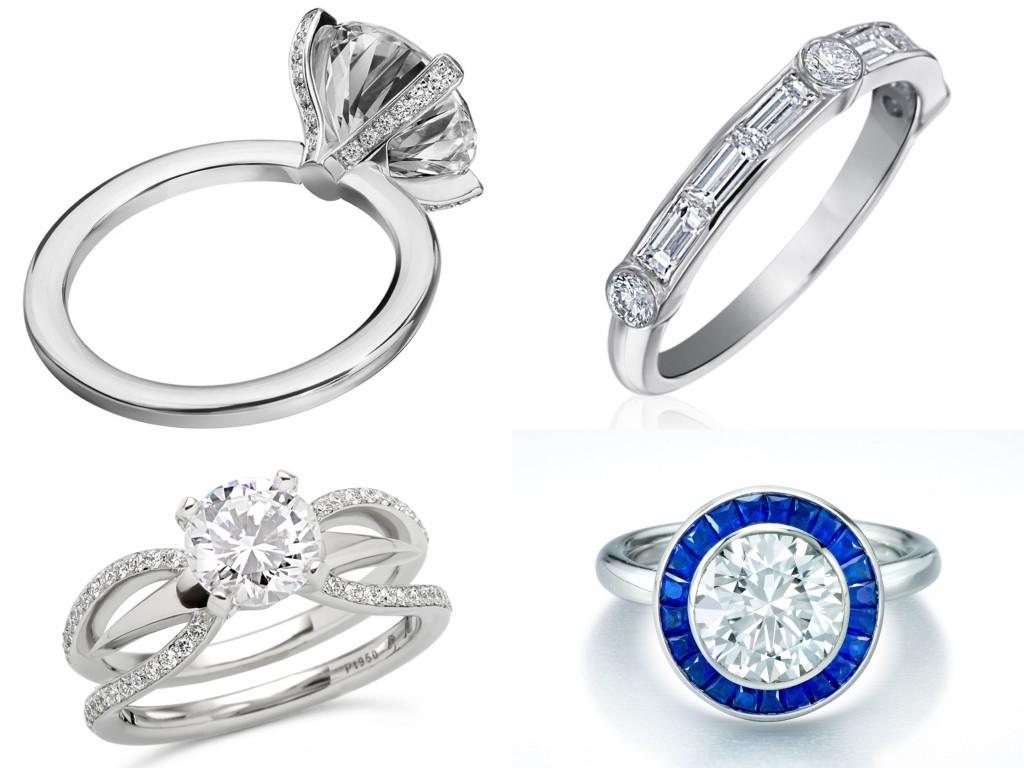 Don't forget to catch up with us on Instagram for  new and exciting engagement ring styles hot of the bench!