Family businesses are at the core of many success stories in the jewelry industry. The Parade Design team is headed by the company's founders, Allen and William Pung. Award winning designs emanate from the strengths and artistic sensibilities of the two brothers  (who are second generation jewelers). Allen prefers clean lines while William prefers more adventurous styling. Our audience has always loved their nature inspired styles, especially their signature Lyria collection. We are very excited to see what the response will be to their new Lumiere collection. Instead of having to pick your center stone, each ring comes with a rose cut diamond center and all styles are prices below $3,000.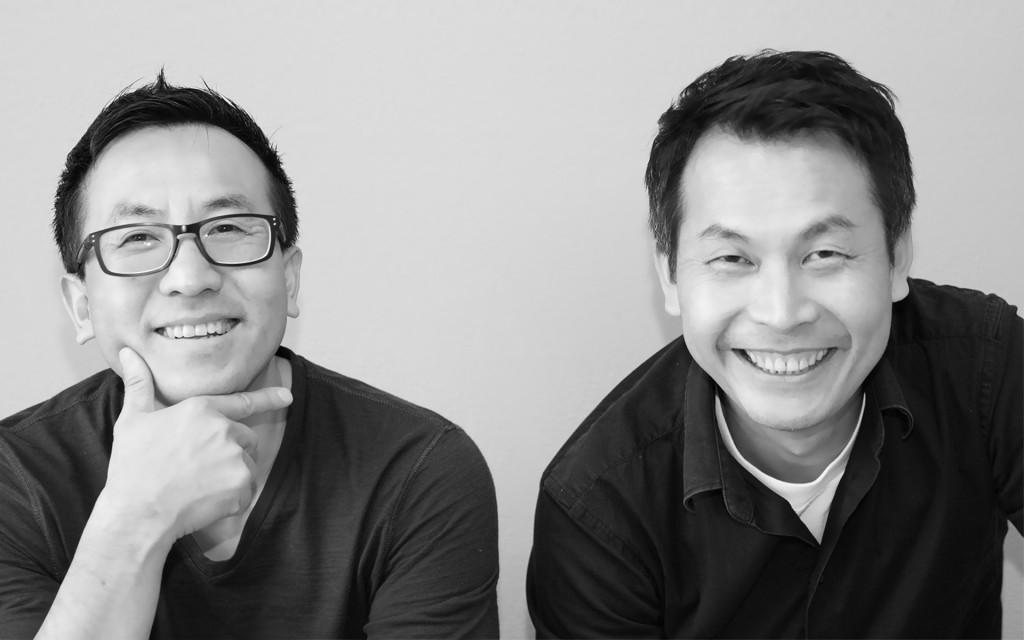 Why are Parade Design rings so popular?
Parade does a lot of customization, the process is becoming more and more popular, it's wonderful because each person can create exactly what they want. Couples collaborate with our design studio to transform our designs into extraordinary one-of-a-kind pieces.
We can do anything from changing metal colors to combining elements of different styles or adding totally new details… whatever a couple may be thinking about for a ring, we can help to make the dream a reality.
You have just launched the new Lumiere collection that simplifies the process of purchasing an engagement ring. Each e-ring comes preset with a rose cut center stone. I picked a couple of my favorites and I would love to  hear more about these styles.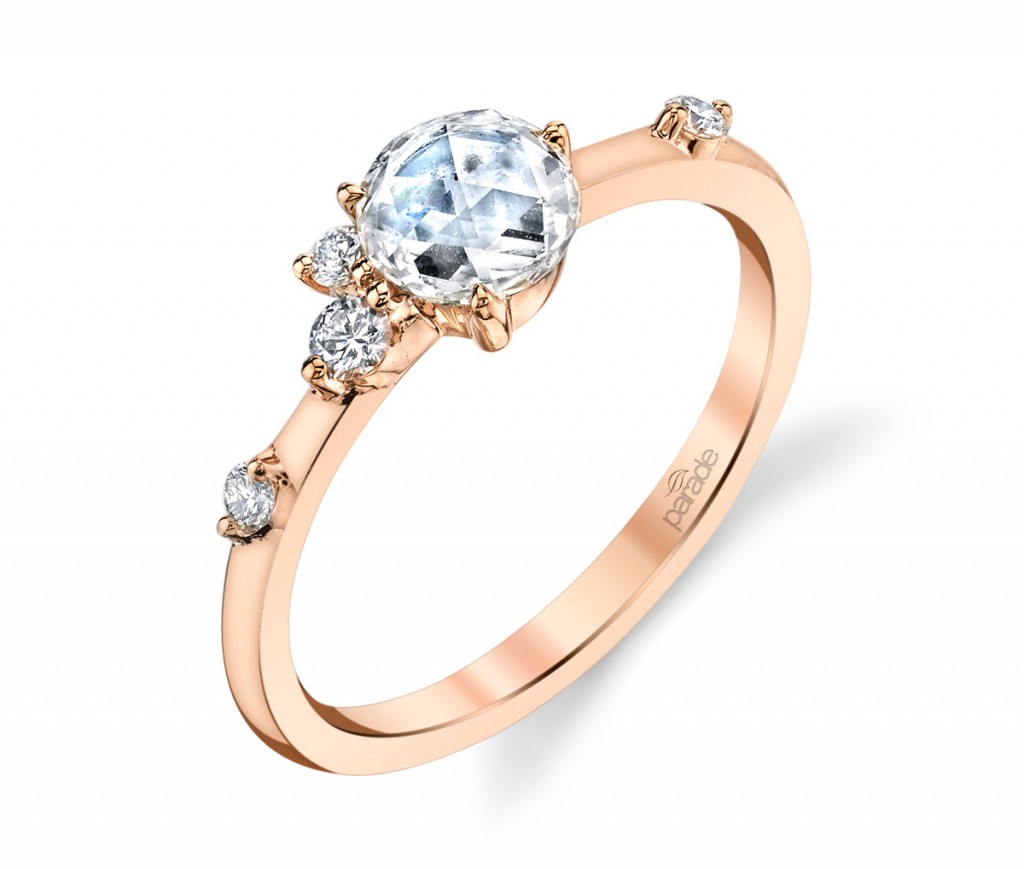 The Lumiere Collection was designed around the idea of clean, delicate engagement styles that feature the rose cut center diamonds that are included, and this is a key piece. It's sleek but the asymmetrical diamonds sprinkled on the high polish band make it unique enough to be really special.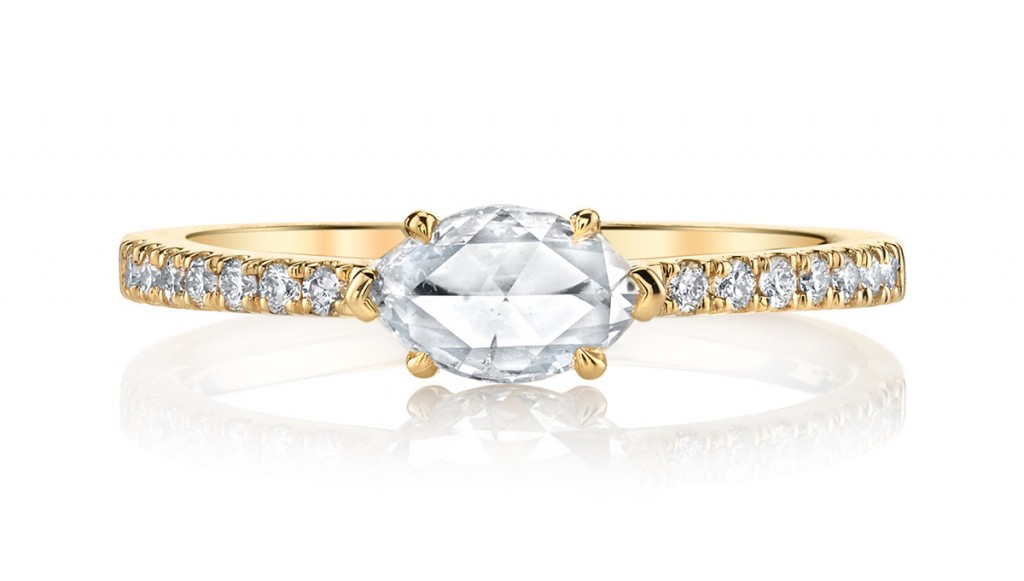 This piece is a reinvention of a classic style- but with a marquise rose cut diamond it looks really new- and setting the stone East to West gives a clean, minimal line.
I also love your wedding bands and fashion rings. This rose gold wide band is so lovely.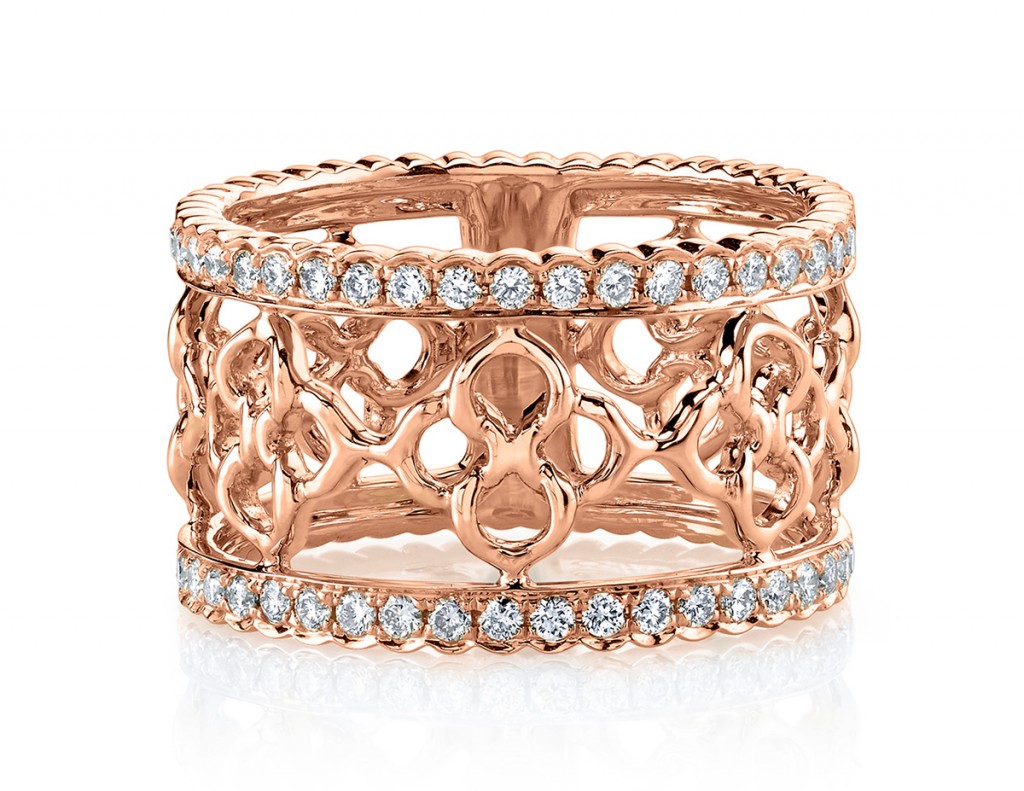 This wide band's lacy openwork section was inspired by clover leaves, created in high polish 18k gold for extra shine alongside the outer diamond bands.
For a bigger engagement ring look I tried on this ring during Vegas Jewelry Week, the unique angle of the double cushion halo is unusual. What was the inspiration for the design?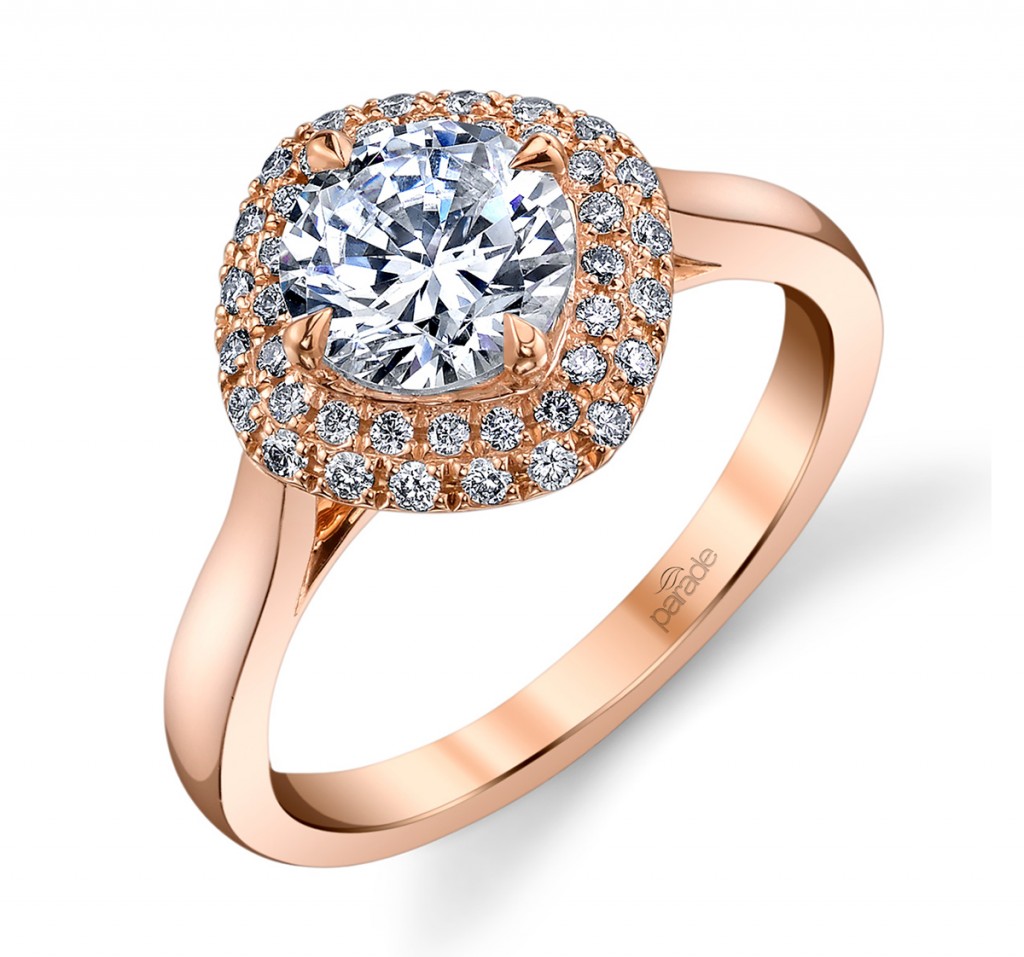 This double diamond halo was made as a new spin on traditional halo styles. The three dimensional curved angle makes the halo sparkle from all directions, and the cushion shape gives it an extra soft look that's beautiful against the texture of the high polished band.
Lastly, this stackable band with a leaf motif is on my wishlist. I think it's from last years collection but still very hot!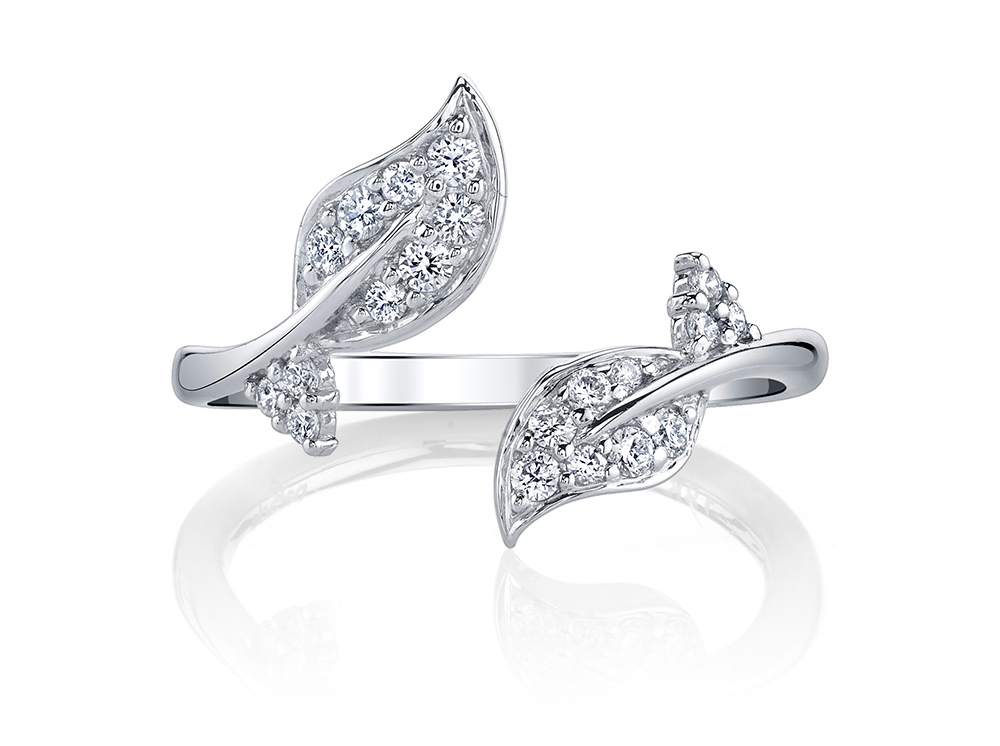 This style was indeed launched last year, and it's been really popular. The open bypass look is a strong trend, it's great alone but is also really interesting when layered with other rings (it could even be stacked with thin diamond bands).
Thanks guys!
For more information about all these rings and more , go here!