March 21 to April 19
Aries are in tune with their element Fire. They are very passionate with strong personalities. Aries women make bold fashion choices and love statement pieces. Go big or go home with an Aries when it comes to the engagement ring. That being said, not everyone can afford a big diamond. Talented designers (look up the ones part of the Engagement 101 Network in our gallery)  can help you achieve a big look for your gal with a spectacular setting, even with a modest center stone. Here are my top choices for Aries.
Not an Aries?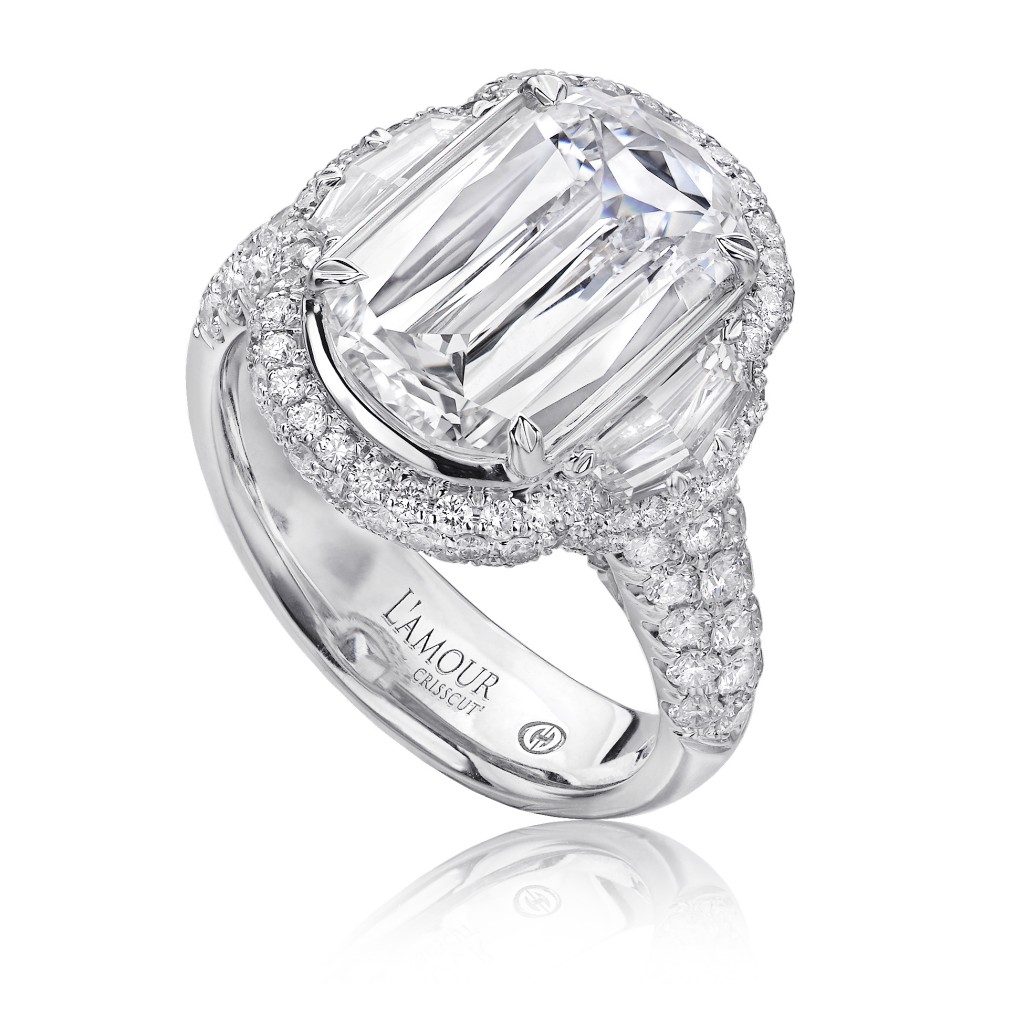 Here is a beautiful and clever design by L'Amour Crisscut. The center diamond is cut in a way that makes it look larger by about 40% than classic emerald or radiant cuts. Your girl probably wants a large diamond so here is a way to make it work within your budget.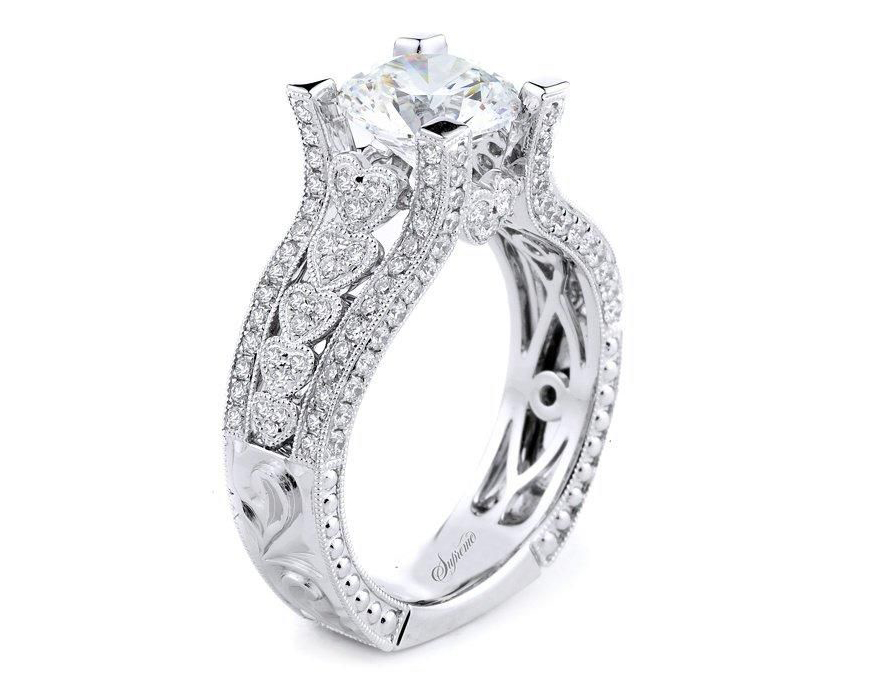 This is a great example of a very intricate, bold and romantic  setting by Supreme Jewelry  that can accommodate a reasonably sized center diamond.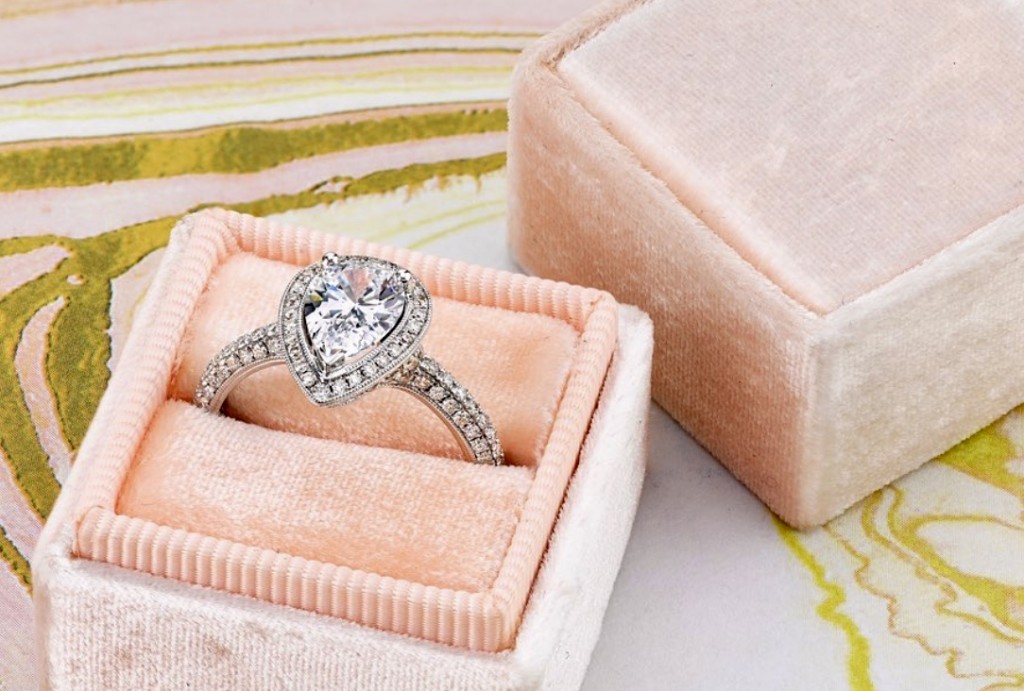 A beautiful pear-shaped ring by Sylvie. I love the vintage vibe and the pavé and migraine details on the band.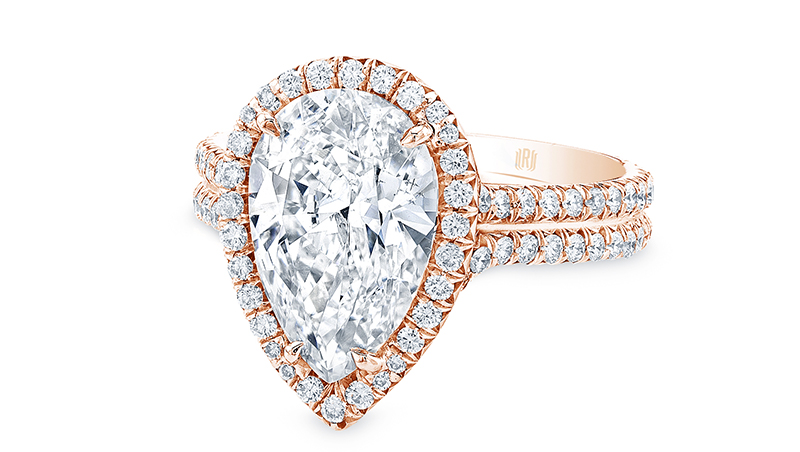 Here we have definitely a splurge with a big and very juicy pear set in rose gold. I love the double width of pave diamonds on the band. It makes the ring look bolder and stronger than the classic dainty band you see in most pear engagement ring settings. Ring and diamond by Rahaminov .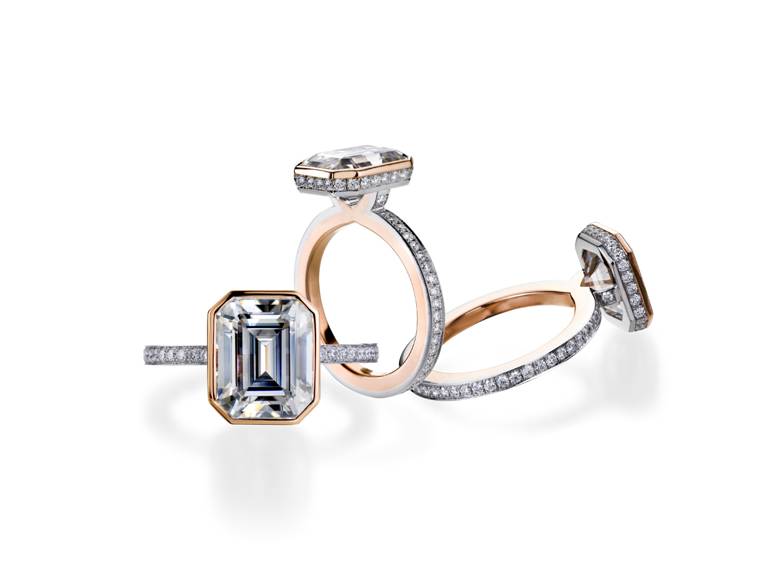 Whatever your budget,  Mark Patterson should be your resource for classic with a twist engagement rings. Check out their beautiful White Rose setting, here featuring an emerald-cut diamond.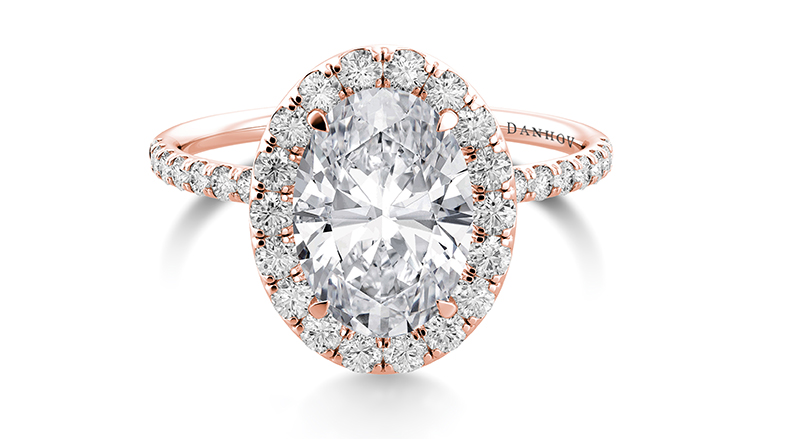 This engagement ring by Danhov combines two hot trends, an oval diamond center  set in popular rose gold. It's a great pick for your girl on fire, strong yet feminine and so lovely.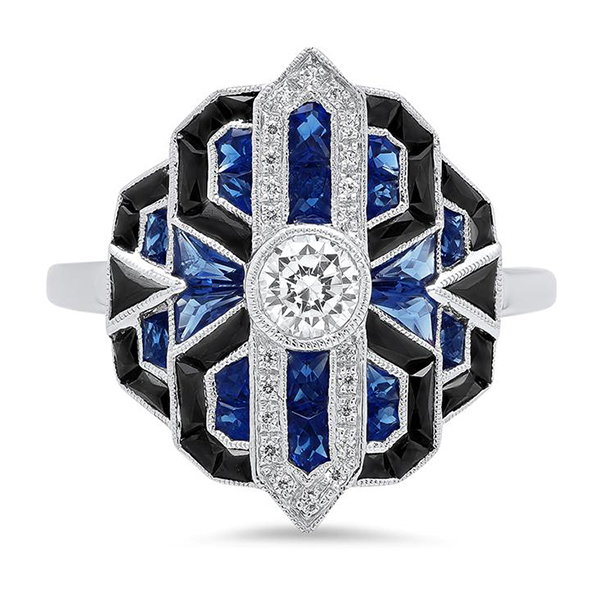 I picked as a final option that would be perfect for a bold and unconventional Aries, a statement ring by Beverly K with onyx and sapphire accents.
Astrology birthstones are not official birthstones. To check out if birthstone engagement ring click here.