2017

Engagement Ring

Trends
Color gemstones as accents or centers in engagement rings are a hot trend. We love them! Classic sapphires, rubies and emeralds are amazing but what do you do when your favorite color is purple? Well, you can pick one of these alternative beauties!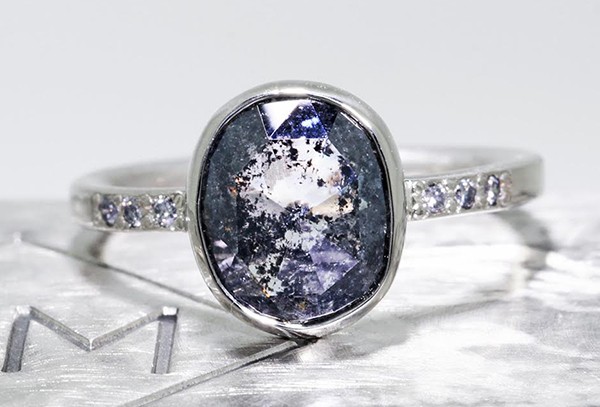 This  Chinchar Maloney ring is featuring a one of a kind diamond. Its flaws are its beauty, I love the purple speckles. If going purple is too much of a stretch for you but you like the rustic diamond look, check out their site, they offer every color in the spectrum including white.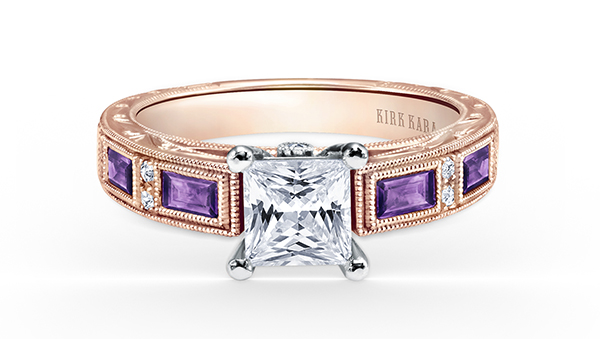 How amazing is the combination of rose gold and amethysts?  This princess cut engagement ring is part of the Kirk Kara Charlotte collection. I love the vintage inspired setting mixed with edgy and spiritual purple accents. You are a lucky girl if you were born in February as the Amethyst is your birthstone.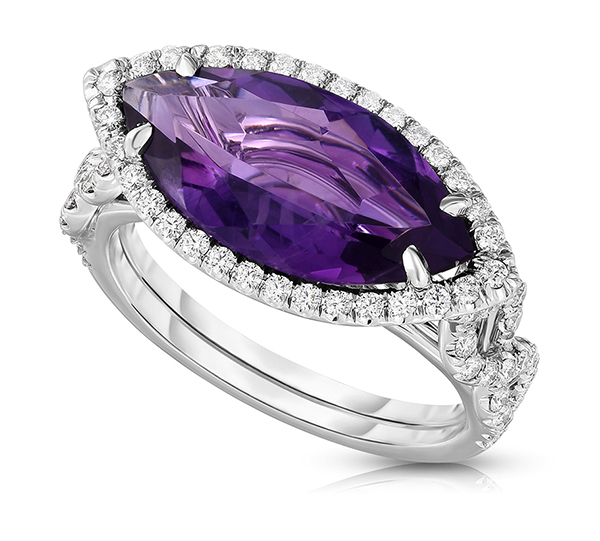 Go big or go home with this large, bold and beautiful East-West marquise by Leo Ingwer. They have a pricey couture version with a big diamond that is also to die for and have just relaunched their site so take some time to browse and dream.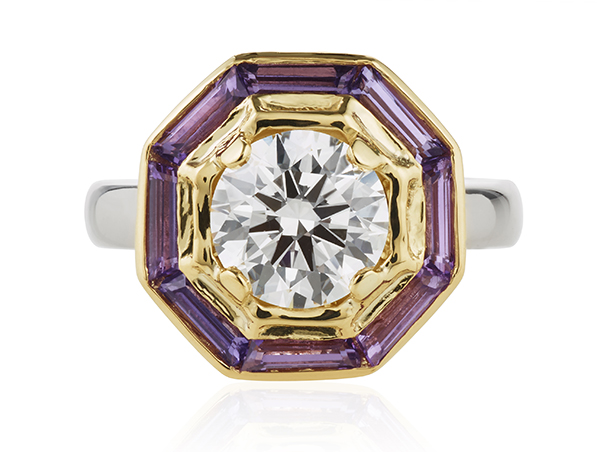 This ring displays many layers of color. It is designed by  Salt+Stone and the purple halo is made of sapphires. I love that it is very colorful yet manages to stay elegant not gaudy.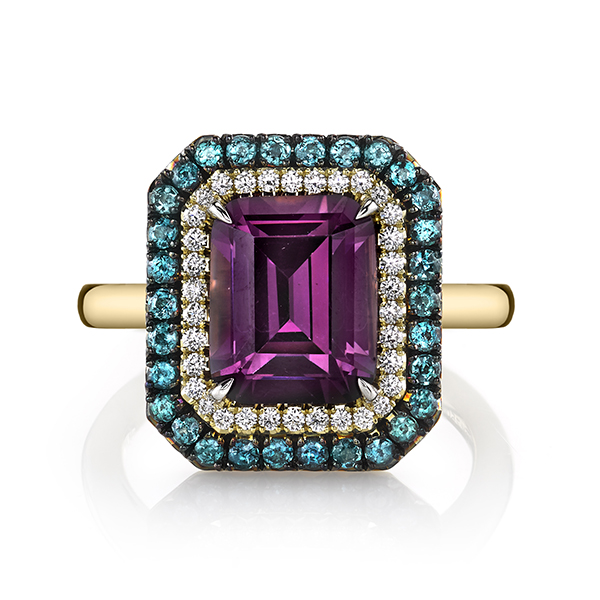 Omi Prive is a collection that includes gemstones in the deepest and rarest hues. This ring is pretty amazing. The combination of a deep purple spinel with diamonds and alexandrites set in yellow gold is simply gorgeous. Give it to me!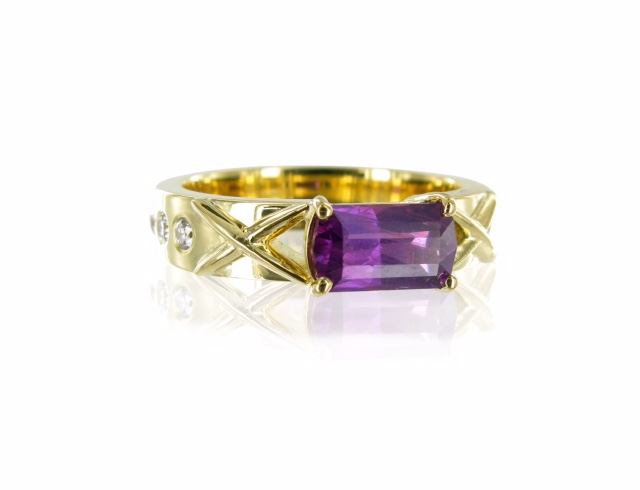 ANZA Gems and Vicente Agor collaborated to create a 18k yellow gold ring with a 2.1 carat fancy unheated purple sapphire from Umba, Tanzania.  10% of purchase supporting education in East Africa.
Voila,
Sev
Severine Ferrari AKA Sev is the editor and writer of this blog and the online magazine Engagement 101. Sev was born and raised in Paris and has lived in New York City for over 20 years. Her blogging style still includes elements of her French writing style and humor. We recommend reading it with a glass of champagne and a French accent.