December 22 – January 20
OMG! Capricorns are by far the best sign of the zodiac… LOL. Full disclosure I am a Capricorn stereotype so this month I picked engagement rings for me which was loads of fun. My birthday is January 9 . If any of these jewelers feel generous I am a size 8 and a half. A girl can dream!  Capricorns like to wear black and have a minimalist style. They work a lot  which means that they need a no nonsense ring that is practical to wear everywhere. I live in New York and in the Subway, I would like to wear something that will not spell out rob me. Like many Capricorns I enjoy art and design., I don't want a classic solitaire. Here are my 6 picks that I hope my fellow Capricorn women will like too.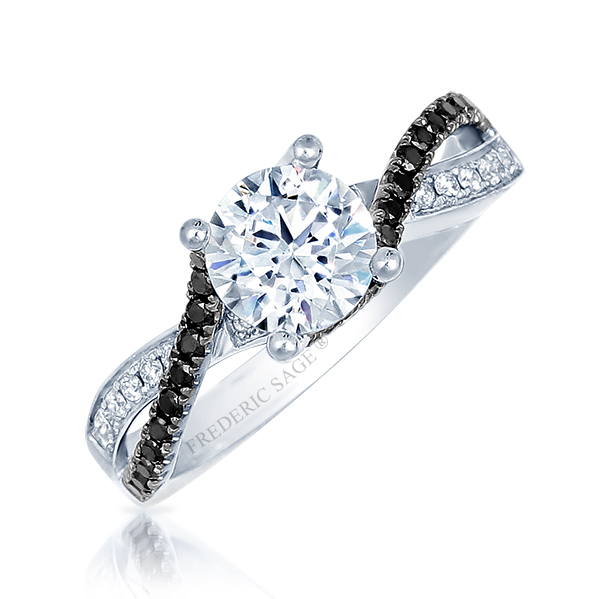 This engagement ring by Frederic Sage has two interesting twists. I love the mix of black and white diamonds and the braided split shank. It's a classy ring with an edge.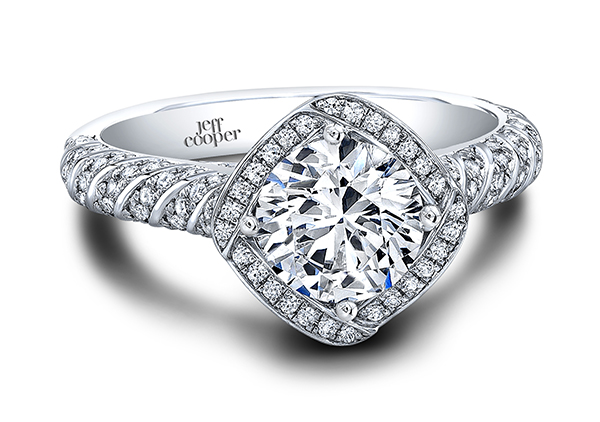 Jeff Cooper recently launched a new award winning way to design diamond halos. I love the pave twists on the shank and the fresh take on the cushion halo shape.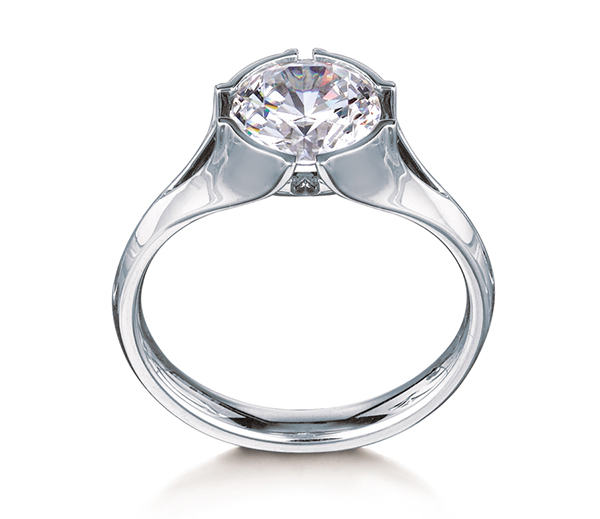 MaeVona is originally from Scotland and this ring was named after the island of Taransay. It is very sleek and practical to wear. Yet when sometimes bezels can be a little "blah", the 4 splits and the center diamond make this ring a stand out.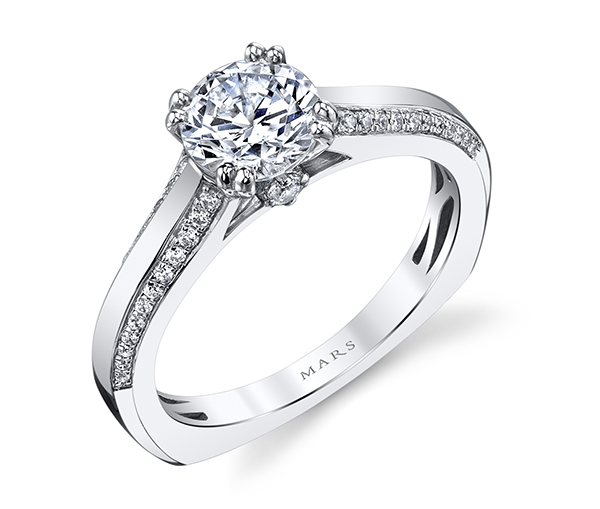 I am not a big fan of pave for me but I like the way it accentuates the sleek parts of this ring designed  by Mars Jewelry. What is also interesting is the shape of the shank (click on the designer name to see the ring from other angles) which prevents it from turning.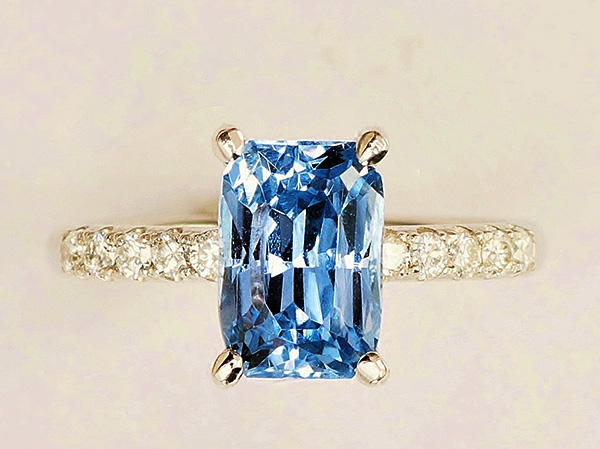 Pristine Gemstone Jewelry just joined our network and their specialty is sapphire engagement rings in all the shades of the rainbow! I am in love with this 2. 7 carat radiant cut sapphire because its color is amazing and it's in platinum. Take a minute to discover all what sapphires have to offer and go on their site.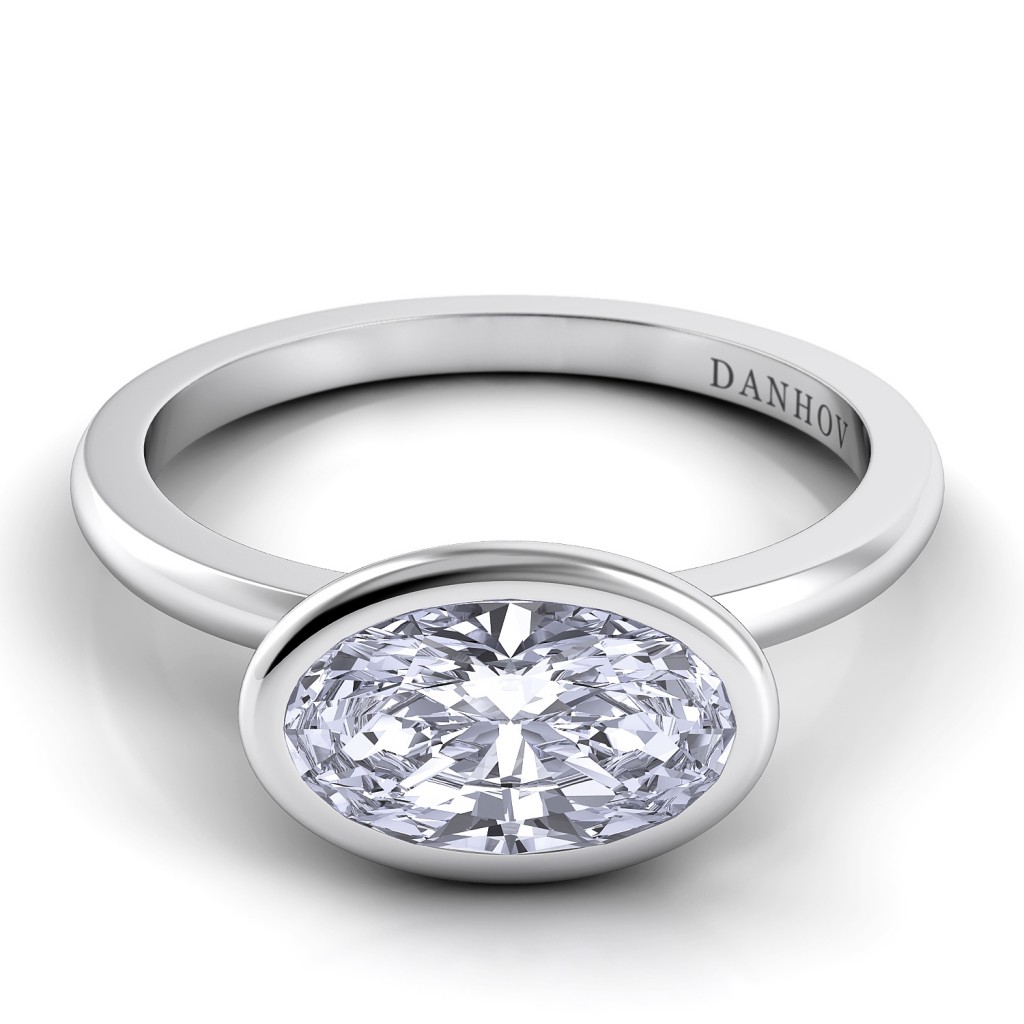 My favorite trend of the moment is East-West settings. They look great and make some elongated fancy shapes much easier to wear. Here is a beautiful oval halo by Danhov. This design also looks great with a marquise or an emerald cut.
Sev
Illustration by Juliette.
Astrology birthstones are not official birthstones. To check out if birthstone engagement ring click here.