Just when we thought we were done with "Marry Me" flash mob proposals, one Scottish pro soccer player has us rethinking if that's really necessary or not.
Goalkeeper Sean got down on one knee in Times Square to propose to his now-fiance, Charissa, with the help of some talented dancers from New York City's Broadway Dance  Center.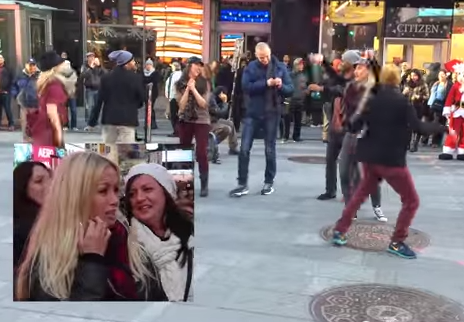 Sean, who is currently training with New York City FC, joins in at one point (1:50) and tries ever-so-hard to keep up with the other dancers. Talk about commitment!
I love Charissa's reaction. It really takes her a moment, even after Sean has joined in on the dancing, to realize what's happening.
I wonder if whenever a "Marry Me" flashmob happens, every girl with a boyfriend stops and wonders if he's going to be the one to propose. It'd be hard not to, wouldn't it?
Emily