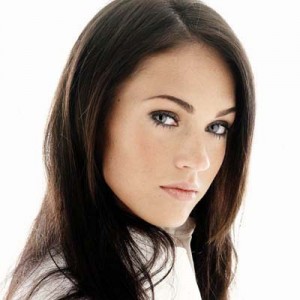 Hollywood bombshell Megan Fox and her long-time boyfriend Brian Austin Green are engaged again after breaking off their engagement last year. While the gossip pages are painting the story as a publicity move to garner attention for Fox's new movie Jonah Hex, we personally think the story sheds an interesting light on second time engagements in general. It takes a strong relationship to overcome the hurdles of broken engagement. And then, to be able to mend the relationship well enough to give it a second shot shows the couple has matured and emotionally grown.
It reminds us of a couple on the VH1 reality show Tough Love: Couples. The show, which took couples through a relationship "bootcamp," had a couple who worked on mending their relationship after breaking off their engagement. The reason they called off the engagement was because of ongoing conflict the bride was having with the groom's mother. On top of that, the groom said he was afraid of commitment despite the fact that he was already living with the bride-to-be (for several years now) and was helping her raise her children. Sounds like commitment to us!
Which brings us back to Megan Fox who appears to be in a similar situation. Fox, who is often pictured taking Green's children to and from school, has lived with Green and been in a relationship with him for several years. Although we understand the kind of hardships a relationship goes through, if a couple is already essentially committed to each other, either by living together, raising children together or by simply being together for several years, why do they fear taking that next step? What's the purpose for all the hesitation?
And besides the issue of commitment, when getting engaged a second time what do you do about the engagement ring? Do you recycle the previous engagement ring or purchase a new engagement ring? Unfortunately, for Miss Fox, she lost her engagement ring before she could even choke out an "I do." The couple, who had a beachy proposal, lost the engagement ring in the sand. Whoops.
If Brian does find himself having to buy yet another engagement ring, we recommend this simple yet classic engagement ring that matches Fox's laid-back, casual style.