Carolyn and Saakib
How they met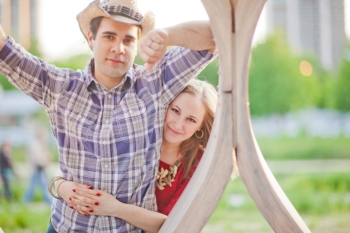 We met on New Year's Eve  through mutual friends of ours.  At the time, we were seeing other people, but quickly became friends.  Over the years our friendship grew and after a few years we started dating.
The proposal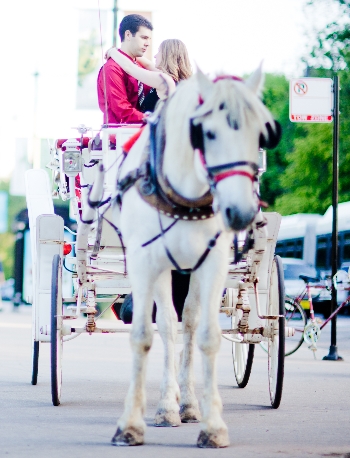 During our seven year anniversary, we dined atop the John Hancock building at the Signature Room.  From there we took a horse drawn carriage through the streets of Chicago.  During the carriage ride, Saakib told me how much he loved me and then got down on one knee and proposed.
Funny moment: The elevators were consistently full at the Signature Room, which caused us to almost miss our scheduled rendezvous with the horse carriage.  Because we were late, Saakib had to run down the street in Chicago in order to catch the carriage and call the driver back.
The engagement ring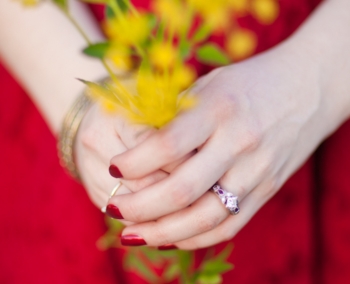 The ring was designed specifically for Carolyn based on a photo she loved. Saakib had it designed at Monique's Fine Jewelry in Chicago. The diamond is a princess cut that was turned on its side in order to allow the surrounding stones to be visible more clearly.  It is accented with diamonds and Carolyn's birthstone Amethyst.
Photo credit: Kristin La Voie Photography