We had a lot of fun interviewing Dan and Ben Mardkha of EVERBAND last week. They design beautiful wedding bands. Each band includes a meaningful and romantic customizable feature, which will become specific to the life's journey of each couple purchasing them. You can watch the full interview here. This blog includes some highlights of what we learned chatting with the Mardkha brothers and our favorite rings.
How It All Began
The story of EVERBAND began with a genuine, sweet and private sentiment between Joe Mardkha and his beautiful wife Rinat many, many years ago. As they celebrated another year of there union, Joe and Rinat would place one small diamond on the inside of each of their wedding bands to commemorate another year together. It was not something they shared with outsiders – it was a romantic gesture between the two of them…not even their children. EVERBAND founders and brothers, Daniel and Ben Mardkha discovered this romantic story only a few years ago when Joe shared his story. It wasn't too long after that Dan & Ben started a collection with a similar concept for couples in love about to tie the knot.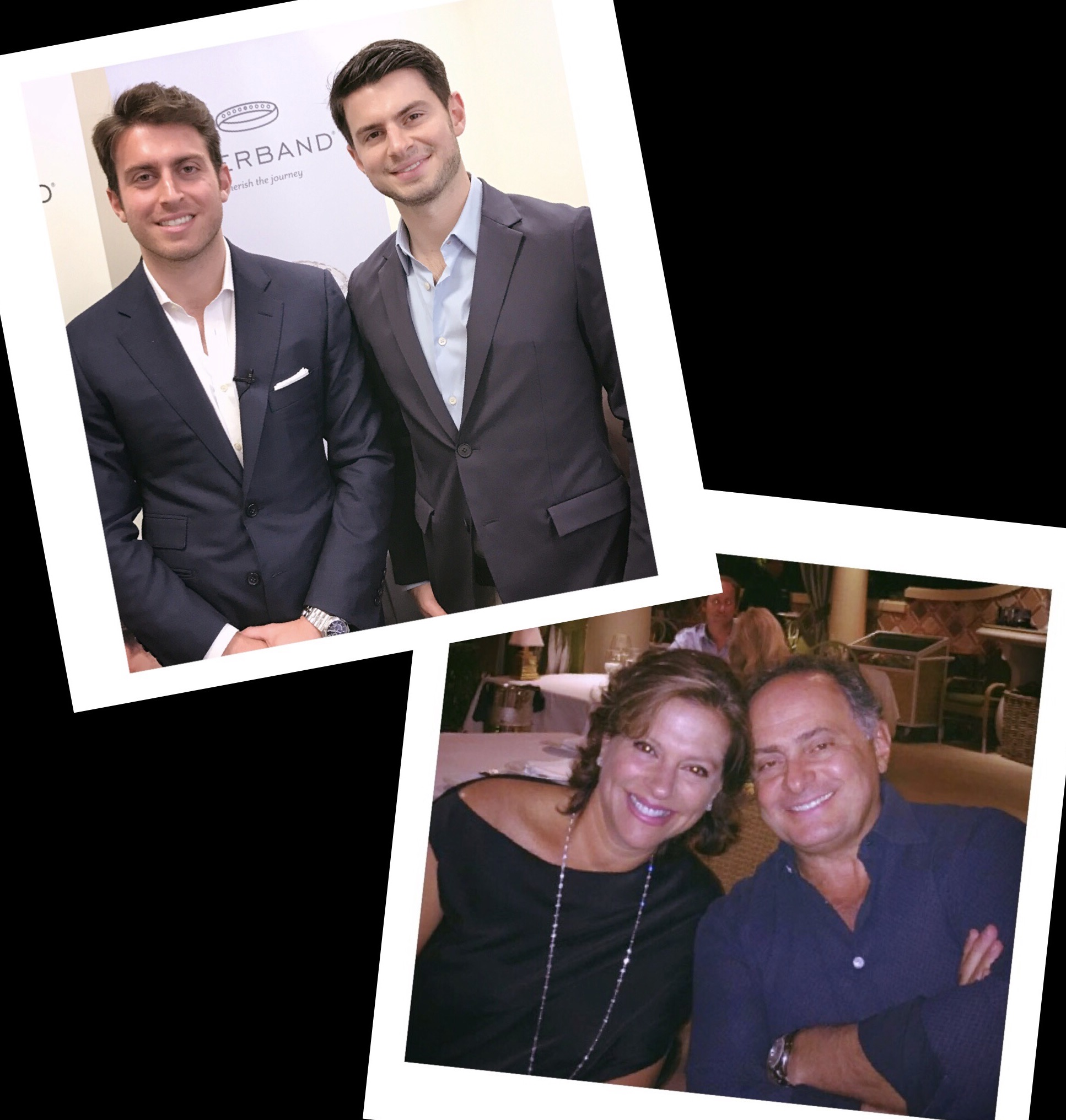 "We want engaged couples to think about their life together after the wedding and to think about creating and maintaining their own traditions. It's important to cherish the journey of your relationship, and Everband's customizable wedding and anniversary bands handcrafted in New York are designed to commemorate the milestones in a couple's life. Each ring comes with a celebratory diamond which can be placed discreetly on the inside, or outside of the band, for the world to see." 
Styles and Customization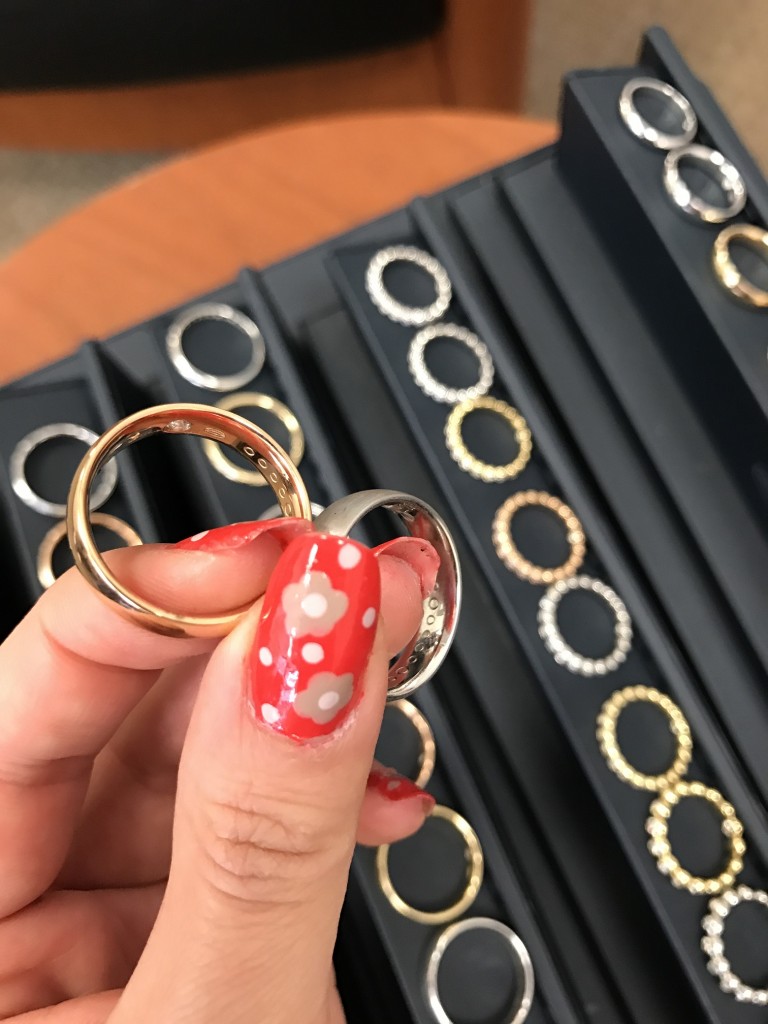 As you can see in this close up, each band includes a secret Wedding Diamond inside then room to add an additional diamond every anniversary or in celebration of important milestones, such as the birth of a child. There's an array of different ring styles you can pick from, in platinum or gold. Everband is all about secret diamonds inside but, you can also add a diamond on top or all around your favorite band from the collection. The starting price is $600 and up depending on the metal, width, style, the number of diamonds and their carat size.
What we love…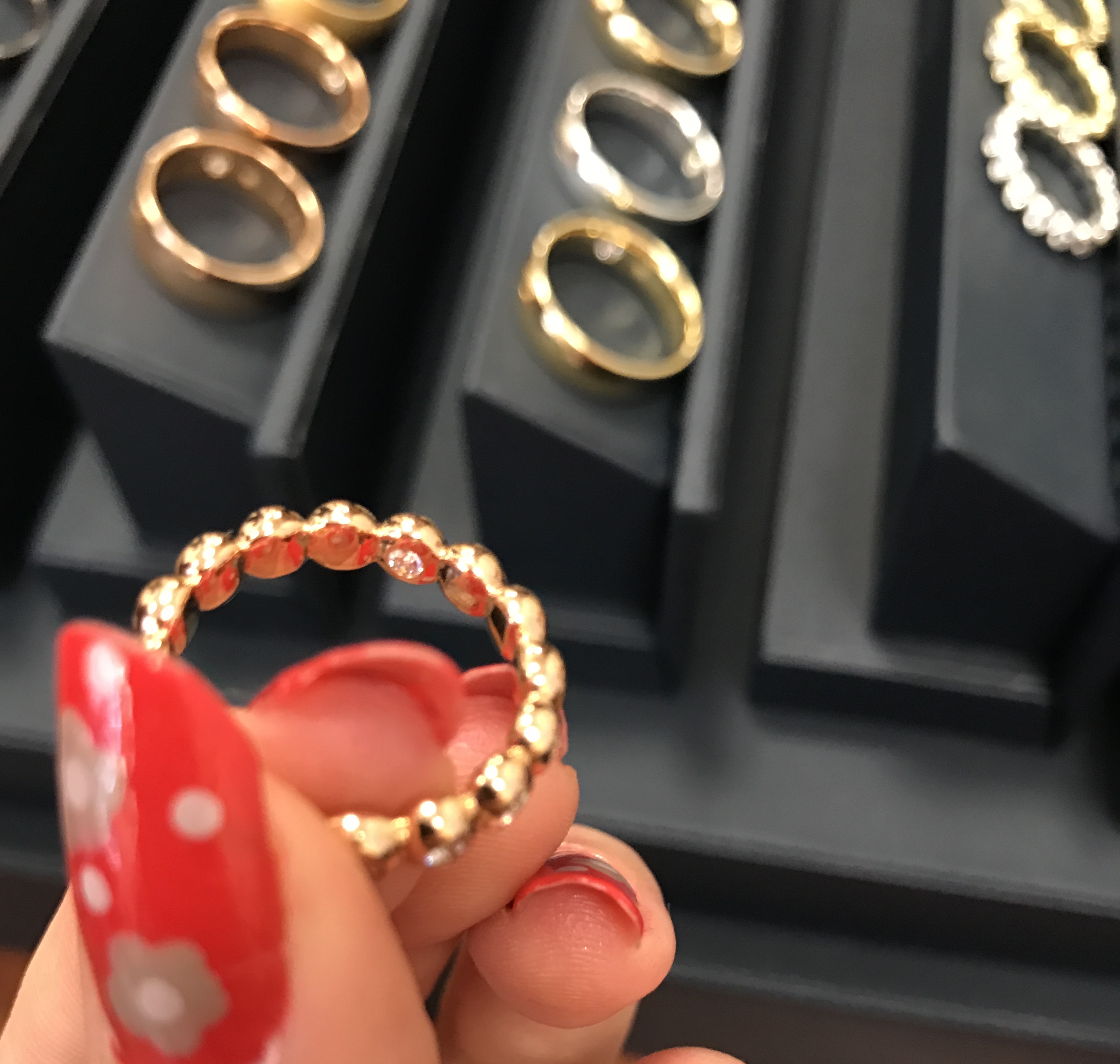 Here is our favorite ladies' style Cirq which looks great with or without outer diamonds, alone or stacked.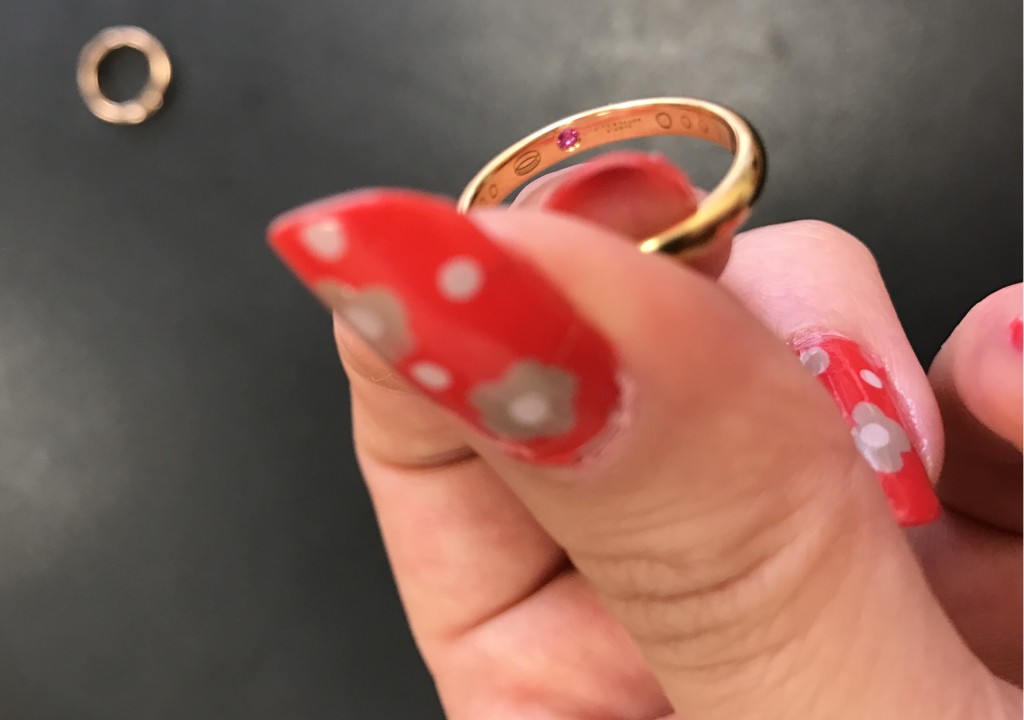 To celebrate a new addition to the family you can pick any birthstone instead of a diamond. The ring above features a very pretty pink sapphire. We love this idea.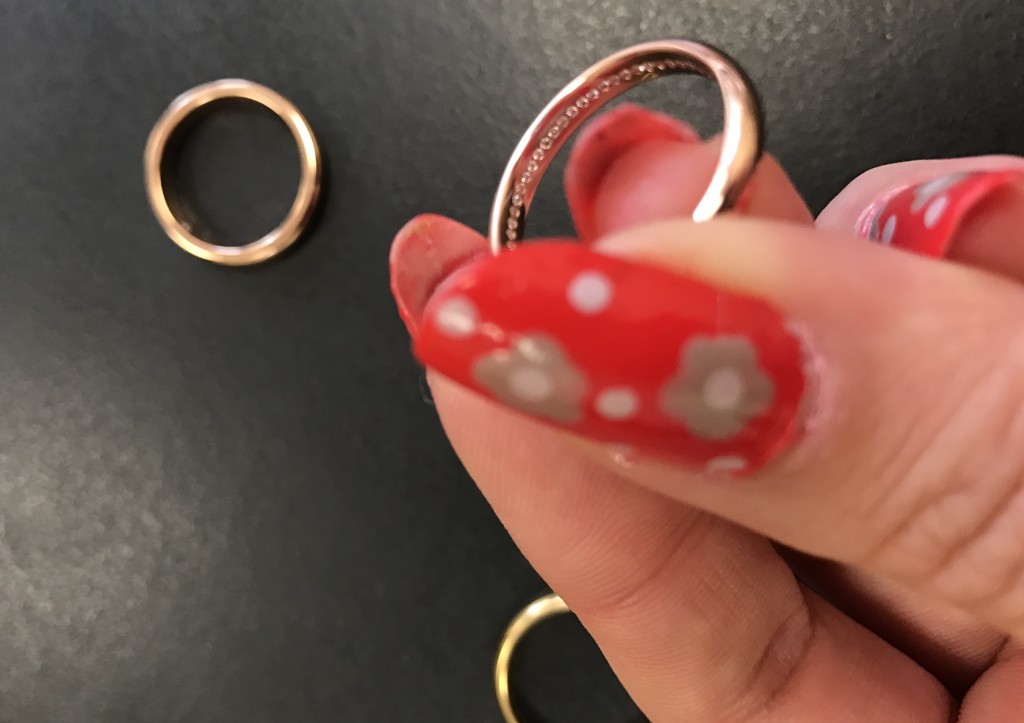 How impressive is this band celebrating a 50 year anniversary with 50 secret diamonds? Very!
How to pick your Everband rings
1- Peruse the Everband Instagram page to pick a style for each of you . There are so many options from matchy matchy to two very different styles for each partner… But, with the same secret inside.
2- Decide if you want to keep your celebratory diamonds secret (intra) or show them off (ora).
3- Play with the Build Your Own tool on the Everband.com style to pick your rings and get a price estimate.
4- Enter your zip-code to see the closest Everband store, bring your print outs and voila, time to shop!*

*Buying online can be a great experience. However, every year or milestone you will need to update your EVERBAND ring with a new stone or diamond. Building a relationship with a trusted jeweler to do so is very important and the Everband network of retailers includes many of them in different parts of the US. While you are there you'll be able to ask them to clean your engagement ring or check if any of the diamonds are getting lose.
Sponsored Post