I just received this great selection of Claddagh rings and Celtic knot engagement rings by Brilliant Earth right on time for the Saint Patrick's Day celebrations . Love them all and all the back story connected to these thoughtful and romantic designs. It doesn't hurt that they are all carefully ethically made. You can also customize each ring with the center stone of your choice and favored price-point. If you are considering a proposal on St. Paddy's Day, make sure you read 4 creative ways to propose on St Patrick's Day.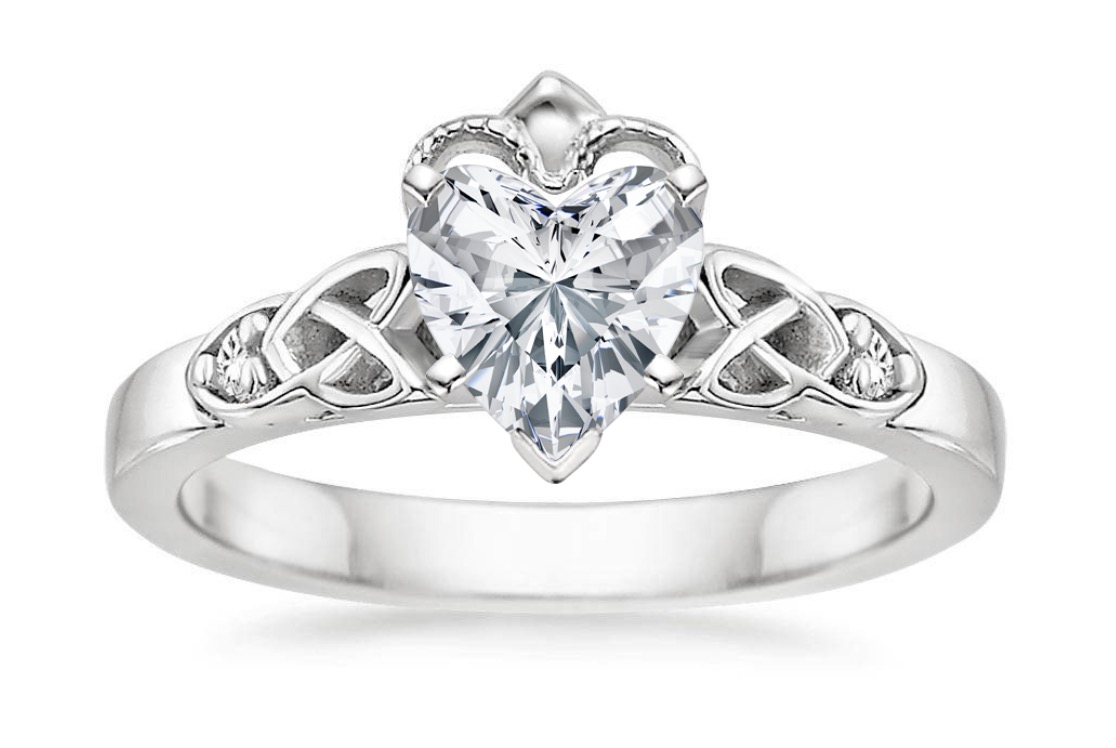 Claddagh rings can be worn four different ways throughout a lifetime, and they make beautiful family heirlooms.  Mesmerizing Celtic knots are looping and infinite, representing an endless path or never-ending love.  Those who understand how Claddagh rings work will glance at your finger and make assumptions based on how you are wearing your ring.  There are four options: single, in a relationship, engaged, and married.  As can be expected, wearing the ring on your right hand indicates that you are either single or in a relationship.  If the crown is pointing toward you it means you are single.  If it is pointing away from you it means you are in a relationship.  When the ring is worn on the left hand, the crown pointing toward you means that you are engaged, and away from you means that you are married.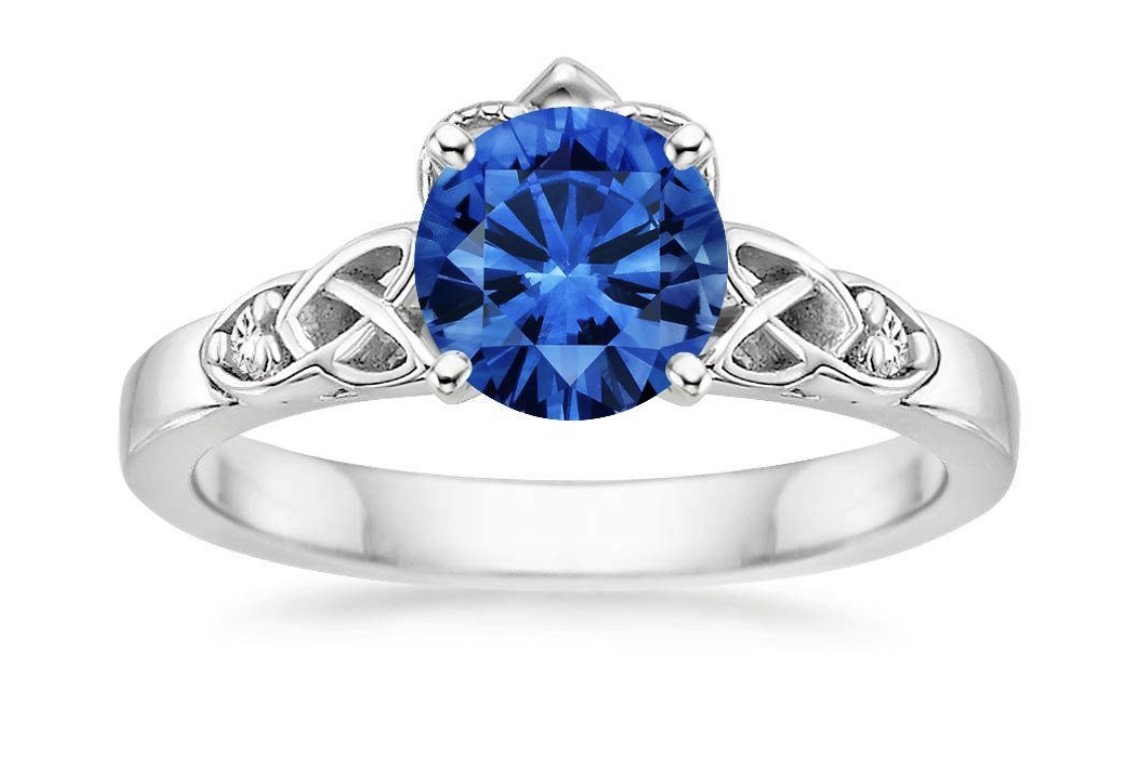 If you are looking for a more streamlined Celtic design, the ring below is super.  It features twin Celtic knots also called Trinity knots. It is a simple looping pattern that comes to three points and forms a triangular shape in the middle. Those three points have been said to represent a variety of things, such as earth, air, and water; life, death, and rebirth; and the Father, the Son, and the Holy Spirit.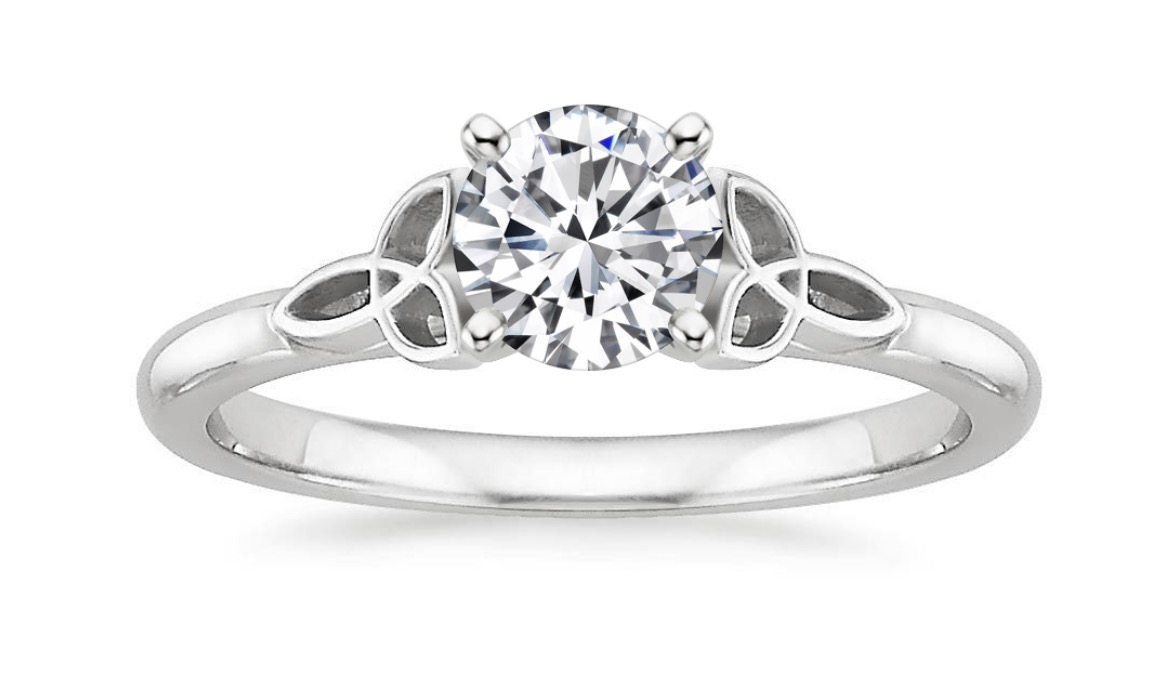 More info here.
Much gra!
Sev