St Patrick's Day is a great day to celebrate.  It might be the perfect Holiday to propose. You could even pick a green engagement ring and stick to the theme all the way! (or not). And if you're planning to propose while at the pub, try not to indulge too much before popping the question. You'll have plenty of time to celebrate once she says yes!
A Lucky Proposal
Hunting for a four leaf clover might be a great way to start the day together, and a good excuse to take your love to a great location to pop the question. If you have a creative mind, you can choose to include a four leaf clover you made yourself. Check out this four leaf clover ring box you can purchase on Etsy. There is no better way to show your love how lucky you feel to have her in your life.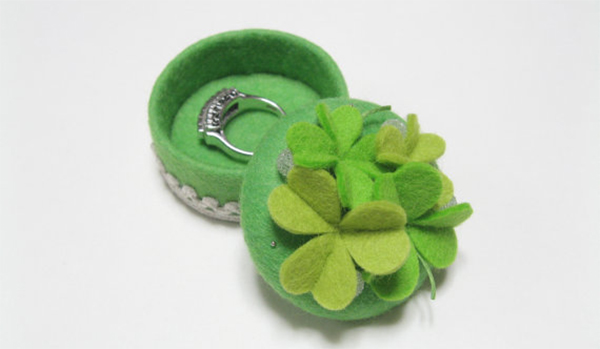 The End of the Rainbow Proposal
You can organize a scavenger hunt or a literal rainbow-road (think Wizard of Oz, but bricks colored in chalk of all different colors) that leads her to a romantic, secluded spot with a 'pot of gold' at the end of it– you on one knee with the ring, of course!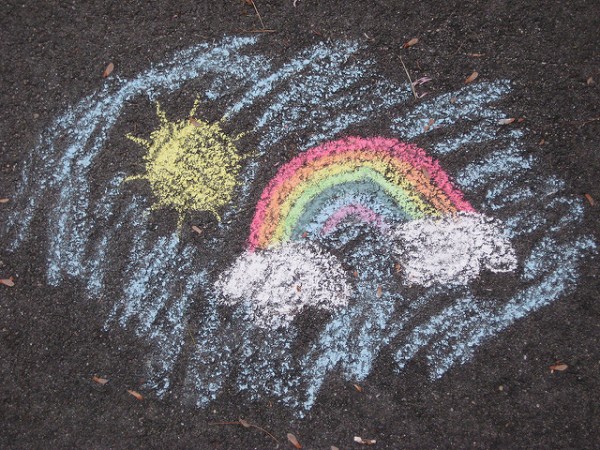 A Dressed Up Pet Proposal
If you love to dress up your pet for every occasion, you probably already have the perfect doggy (or kitty?) outfit with green sparkles. Your lovely four pawed friend might only be willing to keep it on for so long, but you'll have time to pop the question with his help before going to celebrate!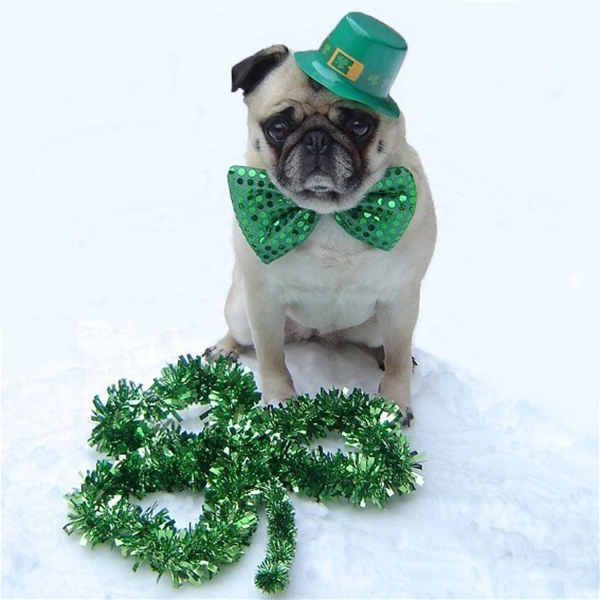 The Best Pub Marriage Proposal
Embrace the way of the Irish and go out to your finest pub for a Guinness on tap. If your gal likes to be one of the guys, this is the perfect way to have a fun night out and make it even more special with the proposal of a lifetime. Whether you write it on her glass or just get down on one knee, this proposal won't only come with a ring– but a well deserved beer to celebrate your engagement!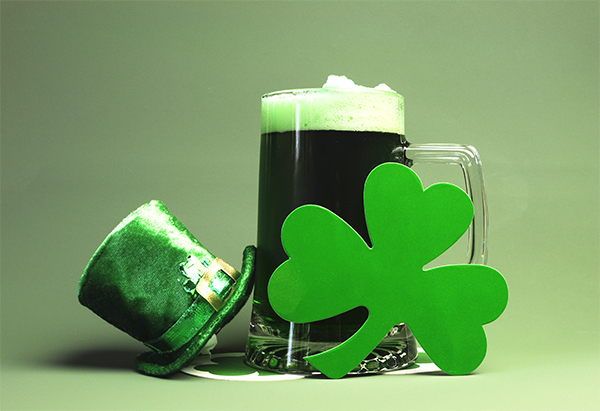 Photo Credit: Kevin Bedell on Flickr, DaPuglet on Flickr,