2016 NEW ENGAGEMENT RING TREND 
Step into the future with the trillion-cut! Actually this diamond cut was created in the early 60s by the Asscher brothers, which is fairly recent in diamond cut history. When looking at rings featuring trillions, it always makes me think of UFOS and Star Wars. I'm a sci-fi geek, I find trillion rings super cool, modern and trendy. I was really excited to see several designers add some to their collection this season.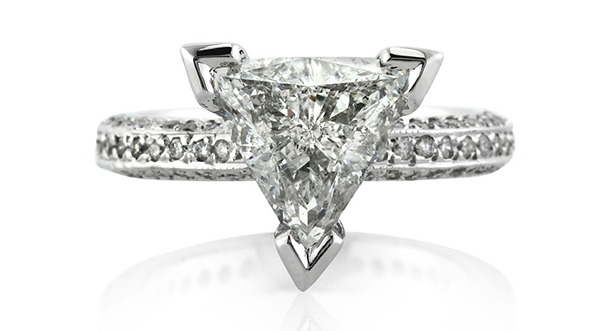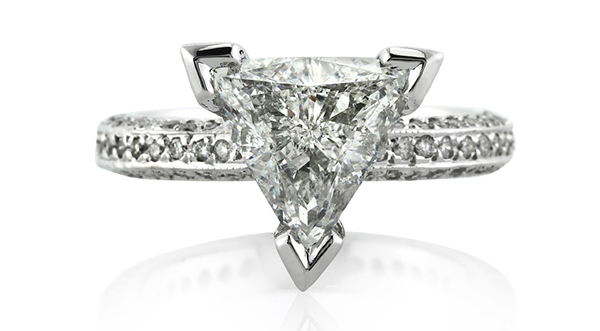 What's not to love in this engagement ring by Mark Broumand? There are 3 gorgeous rows of pave diamonds on the shank and I love the way the 3 prongs are shaped to enhance the center diamond.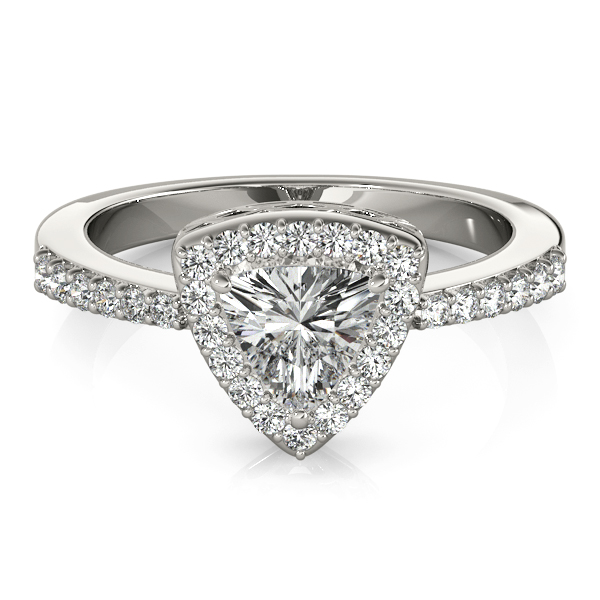 Here is a trillion halo by MDC. I like the slight curves in  the halo, the center stone and the shank design. It's a geometric ring with a soft touch.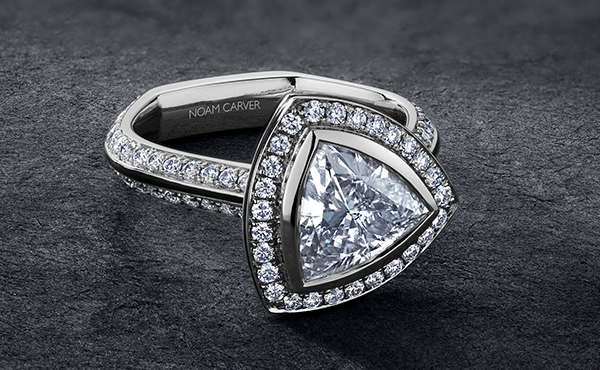 This amazing platinum design by  Noam Carver already won an innovation awards. Can you spot the black enamel accents? The fit of the band is snug on the finger to prevent the ring from turning .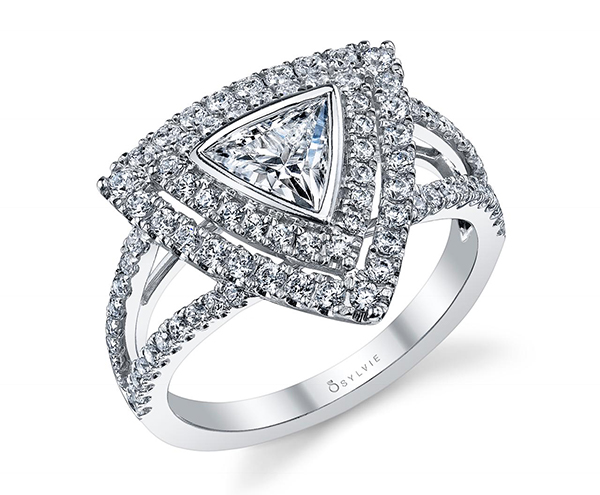 I mean when I said space-ship I was not kidding! This double trillion halo  ring by Sylvie Collection is so amazing. It's the perfect design to set or reset a modest trillion center.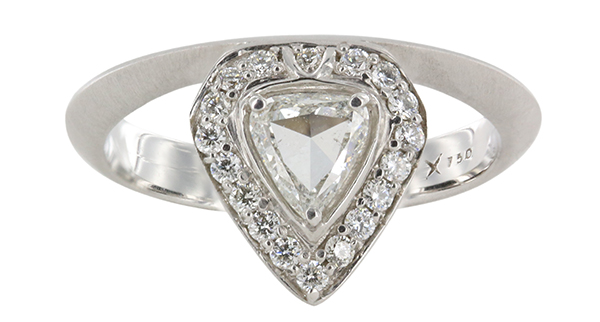 Vicente Agor's ring includes a shield-shaped halo which really works well with the trillion center. It  is made of recycled white gold. I love the way the halo is set, on the edge of a band that is almost flat vertically on top. Great design!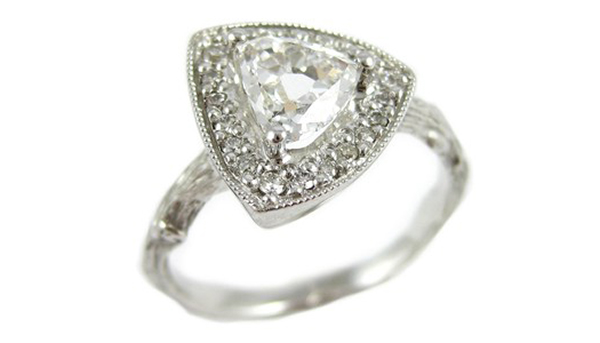 This nature inspired trillion engagement ring by K Brunini includes her signature Twig design on the shank. The delicate milgrain details and organic bezel around the center stone give this ring an even more organic feel.
Voila,
Sev
Severine Ferrari AKA Sev is the editor and writer of this blog and the online magazine Engagement 101. Sev was born and raised in Paris and has lived in New York City for over 20 years. Her blogging style still includes elements of her French writing style and humor. We recommend reading it with a glass of champagne and a French accent.