Caroline & Billy
How They Met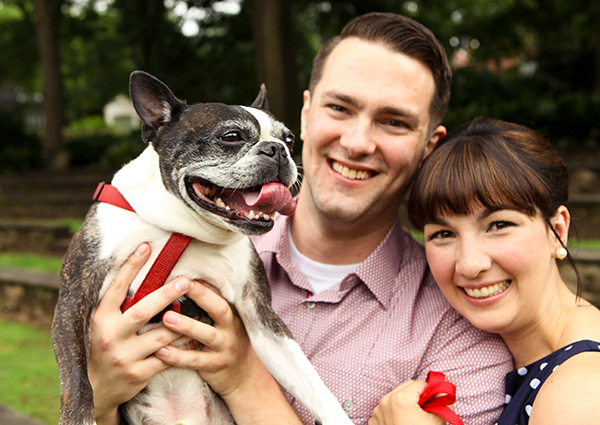 We met through two mutual married friends, Kam and Kristin in Raleigh, NC. I worked at a retail shop with them both but Kam also played in a pop punk band on the side with Billy. Kam invited me to one of his shows and introduced me to Billy afterwards. After meeting, Kam and Krisitin would invite the two of us out to dinner, concerts (anything really) to get us in the same room together. Modern day matchmakers!
The Proposal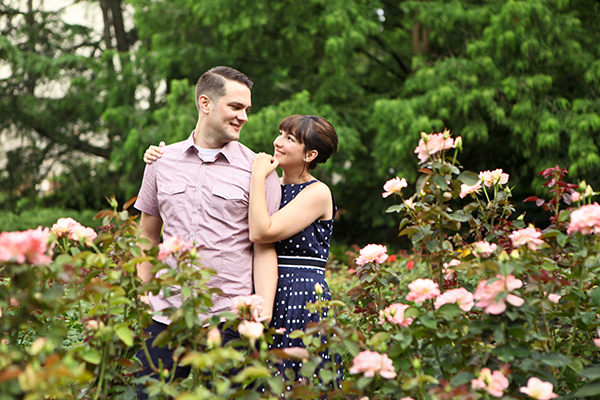 Caroline had been working in the retail industry for years but had recently switched careers. So we were going to be able to spend Christmas in Maryland with her family. For her, it was the first time in ten years she was going to be spending the holidays with her family! I really wanted it to be a special day and for us to be able to celebrate, in person, with her family. I proposed on Christmas morning while we were still in our pajamas. Caroline had just finished brushing her teeth and came back to her bedroom to grab some q-tips. That's when she saw I was down on one knee. I think it took her a moment to figure out what was going on! Afterwards we went downstairs opened gifts with her family and made the big announcement that we were engaged!
The Engagement Session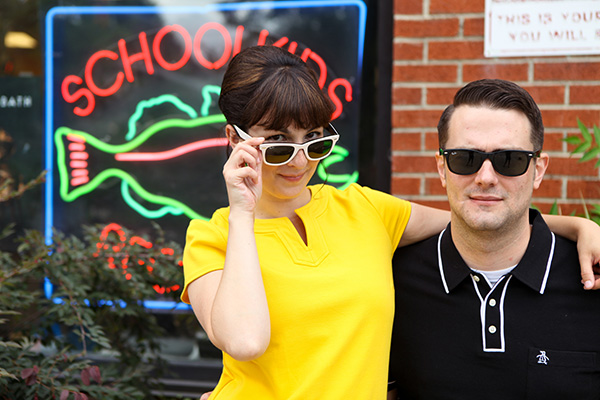 The Raleigh Rose Garden is where we used to go when we first started dating. We would take our dog on doggy play dates there all the time! School Kids Records was where we went on our third date. It was Record Store day and that started our yearly tradition. We've never missed one in over five years! Since we live in Georgia now, it was so fun to go back to our old haunts. We got to reminisce about when we first started dating and visit two places that mean so much to us.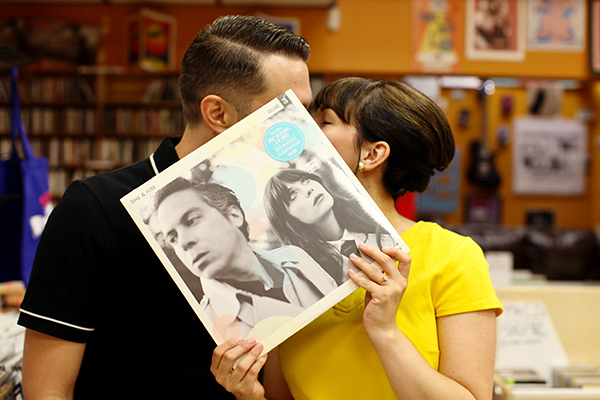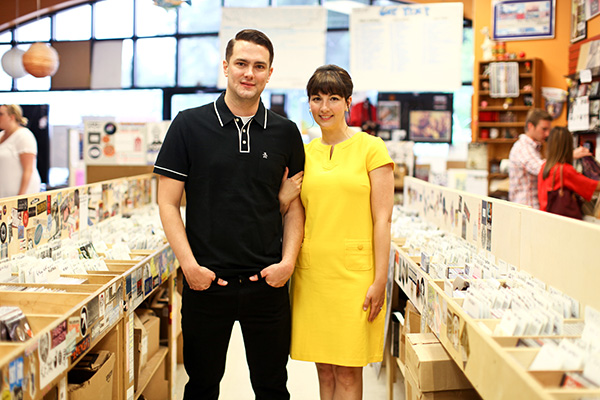 The Engagement Ring
The ring is a beautiful and flawless 1 karat oval cut diamond with a skinny gold band. It was Billy's mother's engagement ring. She passed away the first year we started dating so it is extremely special. Billy wanted to give me a ring that was truly special. His sister had been wearing the ring since their mother passed. So I feel like I received this ring and was proposed to by his entire family.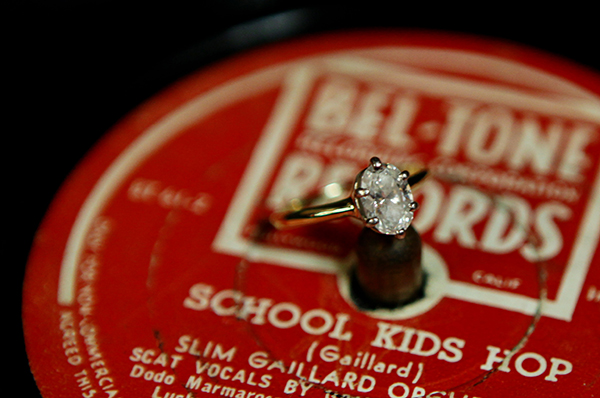 The Photographer
Alexa Stutts from  Alexa's Photography
"I loved when Caroline + Billy's puppy, Grady, joined us for a few photos. Grady is their baby and they both instantly relaxed and got so happy when we added him in!"