Michelle and Charles
How they Met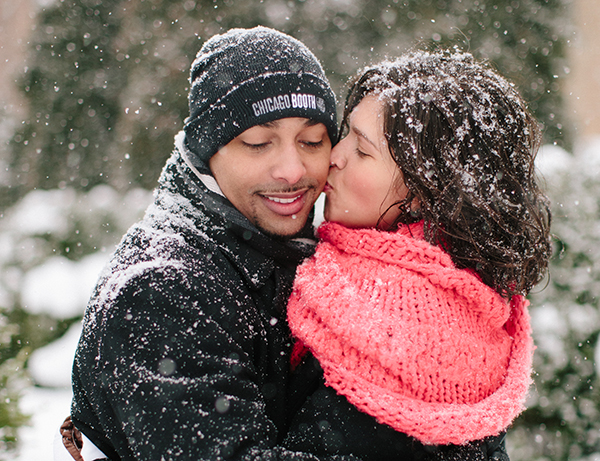 We met in undergrad (The University of Tampa).  We actually met almost a year and a half before we started dating.  We did not see each other again for a long time before we met a second time.  A friendship grew and then a relationship from there.
The Proposal
Michelle and Charles had been together for almost seven years in the summer of 2013.  Michelle knew Charles would ask soon but it was important to Charles that it be a surprise. Essentially, Charles spent an entire evening making Michelle believe that he was not planning on asking her. On July 12, 2013 Charles made a dinner reservation to Wildfire, a restaurant they had never been to.  They had a great time and delicious food but nothing else happened. Then, Charles suggested they have drinks in the Signature Room in the John Hancock building, which offers gorgeous views of the city. They never go to the Hancock unless friends are in town, so this peaked Michelle's interest. There was a gorgeous sunset and they had wine, but nothing else happened.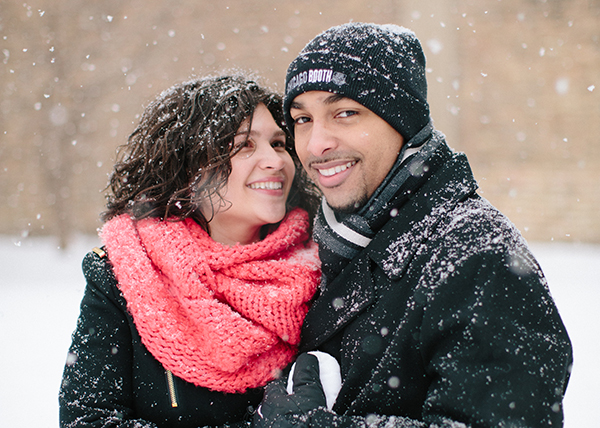 Finally, Michelle decided she wanted to head home. It was clear to Charles that Michelle no longer anticipated an engagement that evening. They got all the way home and then Charles suggested they go for a walk in a nearby park (The Women's Park in the South Loop). Michelle couldn't believe he did not want to go to bed (she was surely exhausted), but said sure. As they walked through the park, Charles, out of nowhere, said "So, will you marry me?" Michelle, completely taken off-guard, responded so eloquently with "Are you serious?" She then turned and Charles got down on one knee and pulled out a ring.  Michelle, having finally gathered her senses, said "Of course!"
The Engagement Session
Michelle had always wanted a winter wedding but Charles did not.  Winter engagement photos seemed like a good compromise.  The fact that there was so much snow coming down was amazing.  We could not have lucked out any more!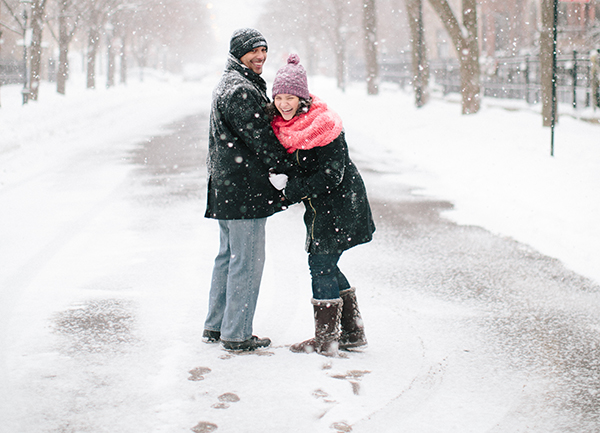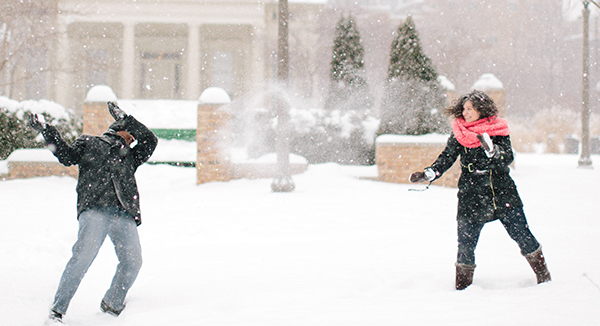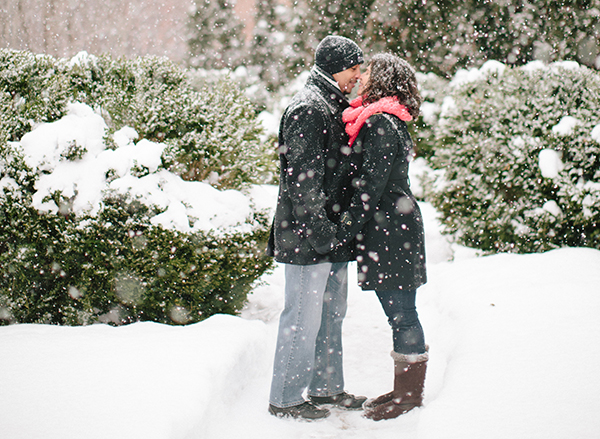 The Engagement Ring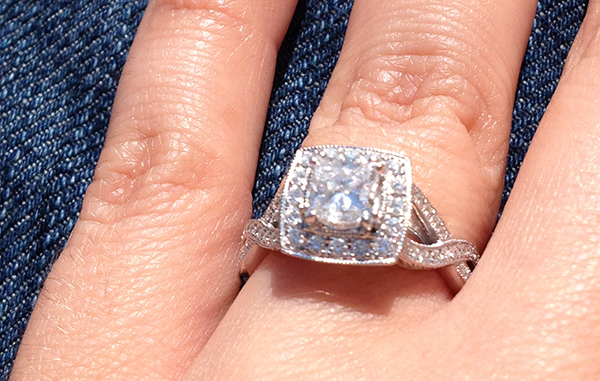 Over the years, Michelle had sent me pictures of the types of rings she liked, and I started to see some patterns in them.  I knew she wanted a unique ring, princess cut, and a quality diamond over a large diamond. I noticed that there was always some sort of crisscross pattern happening with the band. With this information, I went to New York Jewelers on Wabash, in Chicago, and they had a few rings with a crisscross pattern on the band. I ended up choosing the one with a square halo because it gave it an old fashioned look and for me, it signified that she's my angel. Then I picked a princess cut diamond that I thought had a good quality versus size ratio and was within my price range.
Photo Credit: Jenelle Kappe