Melissa and Mike
How They Met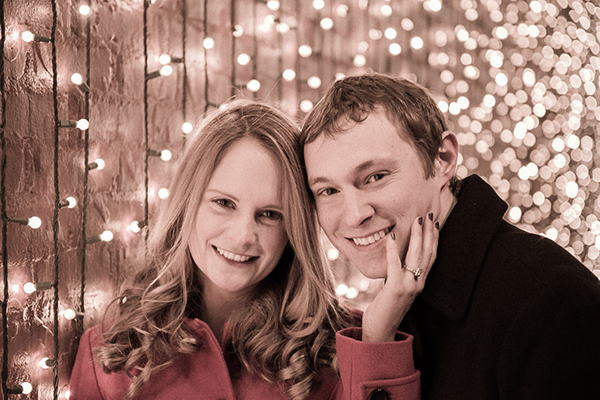 Michael and I have known each other since elementary school. We began dating in high school and then went to college together. Michael moved out of state to further his career, but we stayed together through a long distance relationship and when he was able to relocate back to Michigan, he proposed! 
The Proposal
It was a typical Saturday morning on December 8th. I was spending time with my parents when my mom handed me a rose with a note stating that I must get ready for a memorable day. With little details about what the day would hold, I agonized over what I should wear, but finally settled on a Christmas cardigan and a pair of nice jeans. As I was putting the finishing touches on my outfit, another rose arrived instructing me to go to the place where we first met. I knew immediately where I must go so I quickly putt on my coat and headed to our elementary school. There, Michael's mother was waiting for me to give me my next rose and clue. I was then clued to go to the coffee shop that we have spent many hours throughout the years talking and laughing about our future.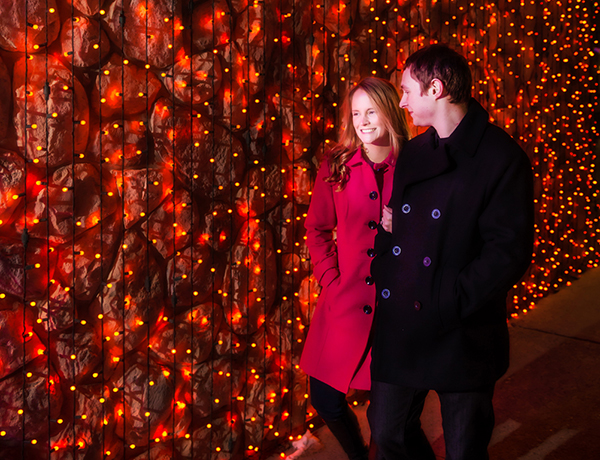 At the coffee shop, Michael's father was sitting at a table with yet another clue and rose. I was told to go to where our relationship truly first began; our high school. As I stood at our high school, my father approached me with fifth rose, which told me to go where we took our prom photos. Upon my arrival, my mother handed me the last rose. The note tied to the rose stated to head to the Rochester Park where we have walked hand and hand many times before. As I walked into the park, the air was crisp and there was not another soul in sight. As I rounded the corner, there was Michael.
I approached Michael with great anticipation and as I stood in front of him he told me he wanted to spend the rest of his life with me. He got down on one knee in the middle of the park and asked me to marry him. I eagerly said yes and he slipped the most beautiful ring on my finger. After all the emotion and excitement, we walked back to his car to meet my parents and his for a celebratory lunch at The Royal Park.
The Engagement Session
Michael and I wanted our engagement session to reflect our relationship. Therefore the obvious choice for us was to hold our engagement session where we grew up in downtown Rochester. We loved that our photographer was able to capture the beautiful lights and fun atmosphere that bring so many people to downtown Rochester during this time of year.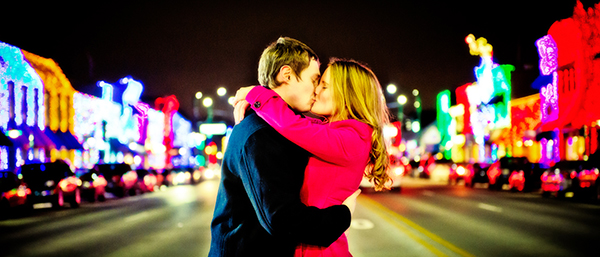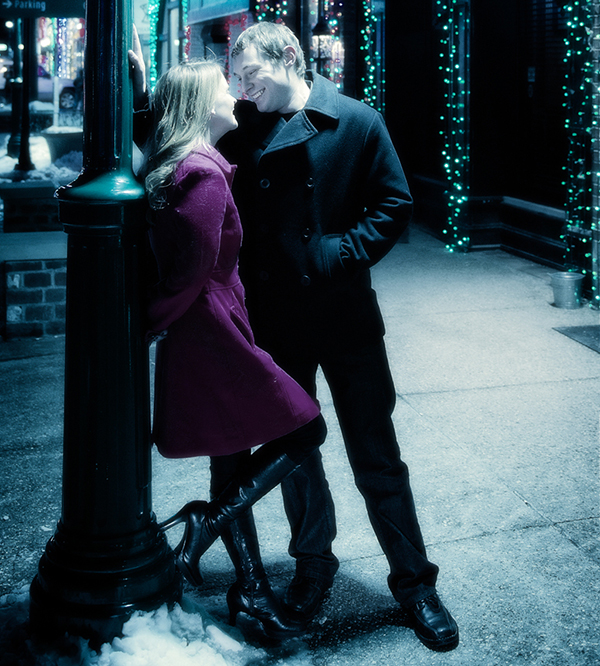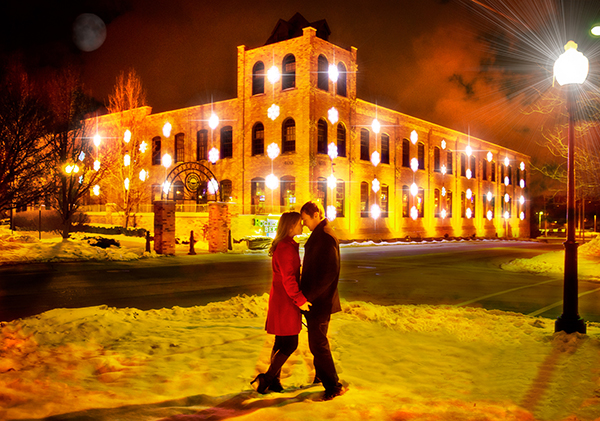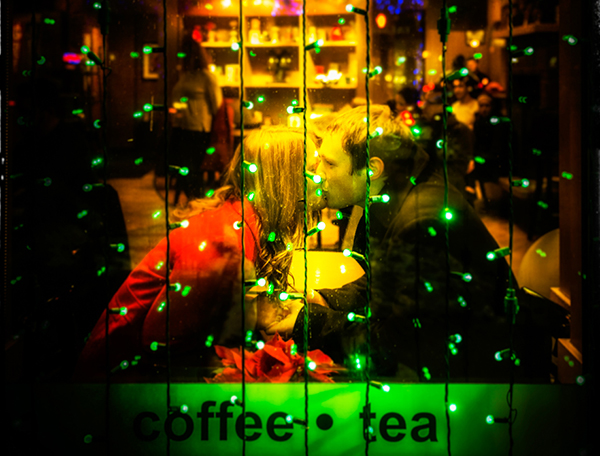 The Engagement Ring
The ring was designed by a local jeweler in downtown Rochester named Gregory Smith (Smith Jewelry). I wanted something very specific that I was not seeing in any of the big chain jewelry stores so when Mr. Smith agreed to design a ring specifically to my liking, Michael knew I wouldn't be happy any other way.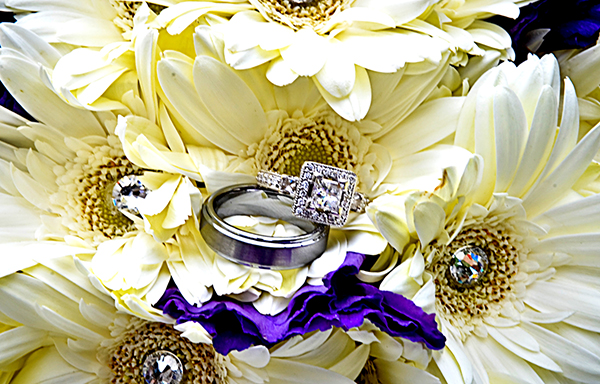 Photo Credit: Michael Guimond