And you thought the marriage proposal at Disneyland was out there? Check out these five  recent marriage proposals that are so crazy, unique you'll have to see them for yourself.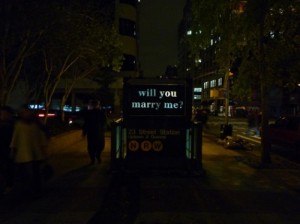 A subway proposal
A Toronto street artist wanted to do something special for his soon-to-be fiancee. The artist, with the help of his girlfriend, regularly installs street art inside phone booths around the city. roshe run flywire But one day he decided to surprise his girlfriend by taking her along to what she thought was just another street art project. Needless to say, she was surprised to see the "Will you marry me?" sign plastered above a subway stop instead.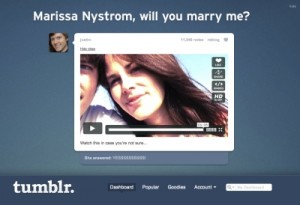 A Tumblr proposal
This guy took the internet world by storm when he decided to hack everyone's Tumblr dashboard to propose to his girlfriend Marissa. The proposal came along with a video he made of their first visit together. Needless to say, but she said yes.
A movie trailer proposal
A guy decided to hire an entire production team to shoot a movie trailer based on him and his girlfriend's relationship. He then played the trailer at a movie theater packed with friends and family. His girlfriend watched the trailer thinking it was just an ordinary trailer for a movie. "She had no idea this was a marriage proposal until the last three seconds of the trailer," he says in his YouTube info.

A police raid proposal
Nothing says romance like being raided by the police.
A Baltimore County state delegate wanted his proposal to be truly unique, so he staged a raid. While the couple slept in their private boat, they were awaken by circulating helicopters and armed officers charging in, frightening the living daylights out of his girlfriend.
The armed officers, who were pretending to do a drug bust, searched the boat and found some fake illegal substances.
The officers then told the girlfriend she was going to jail, and as they turned her around to handcuff her she saw her boyfriend on bended knee and holding a box. And amidst all the high tension, roshe run flywire femmes she still managed to choke out a yes.
Shortly after the proposal, the Baltimore County police came under scrutiny for their use of taxpayers money to produce the proposal.
A video game proposal
Aww, geek love. A guy used the video game Super Mario Brothers to proposed to his girlfriend of six years. The guy hid a video camera as his girlfriend played the video game unsuspectingly. After she got to the end of the level, the words "Lisa, will you marry me?" was spelled out in the game.