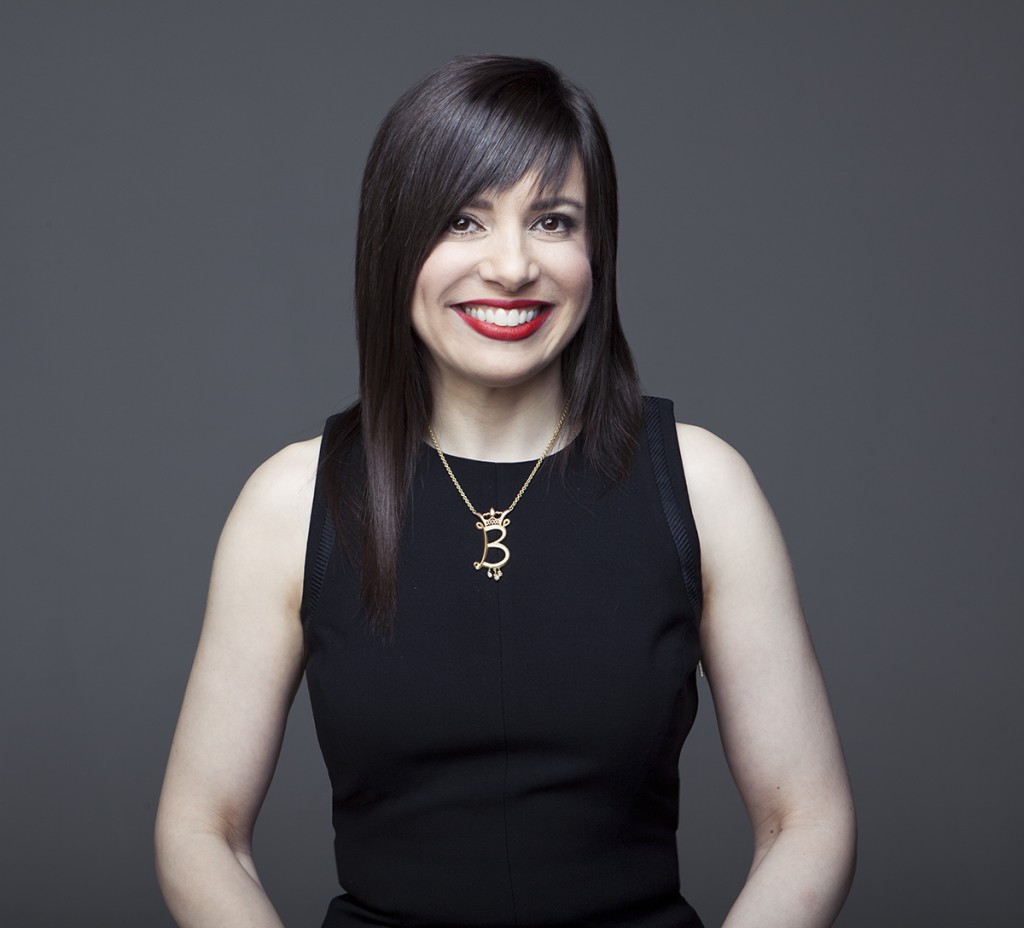 Wendy Brandes is an award winning designer with a unique approach to jewelry design. She creates one of a kind  fantasy inspired collector pieces that could belong to a museum. She also designs every day jewelry in gold, platinum and silver that is fun, irreverent and feminist. We were really excited to hear that she was launching Wendy Brandes Wedding, a collection of non gender specific semi-mounts (you pick the center stones). She also offers a one on one experience with the possibility to create bespoke engagement rings, wedding bands and tiaras.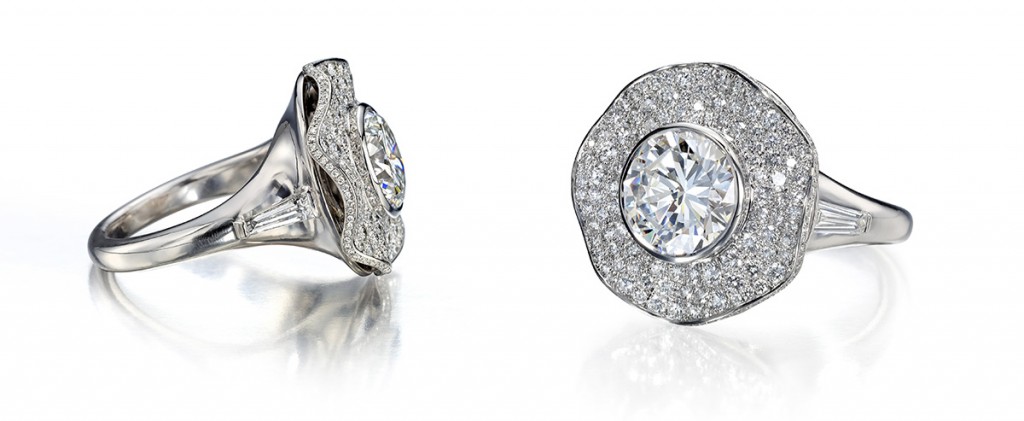 This platinum engagement ring (click to see the hidden message in the back) is a modern take on the traditional ballerina ring. Ballerina rings are inspired by tutus and usually feature baguettes. Wendy's design includes a pave corolla instead.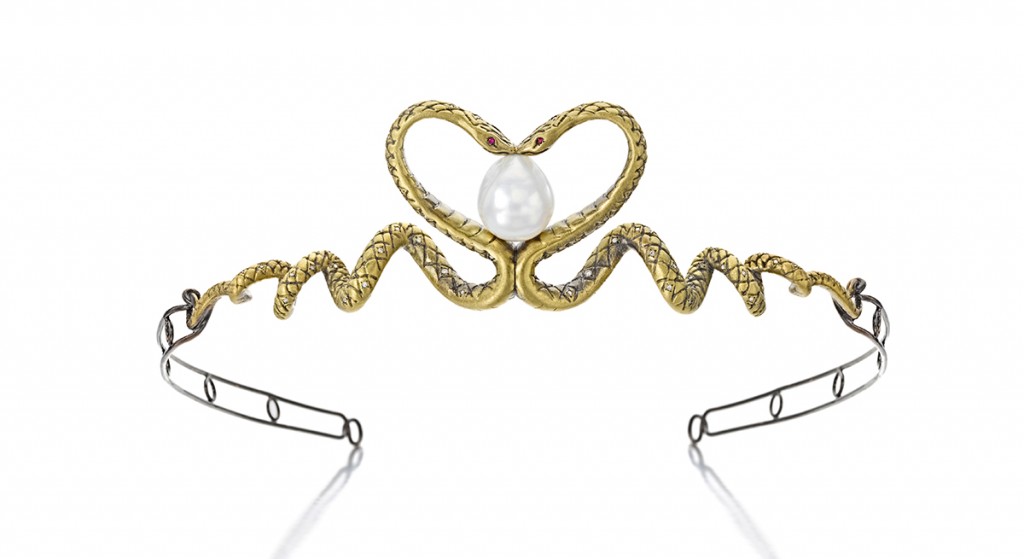 I tried on this unique wedding  tiara and it's pretty fantastic. Wendy loves including snakes and dragons in her jewelry. Two gold snakes with ruby eyes and diamond accents kiss which creates a heart shape  around a large pearl that looks like an egg which a celebration of fecundity (literally or spiritually) . Pearls signify new beginnings and loyalty in love which is why they are worn by brides all over the world on their wedding day.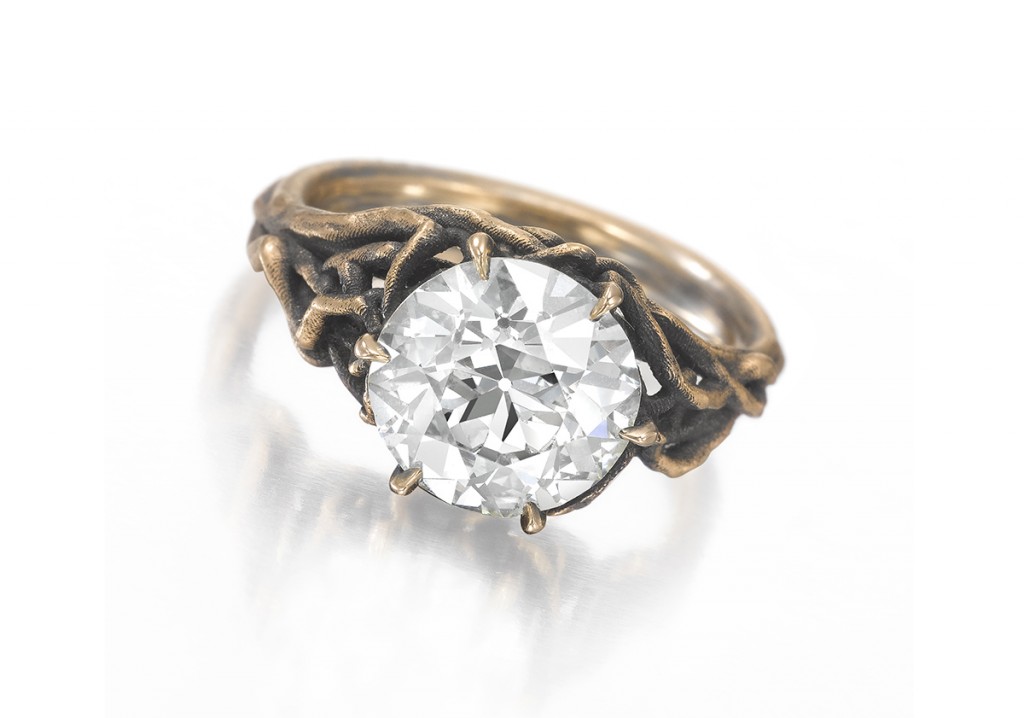 This custom project in blackened rose gold is always a hit when we share it on social media. The center stone is a 2.5 carat family diamond and the setting is organic, fresh and so exciting.
Watch our one on one interview interview with Wendy Brandes and discover a few other bridal pieces. Then go browse her website and don't miss her blog, it's always a great read. Sev