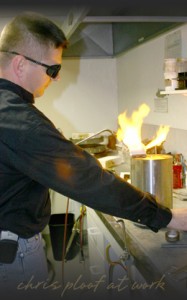 A wedding band designed by Chris Ploof is always recognizable. His unique style and choice of metals are always keeping him one step above the others.
Chris forges meteorite iron with exquisite attention to its longevity, has adapted the strength and beauty of ancient sword making secrets into wearable, stainless Damascus steel, and famously known for fusing luscious color combinations of gold, palladium and platinum for the mokume gane rings. These rings are crafted at his studio from start to finish. With patterns evoking wood grain, flowing water and other natural elements. Using only recycled, non-conflict sources for gemstones and metals.
Chris lives in Massachusetts where his studio is also located.
Browse Chris Ploof engagement rings and wedding bands >>