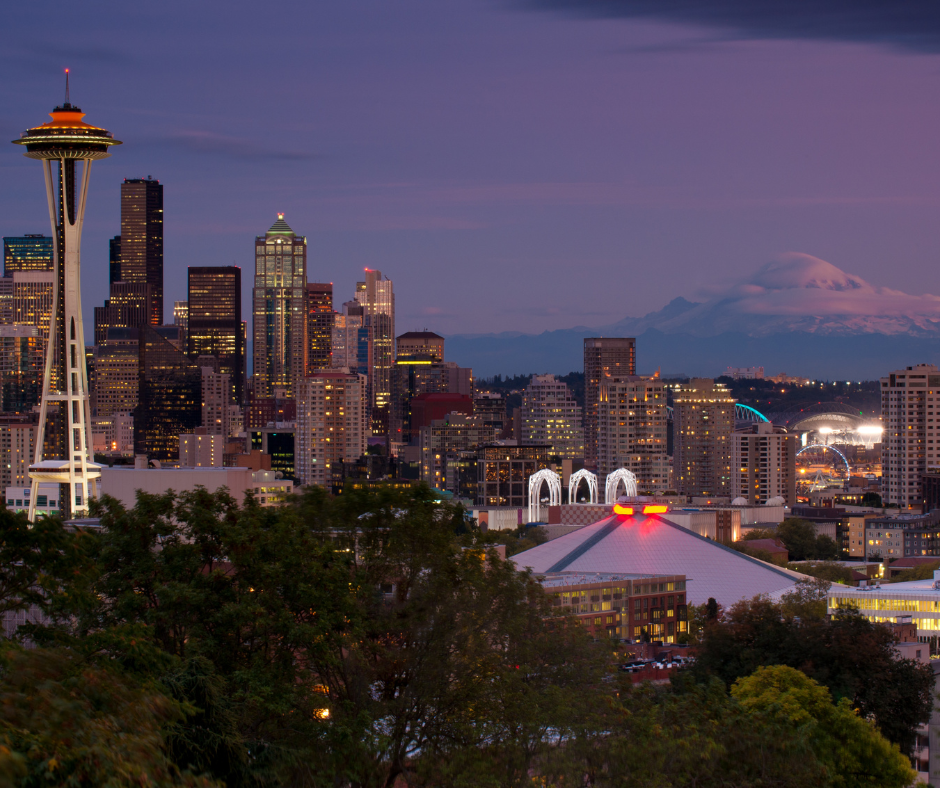 We are so excited to have so many readers and followers from the beautiful state of Washington. Seattle couples have such unique proposal stories and have a flair for alternative engagement rings, we love that about them. If you are a soon-to-be engaged local, or traveling to Seattle to propose, this article is for you.
Kalee Sholdt is the owner of Sholdt and a 4th generation jeweler. Her great-grandparents moved from Germany and Ireland to Seattle where they set up the family's jewelry business. When Kalee came on board with the family business, they were at a crossroads with staying in the heart of the city or moving in a larger location a little south of downtown AKA Sodo. The first Sholdt store was  located in the 4th & Pike Jewelers building in downtown Seattle for 72 years.
Kalee decided to move to a new space that used to be a part of the old Rainier brewery. It is the perfect location to do all of Sholdt's manufacturing in-house and have private appointments. The studio is located in one of the original beer tasting rooms for Rainier beer, so there's lots of character in the space. Get a sneak peek at the Sholdt's Seattle studio in this video featuring the iconic Sholdt's mascotte, Pearl, who sadly crossed the rainbow bridge earlier this year.
The Sholdt team shared with us these 5 great proposal spots and the types of rings they would suggest for couples who pick each spot.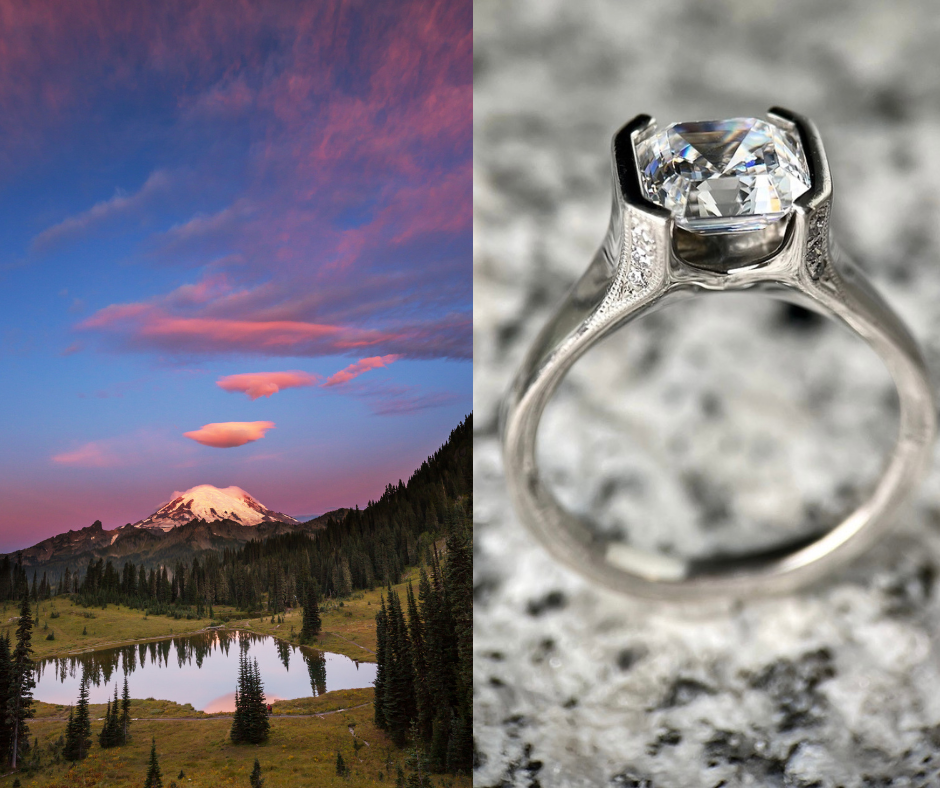 1. Mt. Rainier
Mount Rainier, also known as Tahoma, is Washington State's iconic volcano. It is located just 59 miles South of  Seattle, July and August are the ideal months for hiking there.  Why not plan to picnic and propose at the mountain? This scenic hike offers stunning and rewarding views after a challenging workout. Consult official hiking websites for accurate tips, including the gear you need, in preparation for the hike. If you are planning a proposal there, make sure you are both in shape. It is suggested for first timers to hire a guide (who could help take some candid pictures) or join a guided tour. For outdoorsy couples, Sholdt always recommends a low-set bezel or half bezel setting to protect the center stone.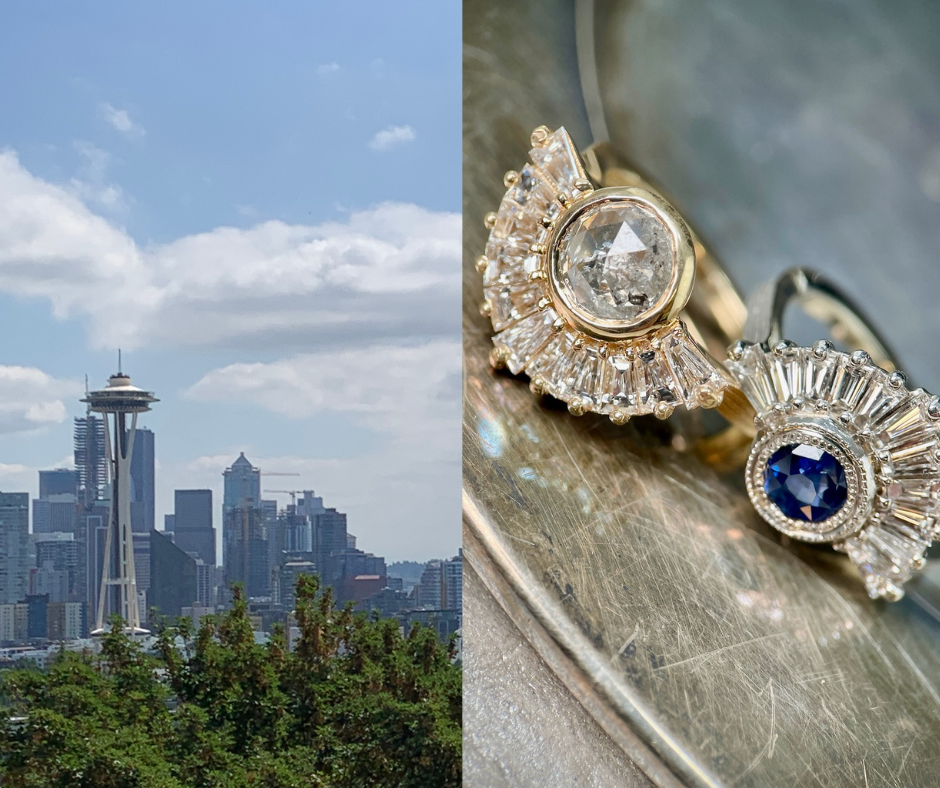 2. Kerry Park
If you are a fan of Grey's Anatomy, you will recognize this view. Kerry Park is located on the south slope of Queen Anne's hill.  The view from there spans over Downtown Seattle, the Space Needle and Puget Sound. It is arguably the best view in the city. This backdrop would be stunning for a Seattle proposal. The Queen Anne neighborhood is very cosmopolitan and known for its sophistication and style with an old Seattle vibe. The park is surrounded by cute small businesses, you can easily get ice cream, coffee, or champagne after proposing. Sholdt's iconic ballerina baguette ring would be a perfect pick for the queen of one's heart.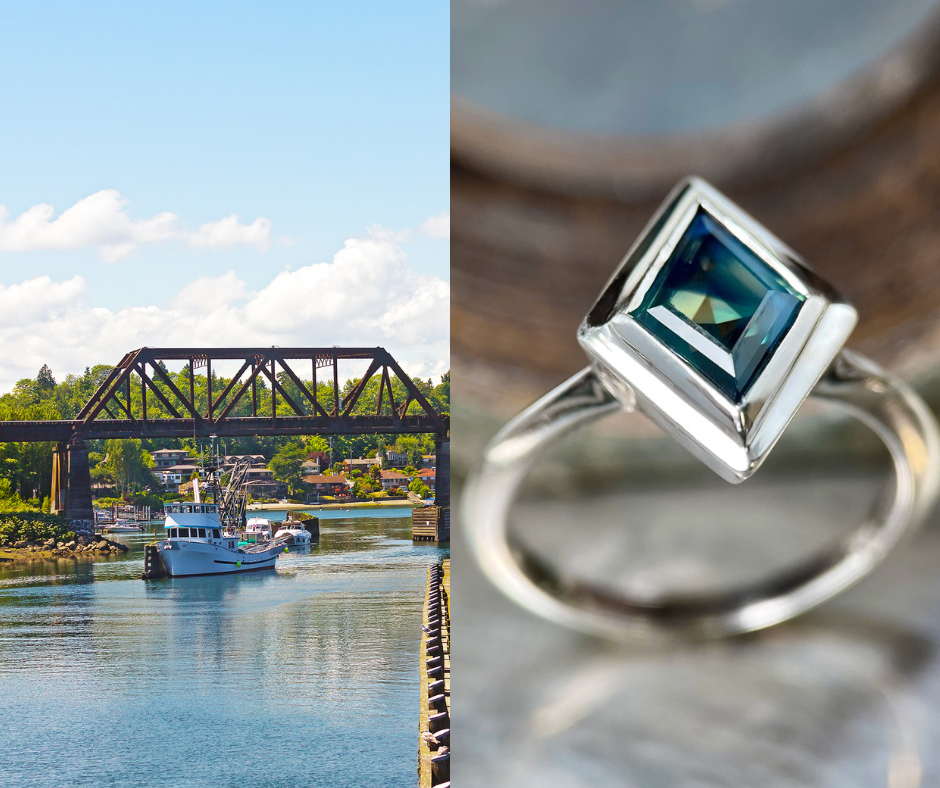 3. Ballard Locks
Seattle is first and foremost a seaport, and also a shipbuilding center. To experience this part of Seattle's culture, you should visit Ballard Locks and watch all kinds of vessels, sailboats, motorboats and large yachts go in between Lake Washington and the Puget Sound. There is an accompanying park that is beautifully landscaped. The fact that this spot is close to the water keeps the temperature comfortable all year long. For a maritime proposal, book a Locks or Harbor sightseeing cruise, or rent a boat.  Celebrate after at Ray's Boat House or on Golden Gardens Beach, both located within a close proximity. A beautiful green blue sapphire ring would fit a maritime proposal theme perfectly.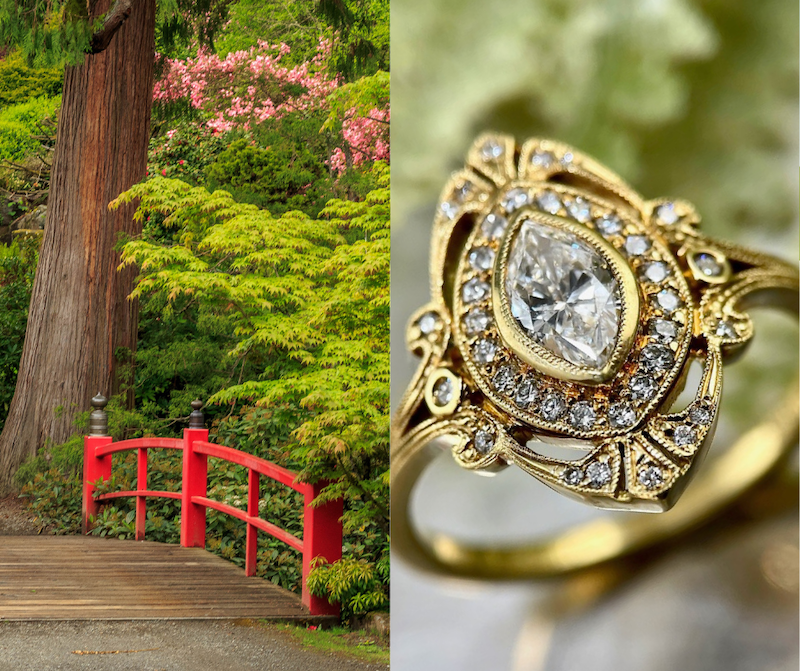 4. The Washington Park Arboretum
Explore the natural vegetation of the Pacific Northwest, including Washington State legendaries tall trees, and pick a picturesque and serene spot for a romantic proposal. Lush green winding trails run through the park and rhododendron gardens highlight the state's official flower.  There is also an authentic 3.5 acre Japanese Garden located within the Arboretum. However, to preserve the beauty and tranquility of the garden, drones, tripods and picnics are not allowed there. Get drinks or dinner after the proposal at numerous close by bars and restaurants in the Madison Park neightborhood, such as Belle Epicurean, Nishino's, or Harvest Vine wine bar. Since we are in a floral mood, we would love to see this Sholdt marquise ring with vintage nature inspired details on the hand of a proposee.

5. Pike's Place Market
Stage an iconic proposal photo in front of Pike's Place world famous sign or pose along the numerous view points along the market. The vista is very picturesque, you can see the Olympic Mountains across the water and Puget Sound, as well as Seattle's Ferris Wheel. This legendary food market showcases all the eclectic & fresh types of food Seattle is loved for. There are lots of places to grab food & drinks. Maximilien Restaurant is highly recommended for a proposal dinner. It's a white table-cloth French restaurant with stunning food and views. We love this unique emerald engagement ring with Sholdt's signature fern finish milgrain details, a perfect homage to Seattle's beauty and uniqueness.
All rings featured in this article by Sholdt