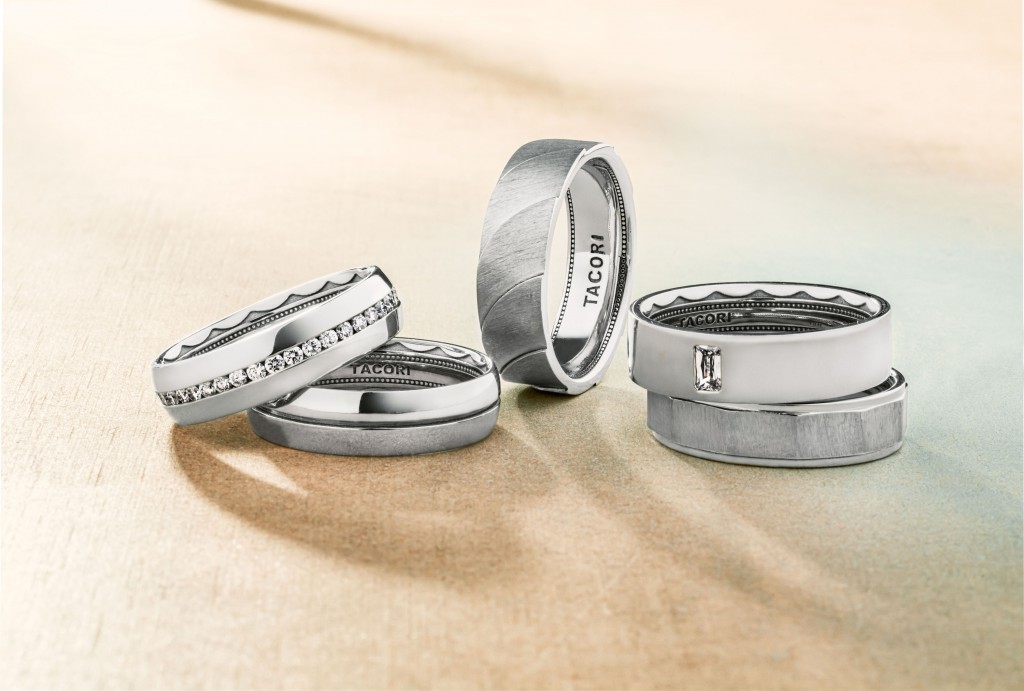 Brothers Brad and Matt Gross of H.L. Gross are fifth generation jewelers. H.L. Gross is a Garden City, NY destination jewelry store with an e-commerce site. They offer an amazing selection of men's wedding bands and pre-owned and new luxury watches, from leading brands such as Tacori and Rolex.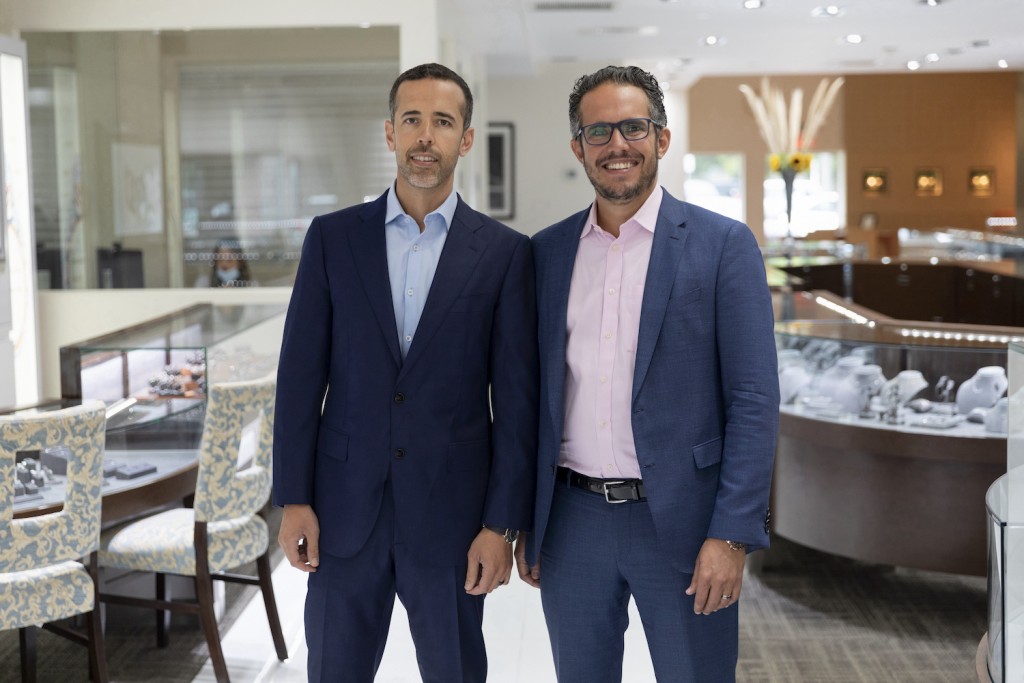 3 valuable tips to pick a men's wedding band style from the experts at H.L. Gross
LIFESTYLE
All metals will show wear and tear over time, so the best way to keep your band looking like new is to take it off before any hands on work or the gym. However, platinum and alternative metals such as tantalum do tend to show scratches more quickly, so we recommend white, yellow or rose gold. A high polish or satin finish both do a great job hiding scratches, and can always be polished as needed.
WIDTH & FIT
When shopping for a wedding band, the most important thing is to try on different widths and heights.  Consider if a wider or narrower band looks more proportionate on your hand, or if you love something that really stands out! Regarding the height, bands with a low profile are popular because they can be more comfortable and less noticeable between the fingers.
BAND STYLES TRENDING IN 2023 
Most of our best selling bands have a satin finish with a high polish detail. The contrast between the satin and high shine feels fresh yet timeless. Another popular look is a ring that combines gold with a gray or black alternative metal. See some examples in the opening picture for this article featuring Tacori bands and browse the HL Gross site for hundreds of other wedding band styles sold online and at the store.
ENGAGEMENT RINGS OR ENGAGEMENT WATCHES?
Watches are definitely still our number one engagement gift for future grooms. A Rolex is the most popular choice because so many models are distinct yet classic. A major milestone like an engagement warrants a gift that's timeless and can be enjoyed now and at your fiftieth wedding anniversary.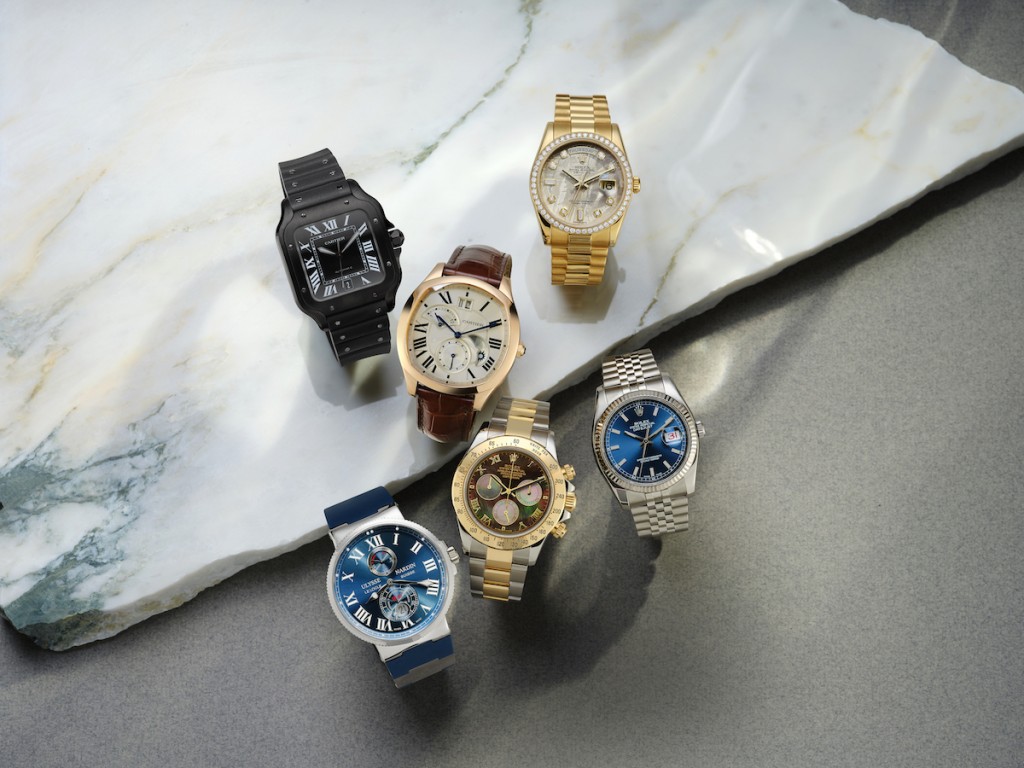 ---
Once you have the ring, here are some additional tips on wearing and cleaning your band during Summer provided by Jewelry Innovations.
Safety: Always remove your wedding ring before engaging in physical activity, whether on the job, exercising or just working around the house. This tip protects both you and your ring from injury.
Cleaning your wedding band: Despite your best efforts, over time your ring will need cleaning. Soap and water are usually your best option. Do not use an alcohol-based jewelry cleaner on inlays, fine metals and gemstones. Gently wash each piece of jewelry for at least 20 seconds and use a soft toothbrush to get into the crevices.
Gardening: While many of us can't wait to get the shed in order and start planting, be mindful of your wedding band. It can get dirty, scratched, dented or even lost. The best and easiest decision is to remove your ring, put it somewhere safe while you are working. Gardening gloves can help protect your ring.
Swimming: Playing in the pool or a nice relaxing hot tub session is one activity that people look forward to most once the weather gets warmer. Pools and hot tubs have harsh chemicals like chlorine that can damage your ring, particularly if it has an inlay. Normally it is best to just not wear it. You don't want to risk changing the appearance of your ring or losing it. Same tips go if you are planning a day at the beach.
Car Washing: Can't wait to get all the weather gunk off of your car? Grabbing a bucket of soapy water and getting your car nice and clean can be a relaxing spring activity. It is usually best to remove any jewelry during this activity. Wearing a ring while washing your car can damage the finish. You could scratch your car and ruin the paint.
These tips apply to most jewelry, especially precious metals such as gold and silver and even some alternative metals. If you have a Serinium® wedding band (Jewelry Innovations' proprietary metal), you can rest a little easier. Serinium is ultra hard, scratch resistant, and will not tarnish, oxidize or discolor, so you can enjoy your favorite summer activities worry free! (Pictured below, a ring from the Jewelry Innovations Western Heritage Collection™ in Serinium®, with crushed turquoise and antlers inlays).