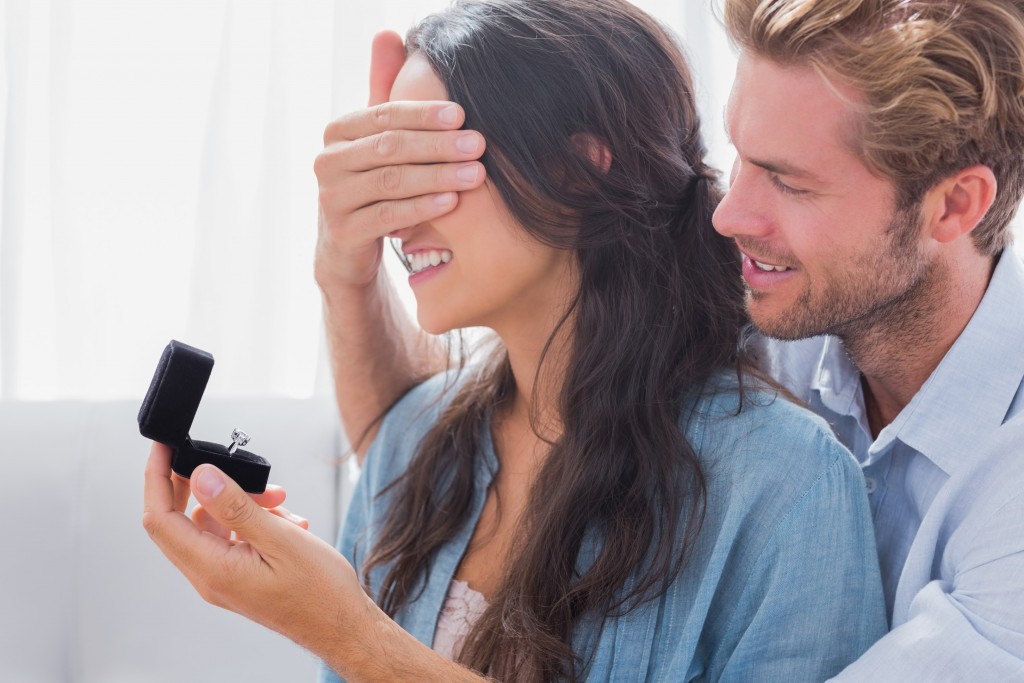 Congratulations on your engagement! The editorial board of Engagement 101 just wants to relay this piece of advice: Enjoy your engagement-moon, don't start wedding planning too soon.
You now own possibly the most expensive piece of jewelry you have ever own. It is a blessing, but it can get overwhelming. Dustin Lemick is the founder and CEO of BriteCo, an innovative insurance technology company that is transforming the retail jewelry insurance experience for the digital age. When not working or spending time with his family, he loves to research and collect vintage watches, so Dustin knows everything there is to know about keeping fine jewelry safe and pristine. Here are 5 great tips he shared with us to keep your "Precious" safe.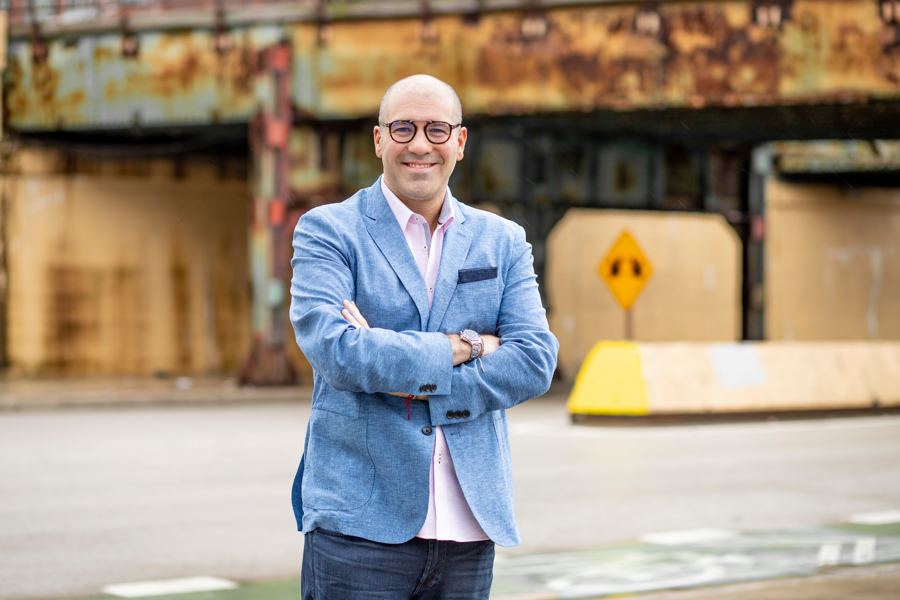 DON'T SHARE EVERYTHING ON SOCIAL MEDIA
One of the first things couples do once they're engaged is announce it on social media. Are there any security issues connected to doing so that they must keep in mind, especially if the ring is of significant value?
D. While it is common for couples to announce their engagement on social media and share pictures of their rings, it is important to utilize good security and privacy hygiene practices. Take security measures into consideration whenever posting anything on social media, since it is potentially public. Make sure all your settings are properly configured to ensure your social media account is secure and you can't become a target for someone searching the internet for their next prey. If you only have family and friends on your social media and your account is private I don't think there's anything too concerning regarding posting your engagement ring, but if you're someone who has a large following, such as an influencer, or you have an extremely expensive ring, I wouldn't recommend posting your ring since you never know who could be watching.
DON'T BE A NAIVE TRAVELER
Proposals often happen during couples getaways. Could they become a target for thieves? How can they keep themselves and the ring safe? 
D. If you're having a proposal on vacation the first thing you should do is obtain insurance for your ring before going. This should be done as soon as possible.Secondly, it is important to note that while on vacation, there is definitely potential for becoming a target so it is crucial to use good judgment, stay at safe locations, and consider alternative options such as placing the ring in a safe or using a mock version of the ring while away. Additionally, it is important to exercise caution when in areas that may not be entirely safe. In situations where concerns arise, it may be best to leave the ring or jewelry at home for extra safety.
DON'T LOSE YOUR RING
It is common to have to take wedding rings off for modern day activities. Where should you keep your rings at home and on the go? 
D. One of the issues with constantly taking the ring off and putting it in different locations is that it increases the likelihood of losing it so I highly recommend alway keeping the ring in the same spot. To ensure safety I suggest getting a safe to store your valuables, even if it is small and not bolted to the ground it's better than nothing. If a safe is not available,you could choose one secure spot in the house and consistently keep valuables, including the ring, in that spot. Additionally,I advise limiting the amount of times you take your ring on and off, as it is common for people to lose their rings while washing their hands, especially with the drain right there, or performing other daily activities. If you're leaving the house to go to the gym or some other activity and you think you might want to take off your ring it is better to leave them at home in a safe or secure location.
DON'T STOP SEEING YOUR  TRUSTED JEWELER
A responsible engagement ring owner needs to know that proper cleaning and maintenance are key. Any tips on the safest way to clean one's ring at home? How often should you bring it back to your jeweler for a professional cleaning, and to check if any stones are getting loose?
Regular cleaning and maintenance can help ensure that the jewelry looks its best and the best way to do that is to take your jewelry to a licensed jeweler for a professional cleaning and maintenance checkup.It's recommended to have your ring checked by a professional at least once every four months, or at a minimum of once a year. Some people may choose to have their jewelry checked and cleaned more frequently, such as twice a year. If you're looking to do some cleaning at home it's still safe to clean the ring using a mixture of hot water, regular dish soap, and a soft toothbrush. Be extra cautious and keep the ring secure while cleaning it. If you're cleaning it above a sink take extra steps to avoid dropping the ring down the sink, such as plugging the drain. 
DON'T GET RING INSURANCE TOO LATE
When should you purchase ring insurance? 
It's strongly recommended to obtain ring insurance immediately after purchasing the ring. The longer one goes without insurance, while in possession of the ring, the greater the risk of loss or damage. BriteCo's process for insuring jewelry is incredibly quick and easy so there's no reason why you should wait.
Briteco was just named the "Best Overall Ring Insurance" by Bride's Magazine. What do you do better than your competition?
When considering options for ring insurance, it is important to consider the policy's coverage and pricing. Our coverage is considered to be among the best in the industry and includes protection for mysterious disappearance, loss, theft, and damage. Additionally, our preventative maintenance plan covers issues such as broken prongs or clasps. Regarding costs, the pricing for our policy is affordable, typically ranging from 0.5% to 1.5% depending on certain underwriting criteria such as location.Furthermore, we pride ourselves on providing exceptional customer service. Our reviews are overwhelmingly positive and our Net Promoter Score (NPS) is exceptionally high, with a score of over 70. Not only is the product and coverage of our policy strong, but our customer service is exceptional and our customers are treated like family.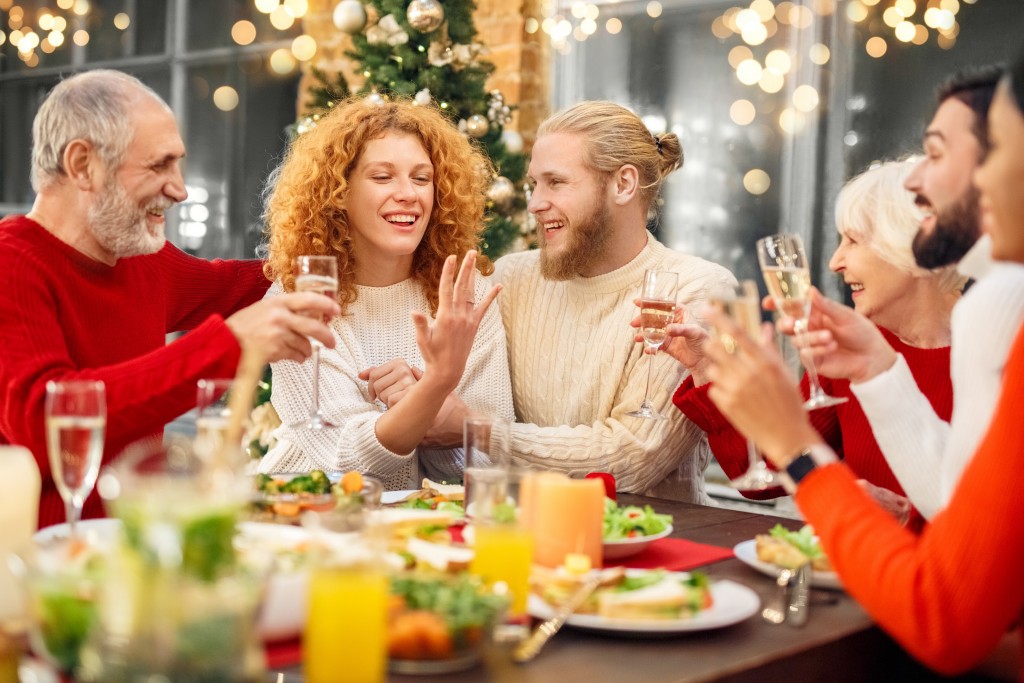 Images courtesy of Briteco, this is an editorial piece sponsored by Briteco.