In collaboration with Platinum Jewelry
Engagement Season is about to start, so we wanted to highlight some of the top new trends in platinum jewelry design. Platinum is the preferred metal for wedding ring settings because of its value and properties. Its purity, whiteness and strength make it the absolute best metal for a ring you are about to wear everyday for the rest of your life. Platinum fashion jewelry can be a lot of fun too and (contrary to urban legend) you don't have to break the bank. You could treat yourself this holiday season with an affordable platinum piece, or add it to your wish list. Here are 7 platinum jewels encompassing the latest trends to consider for your personal jewelry, your engagement rings and on your wedding day.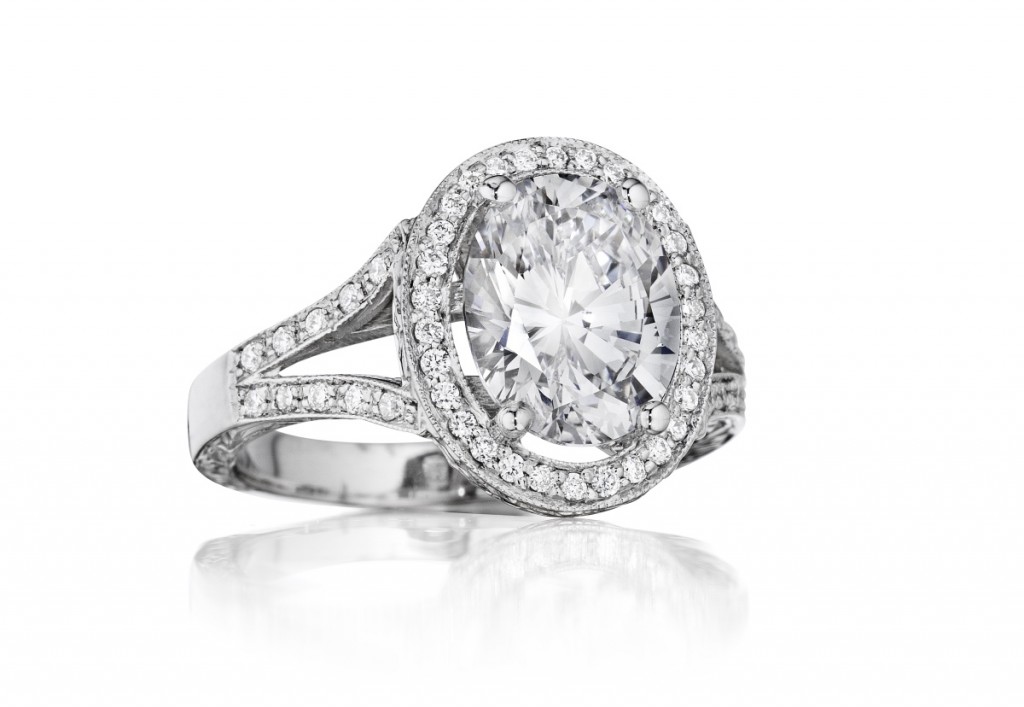 Oval diamond centers are still very popular this season. We appreciate the timelessness of simple solitaires… Yet, it has been exciting to see more elaborate settings pop with contemporary and vintage vibes. The ring pictured above by Penny Preville is  mixing  these current trends well with milgrain etchings and a very "Now" split shank.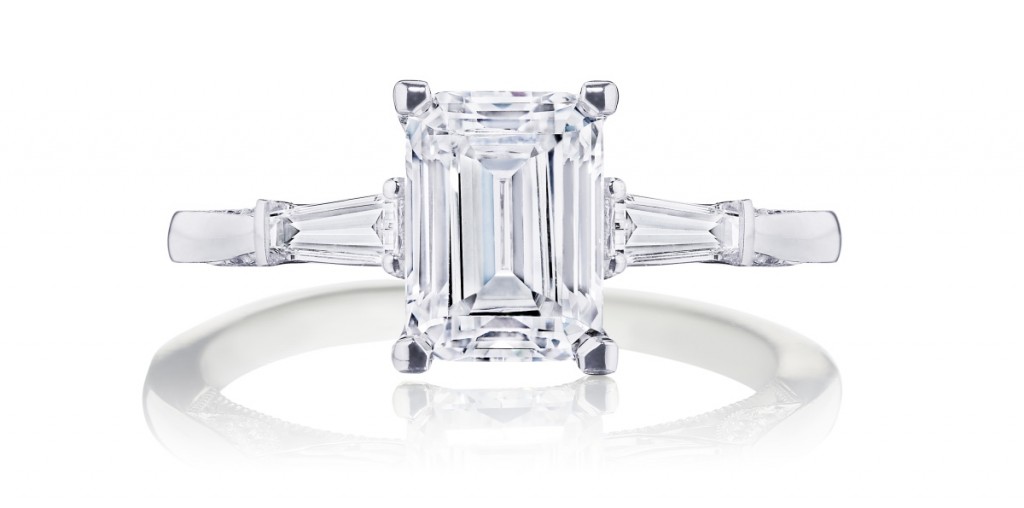 Art Deco geometrical lines have inspired many new ring designs this year. Such settings often include diamond baguettes and/or emerald cut diamond centers. We love this new emerald cut diamond ring by Tacori with tapered baguettes. Needless to say, step-cut diamond facets always look best set in platinum.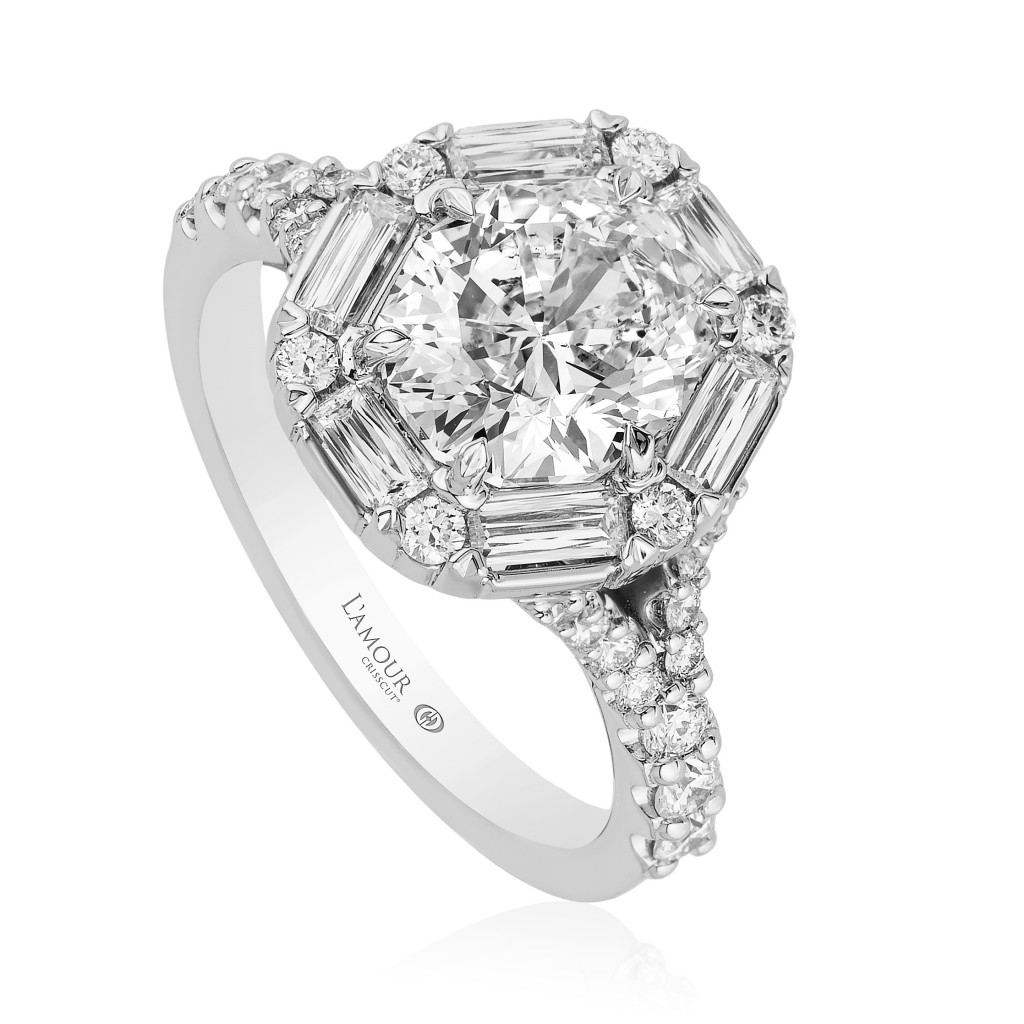 This year, we have seen designers create settings mixing shapes and stones that  lead to optical illusions. For instance, check out this  new ring by Christopher Designs. What is the shape of the center diamond? You have to look close to find out.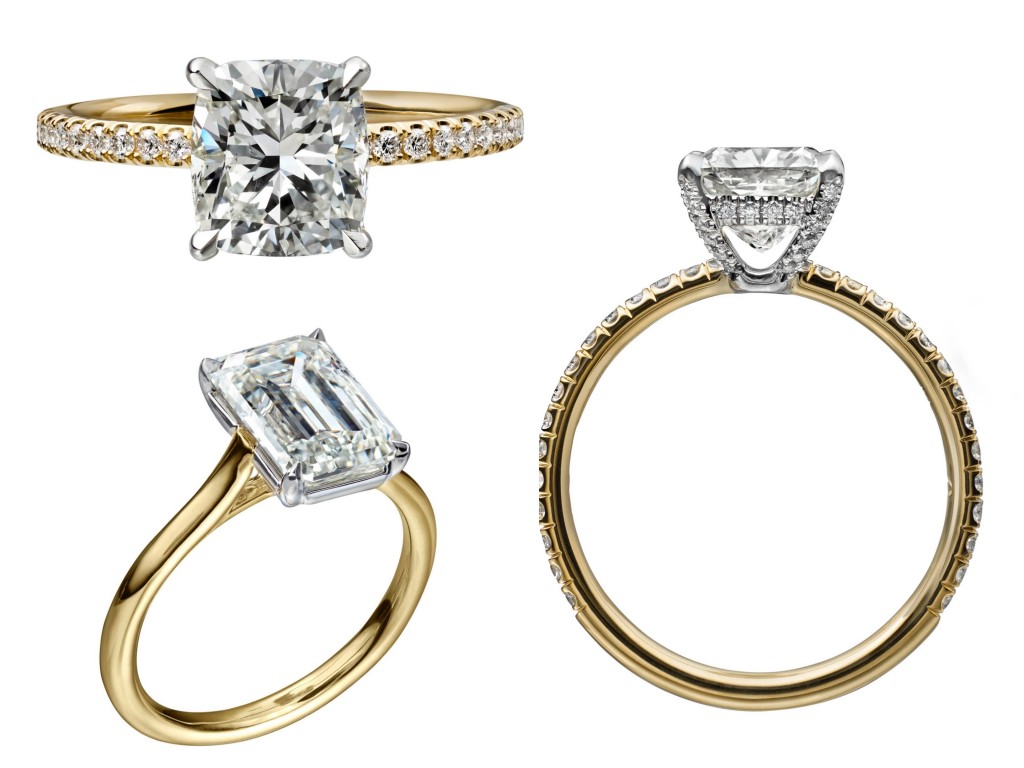 For our yellow or rose gold fans out there, never skip on a platinum crown. You can still get the overall look/color you like but your center stone has to be highly secured with a platinum crown. A platinum crown also insures that your diamond or gemstone looks the closest to its natural color, rather than warmer or duller. We were so happy to see that many of the brides and grooms following Engagement 101 insisted on a platinum crown when purchasing their ring. Here are 3 stunning yellow gold engagement rings with platinum crowns available at Material Good.
Stackable bands are a trend that will never go away. These modern twin platinum bands by Michael Bondanza look so cool together and could work with any engagement ring design. They are each priced at $1,630. We just love mixing colors in a ring stack.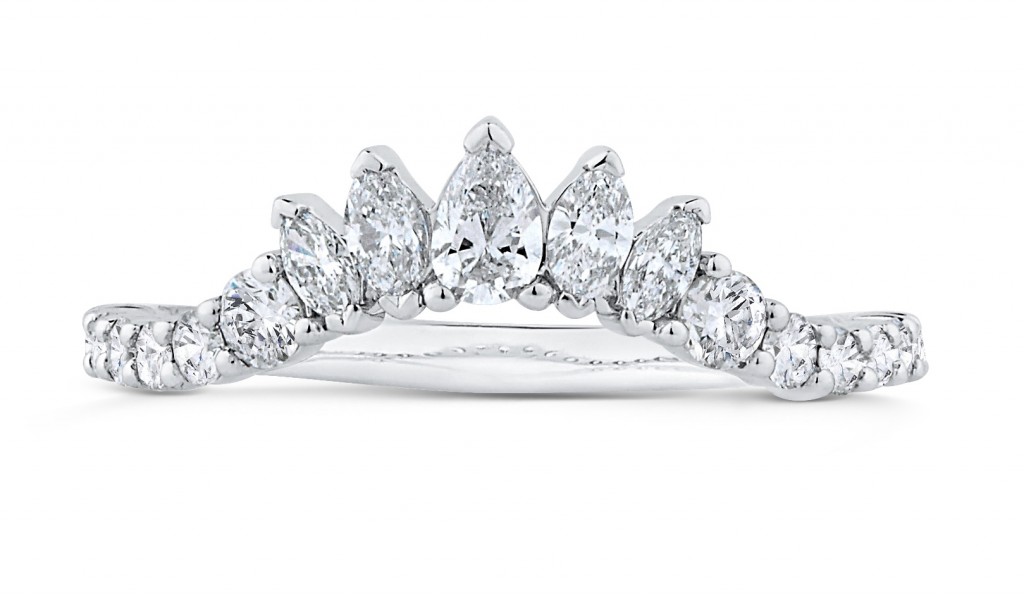 A platinum curved wedding band is a great way to upgrade the look of your engagement ring, which is why they have become so popular this year. This band from the Bella Ponte Collection is so regal, it looks like a tiara. We love the stunning 5 pear-shaped diamonds. It is sold exclusively at Ben Bridge stores.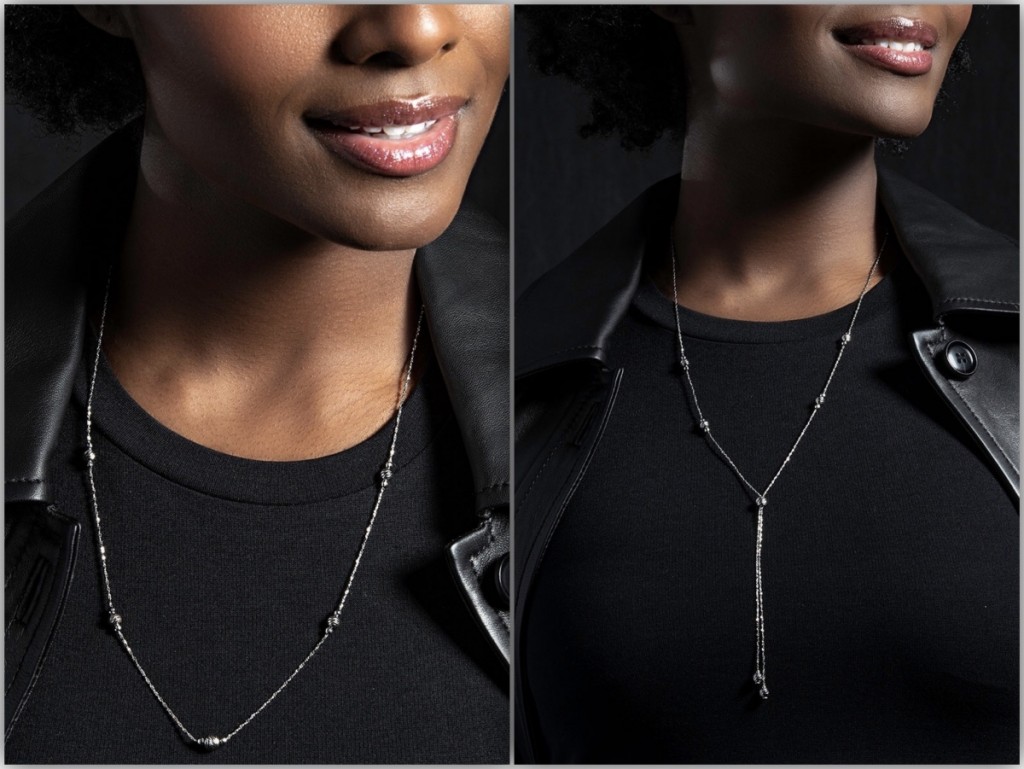 We fell in love with the Platinum Born collection as soon as it launched! Each piece sparkles and shines like hundreds of diamonds, yet they include none.  They are just made of beautiful platinum. One of our favorite pieces is this necklace.  We believe every woman should own it. It is so versatile and can be worn as a Y necklace. You can wear it everyday, day to night, casually or for a special occasion. It is only $1,350.
For more platinum jewelry options, browse platinumJewelry.com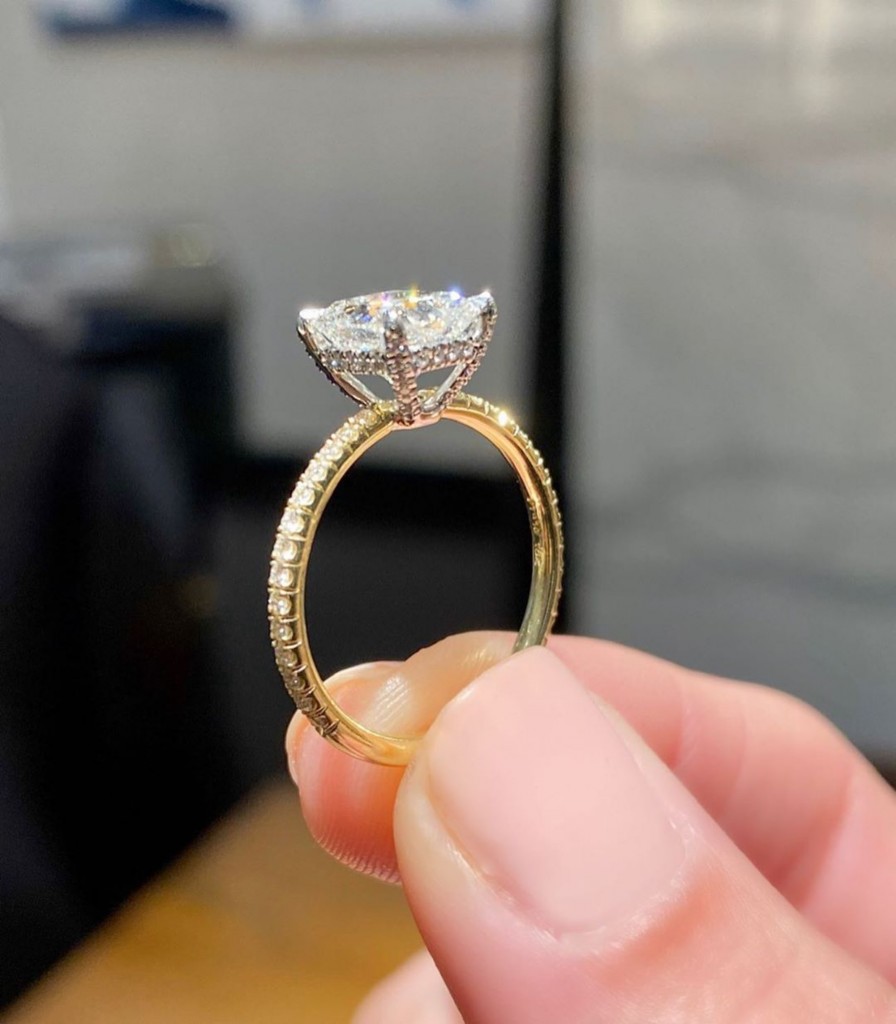 Ring close up by Material Good