We follow Brax Jewelers in Instagram and have been very impressed by some of the video features published and produced by its owner, Amy Astaraee. Brax Jewelers is a jewelry store in Newport Beach, California. They sell some of the best bridal  and fashion designer brands and also create one of a kind custom pieces. Thanks Amy for taking time in your busy schedule to answer our questions.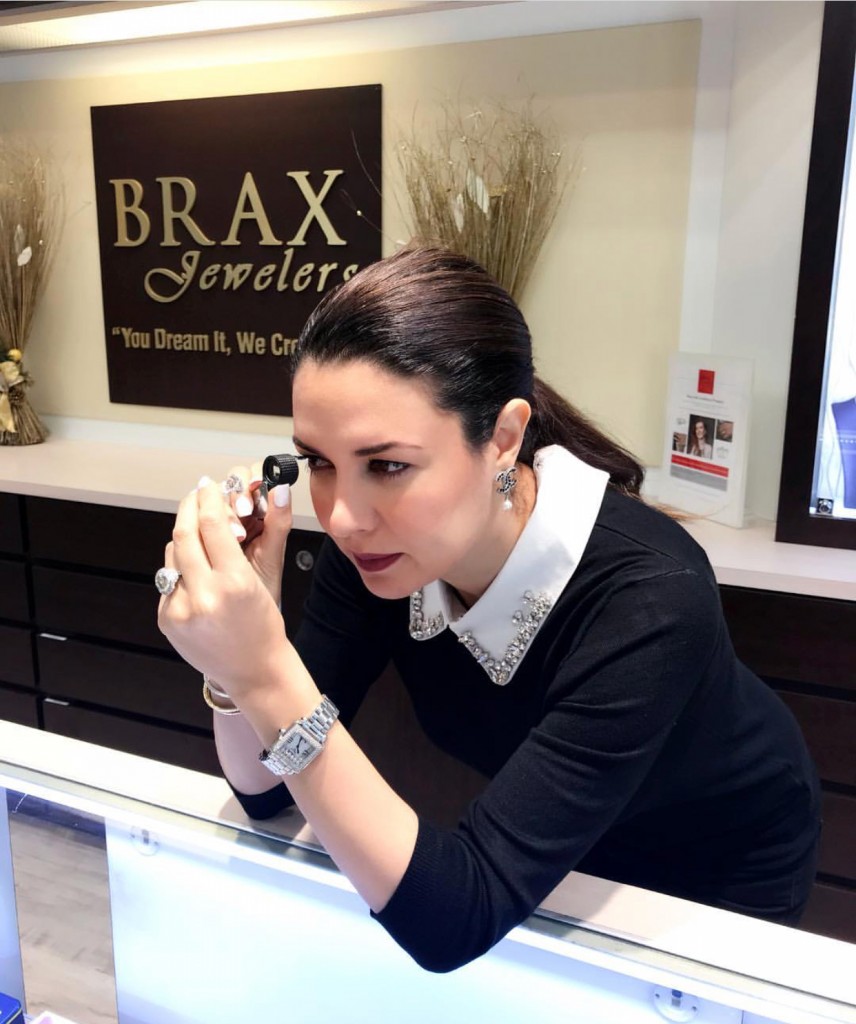 How would you describe yourself in three words and why?
I consider myself to be kind, motivated, and a dreamer. Ever since I was a kid I've always dreamed big- I set goals for my dreams and always believed I could achieve them no matter what. My "never give up" mentality directly translates into how motivated I am. Even if everything goes wrong, I still find a way to get back on track and follow my dreams. I choose to learn from my mistakes and use the things I've learned to work even harder. Working hard for my business has made me so happy, and I wouldn't be where I am today without my love for helping others. Being kind is a big part of who I am- just to be able to help others and make them happy while showing them kindness and genuine compassion is such an amazing feeling. It's also my #1 rule when it comes to teaching my kids: "you should have kindness not only for others, but for yourself."
What is your typical day?
I start my day by getting my kids ready for school and dropping them off. After that, 2-3 times a week, I try to make it to the gym and exercise for one hour before I come into work. If I don't go to the gym, I try to schedule early morning appointments before I start my work day to take care of anything non-work related. I typically start the work part of my day by getting my green tea from Starbucks before spending some time with my employees talking about different ideas and new things we are doing for the business. Most of my day is spent in my office, usually working on new marketing ideas, my next event, or speaking with clients on the phone. If I have any special customers, or someone who specifically wants to meet with me I'll help them throughout the day.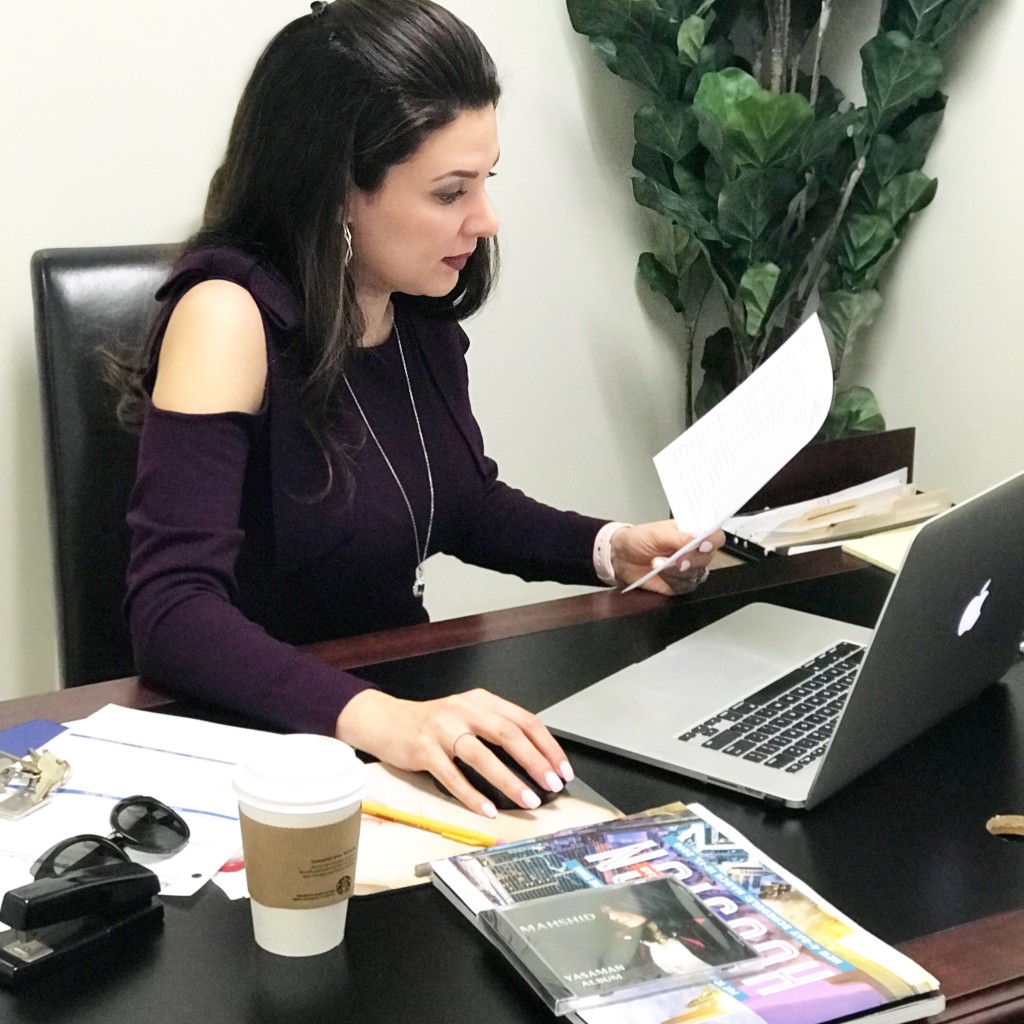 You are a woman business owner. Tell us if you feel like the fact that you are a woman has an impact on your business ?
Yes definitely- because I am a woman who has appreciated fine jewelry throughout my life, I have acquired the taste to pick the right pieces for my store. I'll feel it and try it, and usually when I'm shopping if it's something that I think I would wear, I'll pick it for the store. I feel as if with being a woman comes the taste and style other women are interested in that male jewelers aren't as aware of. When it comes to helping the customer decide on a ring or designing the piece, just by being a woman I believe gives me a better understanding of what women want. I'm also a big believer of women empowerment and supporting other women, so throughout the years of my business I felt like part of the reason I was able to become successful was gaining the support from other women who also felt strongly about empowering the other women around them.
What do you do on the weekends/off time?
I spend all my time with my kids on the weekends. Since I spend a lot of time at my business, when I'm off, I don't want to do anything other than devote my time to them so I can make up for the time spent away from them.
What are some fun habits you have? What are some fun facts about you?
I've had a love and passion for painting since I was a little kid, so occasionally I do oil painting on canvas. I used to paint a lot more before starting my business and having kids, but if I find any free time that's what I love to do. I also love going to the gym as much as I can to get in a good workout and sometimes to swim. If I'm in the mood, I'll play a few of my favorite songs on the piano just for fun. Being in business for almost 15 years now, one of my new hobbies is marketing. Whether it be through social media or just general marketing for my business. It doesn't feel like work for me and has become more of a habit since I love coming up with new ideas to better my business.
What are three essentials you always have with you?
My watch, my bottled water, and my lipstick.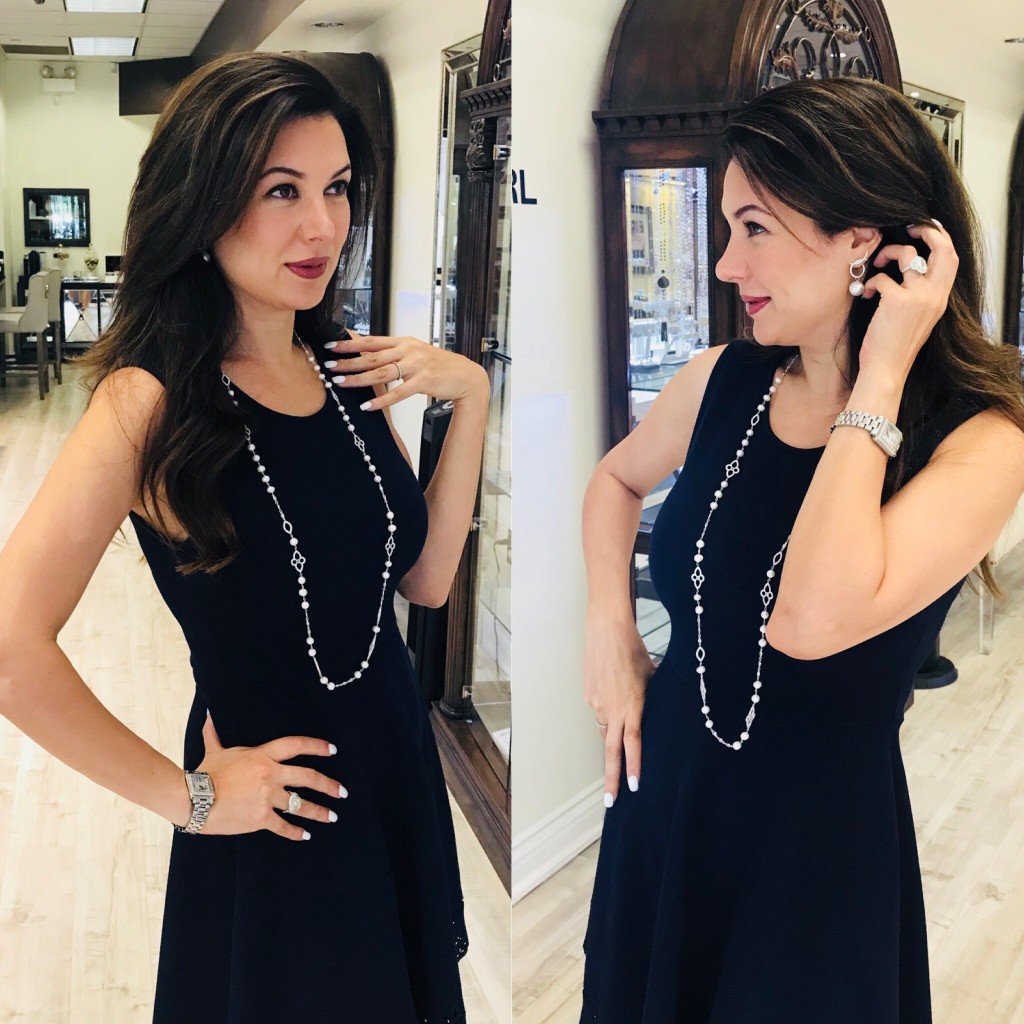 What are some of your favorite fashion and jewelry pieces to wear?
My favorite fashion pieces of jewelry are my hoops, both diamond and gold, and my stackable diamond bracelets which I sometimes stack with a beaded, gold bracelet for an extra added accessory. I wear my engagement ring on my left hand and my original wedding band on my right hand all the time. When it comes to fashion I'd consider my style to be classy. I like to follow the trends to a certain extent while also adding my own touch to every look.
Time to plan a trip to Brax Jewelers if you are in California to meet Amy and her team. Make sure to follow them on Instagram.