If you follow the Clear Cut on Instagram, you are familiar with one of its owners, Olivia Landau. Her Wednesdays' AMA Insta story sessions have become legendary across the inter-webs. She can answer all questions engagement ring and diamond related, her outgoing personality and energy stand out. She makes you feel like you are talking to a very savvy friend when sometimes talking to an "expert" can be intimidating.
I met Olivia and Kyle at the first Jewelry Independent  Summit last year. Kyle Simon is the co-owner of the Clear Cut and now Olivia's fiancé (read their lovely proposal story, it's awesome).  Their company is growing extremely fast and they are becoming the jewelry industry's new power couple.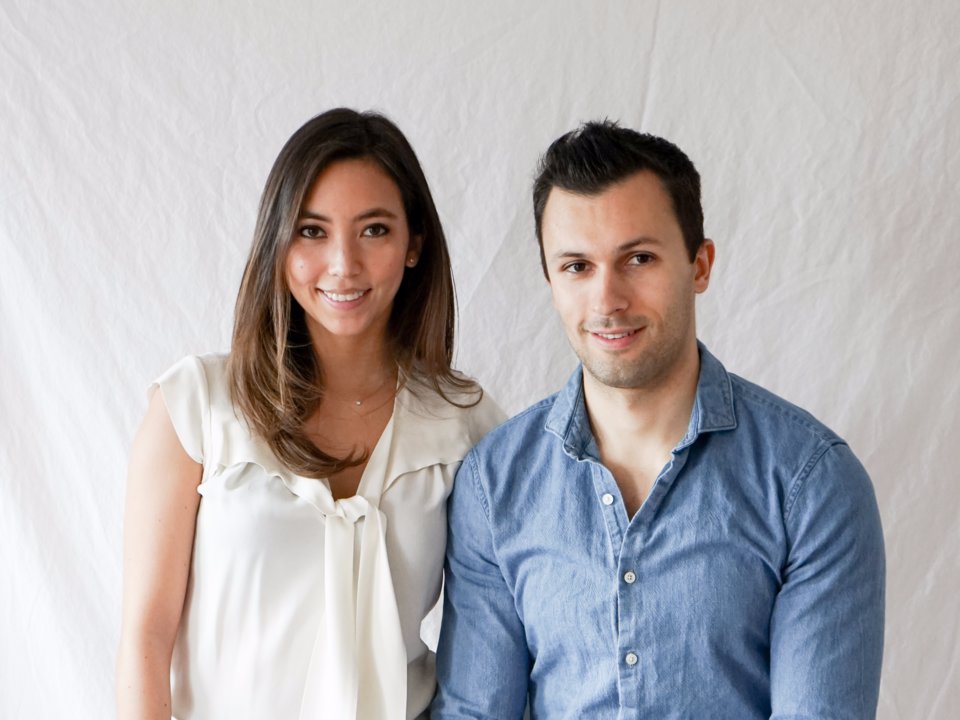 I interviewed Olivia recently and asked her to go over her process while making a custom piece as well as tell me how she made working with her soulmate work.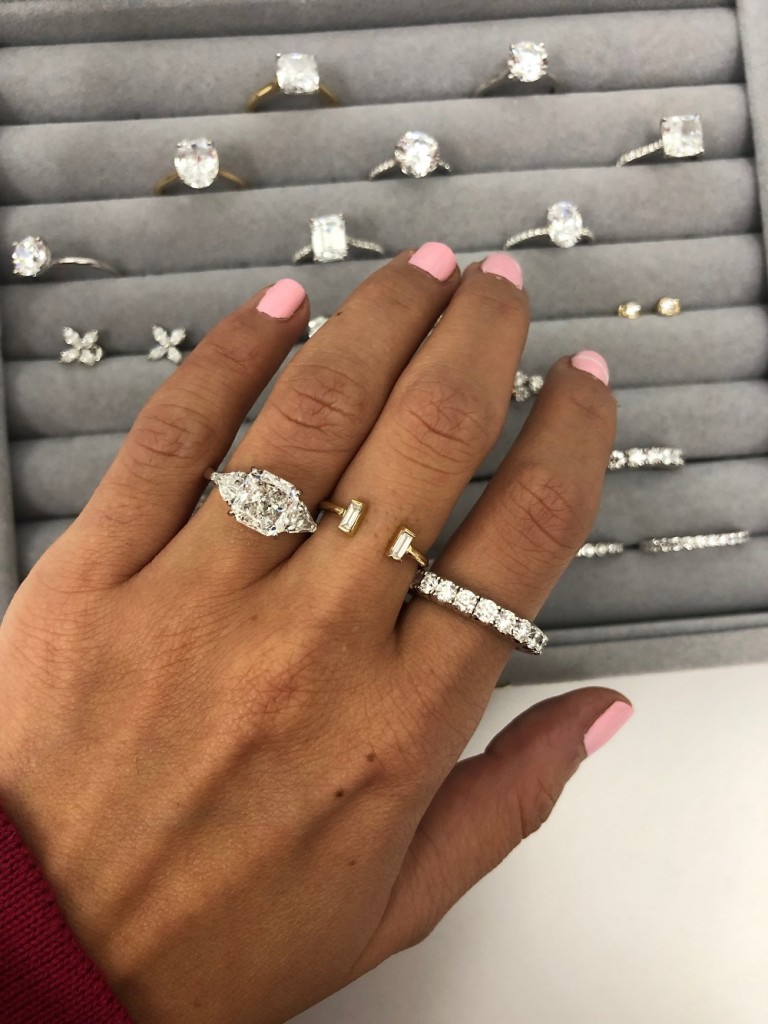 "Working with Kyle is amazing because we get to build our dream together ! We have very different and complimentary skill sets so we are never stepping on each others toes. We also have a ton of respect for each other which I think is crucial for any partnership."
One of Olivia's favorite custom piece that they recently created was for Harry and  Diana. Harry reached out to Olivia wanting to propose in a month and to surprise Diana on her birthday. While typically their pieces take a month to create and they personally curate a selection for the couple to decide on together, they only had a couple weeks to design and make the ring as well as no sense of her preferences!
Diana had never thought about what type of ring she wanted so we had to figure out a way to get her into our office. She ended up coming in with her friend under the idea that she was helping her pick out an item from our collection. To make everything more stressful, they only had a 30-minute window to make sure they showed her a variety of diamonds in a variety of preferences. While she tried to narrow our selection down, she kept going back and forth between a radiant and a cushion cut.
"She wanted a classic look that spread nicely on her finger so we decided on shield side stones to create a unique still a classic look. With the radiant cut, the cut corners gave it a modern feel that she was aiming for and the side stones elevated it to a unique ring unlike any other. The ring itself truly reflects her personality as it is timeless and classic with unique sophistication."
Ultimately, Harry had to come in the next day and he settled on a square radiant with shield side stones. At this point, they were running out of time before her party so they rushed to make the ring and get it to him in time. This type of custom platinum 3 stone ring setting usually takes a little over a month to create but we only had a few days! The Clear Cut team worked tirelessly to make sure the ring was completed on time and Harry was able to propose on her birthday in front of the dorm where they met in college 9 years earlier. Diana was so thrilled with the radiant and absolutely loves her ring. This will always be one of Olivia's favorite stories since it was a total whirlwind but such a fun and thoughtful surprise!
Head over to The Clear Cut to learn more and browse beautiful diamond jewelry.