Vegas jewelry week is coming up, I can't wait to see the new Sholdt 1935 collection live. It is an homage to the old days of this fourth generation company and absolutely spectacular. I recently had a quick chat with Kalee Sholdt, the first woman ever in charge of this iconic Seattle jewelry brand. We talked about the inspiration behind the collection and her favorite pieces.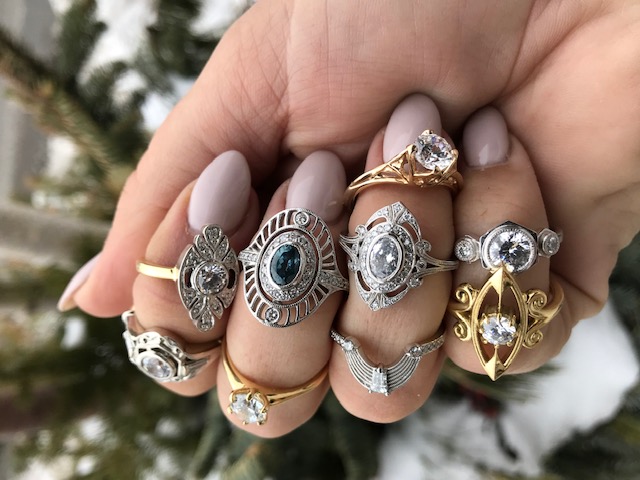 Why did you decide to create a new collection around old Sholdt styles this year?
This is a big year for me! As of August I will have the business paid off from my dad and my uncle. First female Sholdt owner! As of December, we will going into 85 years in business so I thought that it would be the perfect opportunity to honor my family business and where it came from.
How hard was it to pick favorites and how did you do that?
I picked them from a very old handmade book that's been at the shop since I can remember. The sketch book is from the mid 40's. In the archive there were probably 25 rings along with some crazy brooches & necklaces. Selecting my favorites wasn't too hard at all. I typically don't like halos but my two favorites both have halos!
Did you make any alterations or did you just remake them as they were?
I did make some alternations to some of them. It is so important that I keep the Sholdt look to any new line that I create. So, we added our signature "fern finish" to a few of them (which is multiple rows of milgrain), made sure that each piece has our classic "Sholdt shank" and we added some bezel. We love bezels!!!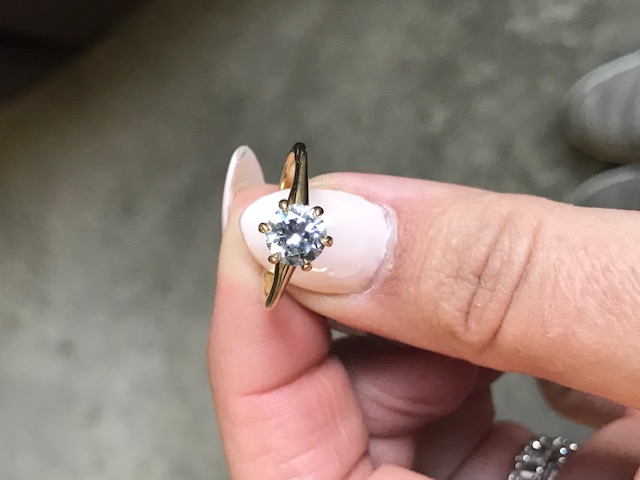 Can you highlight 2 of your favorite styles and why?
My two favorites from this new collection are polar opposites. One is a classic 6-prong solitaire (style#R685). It sits incredibly low but a straight wedding band can still fit flush next to it. The other (R690-D) is a oval halo ring with accent diamonds and our signature fern finish. This piece became an automatic best seller! It sits very low to the hand and has a big look!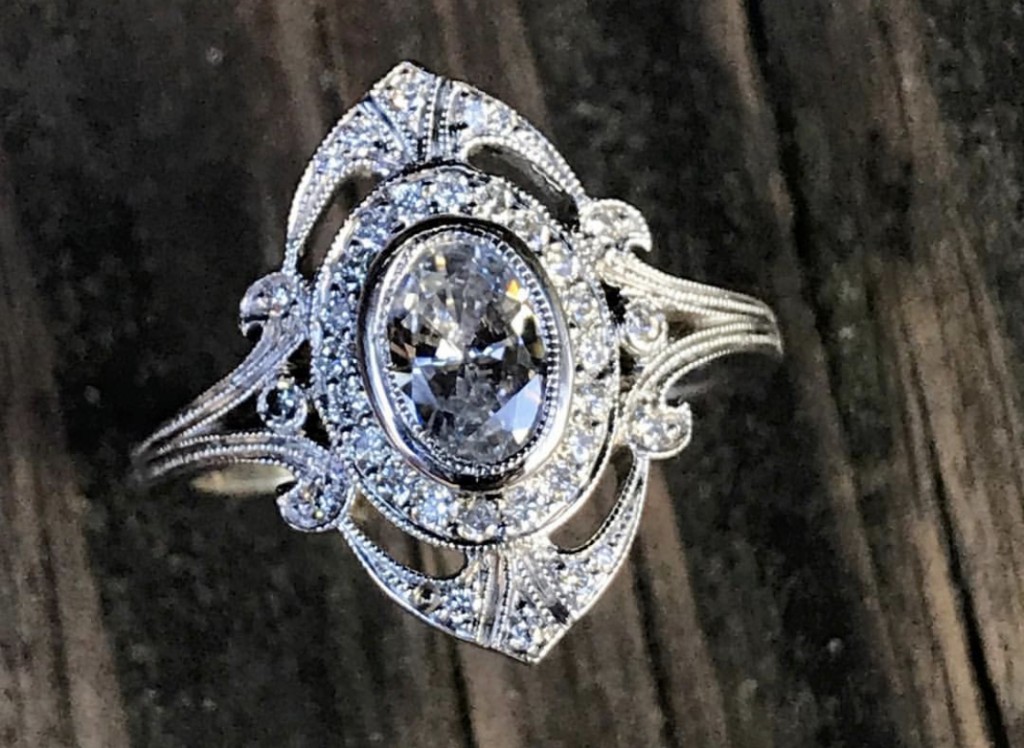 What is the price point? Depending on the metal, they range from about $800-$3,800 (without the main center stone).
You can find Sholdt rings in the best jewelry stores across the US.