After my end of the year forecast, I usually wait until the June Vegas Jewelry Week to confirm the engagement ring trends we will see next Proposal Season. This year, I had the opportunity to be  one of the official influencer partner of The Centurion Show in Scottsdale and to also attend the AGTA Gemfair in Tuscon. Designers present to jewelry stores their newest creations in the desert, which is a great backdrop to see gemstones jewelry. After my week in Arizona, I have become convinced that if you want a really unique engagement ring, color is the way to go. There are so many interesting paths you can follow. So many gemstones which come in an array of colors, nuances and price points. Here are just a few ideas…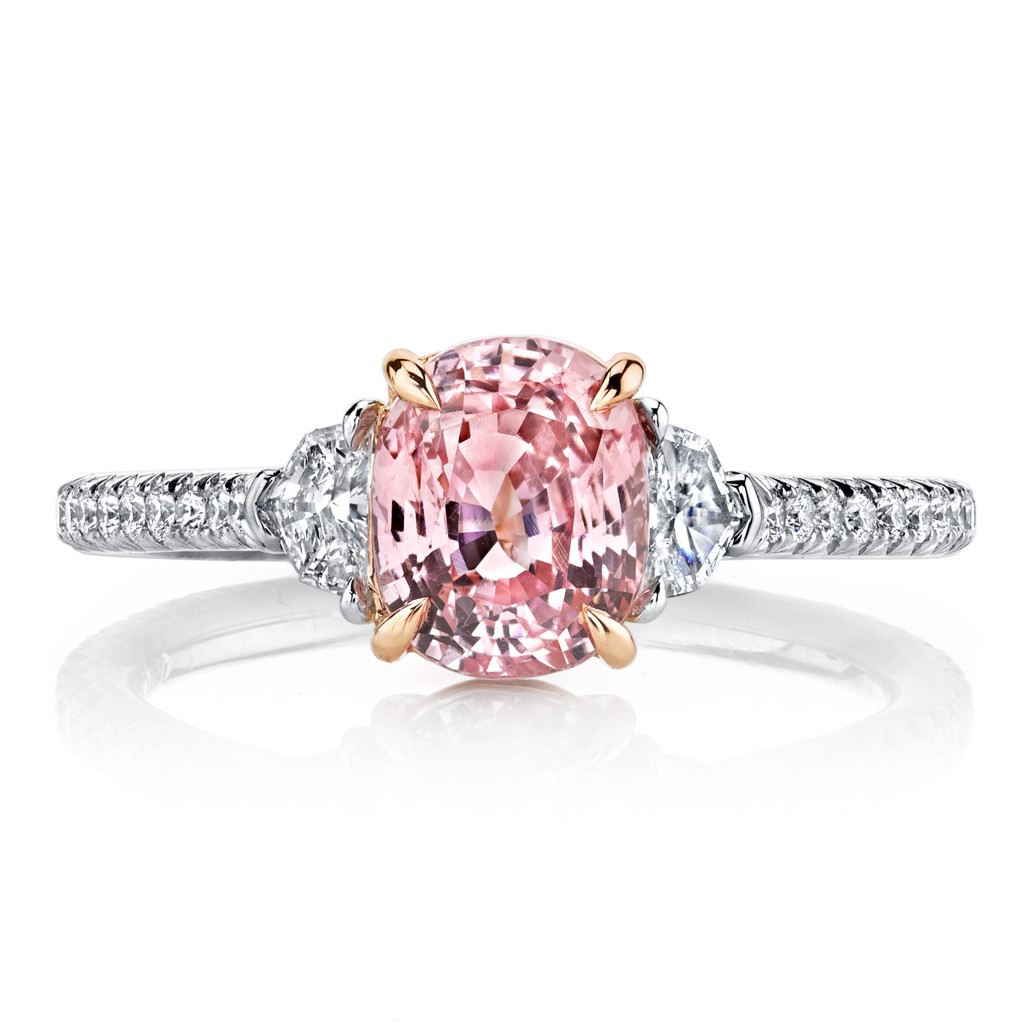 Princess Eugenie, a grand daughter of the Queen of England, just got engaged with a Padparascha sapphire ring. This peach pink gemstone is rare and expensive. Though Pads (that's their nickname in the biz)  look similar to morganites, keep in mind that sapphires are harder on the Mohs scale (9) and can handle everyday wear and tear. Also the rarer the stone, the higher the value to buy and sell. I love this rare soft pink Padparascha center surrounded with two epaulet cut diamonds  by Omi Prive. It is set in Platinum. The Centurion Show Preview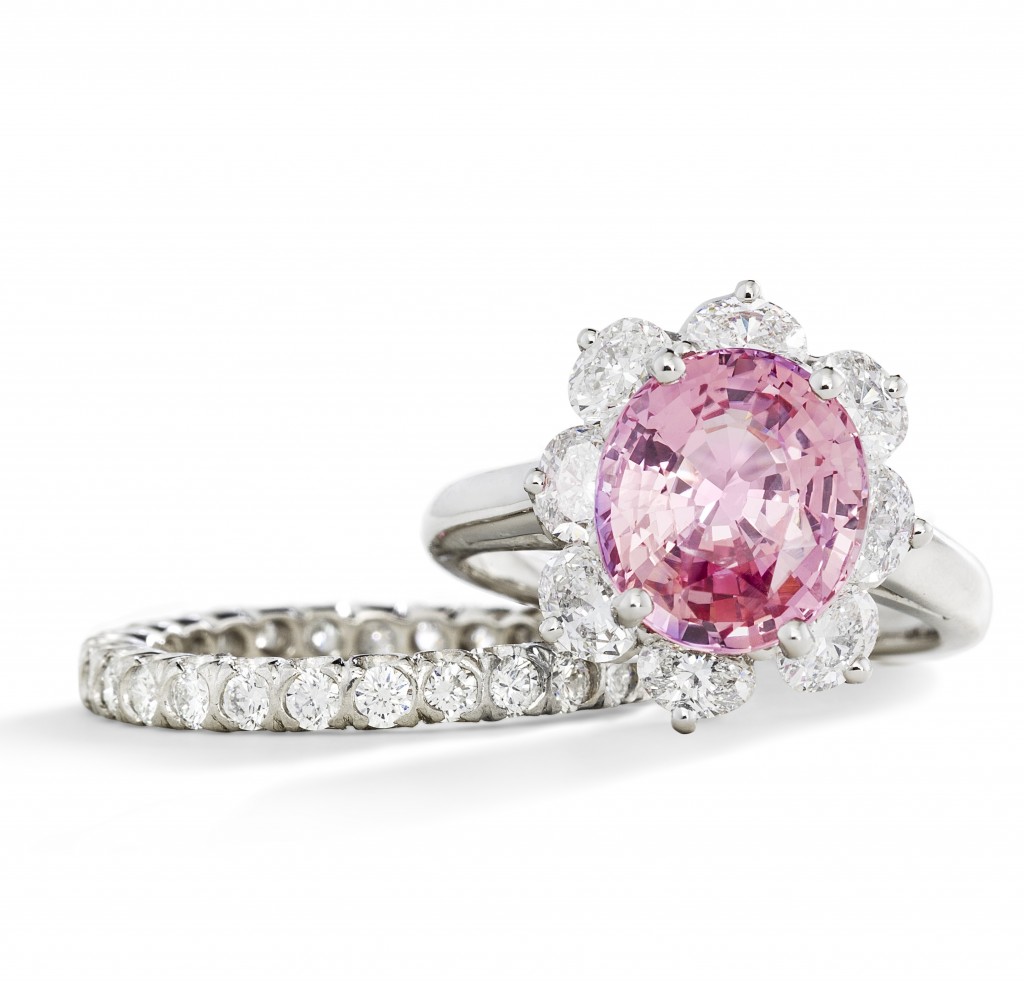 The above Oscar Heyman  Padparadscha sapphire and diamonds platinum engagement ring is closer in design to the one that Princess Eugenie is wearing. Her center stone is estimated to be around 3 carats, this one is 5.01. The Centurion Preview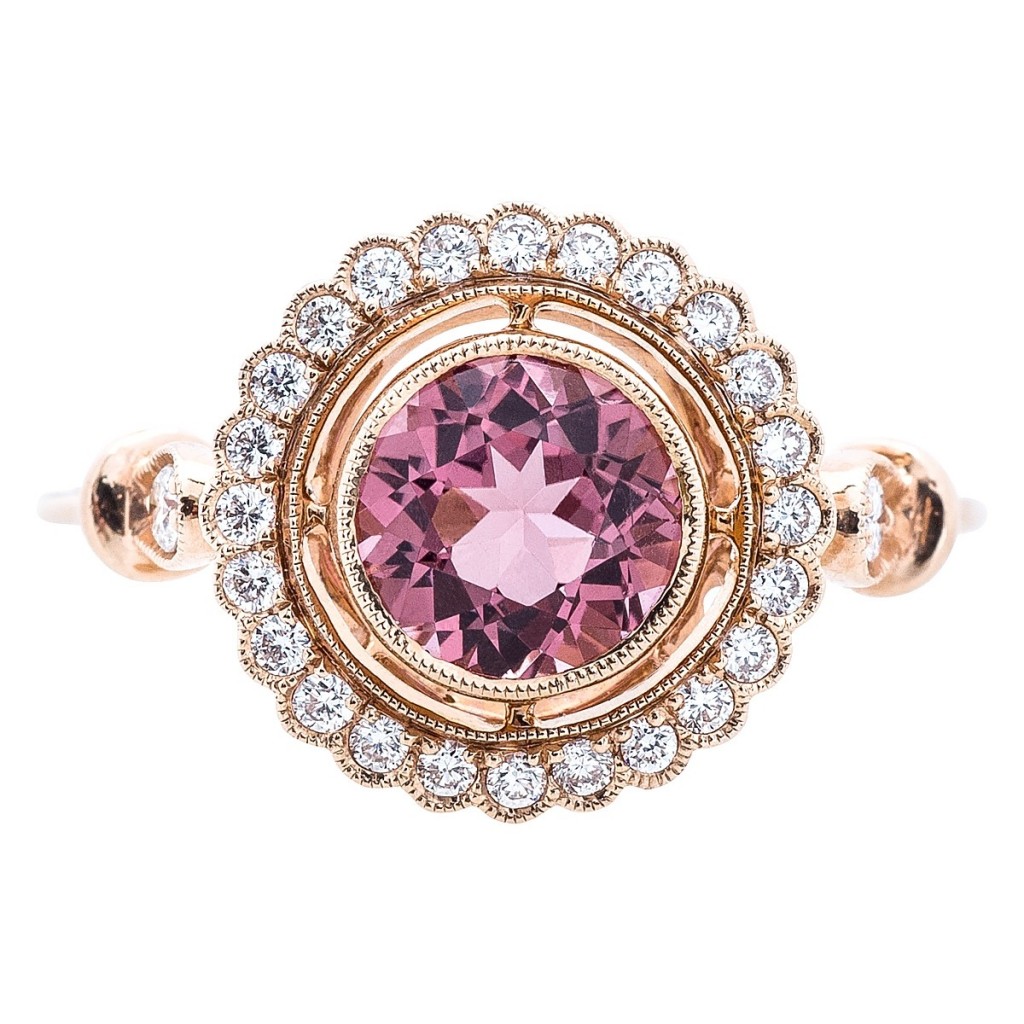 Tourmalines come in many colors from green to pink. They are  soft compared to diamonds… yet affordable, hence easily replaceable and a worthy option if you were born in October.  This gorgeous vintage style rose gold setting by Beverley K really enhances the beauty of the dusty rose tourmaline center. The Centurion Preview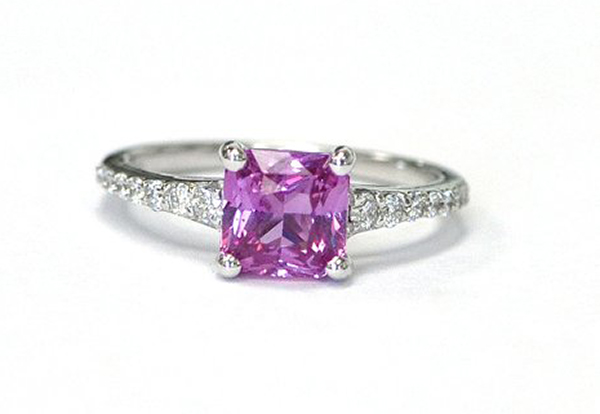 One more option if pink is your color. This lovely  John Buechner  platinum and diamond setting is the perfect set up to adorn a mesmerizing pink sapphire cushion center. This designer collection of engagement rings also includes yellow and blue sapphire options. AGTA GemFair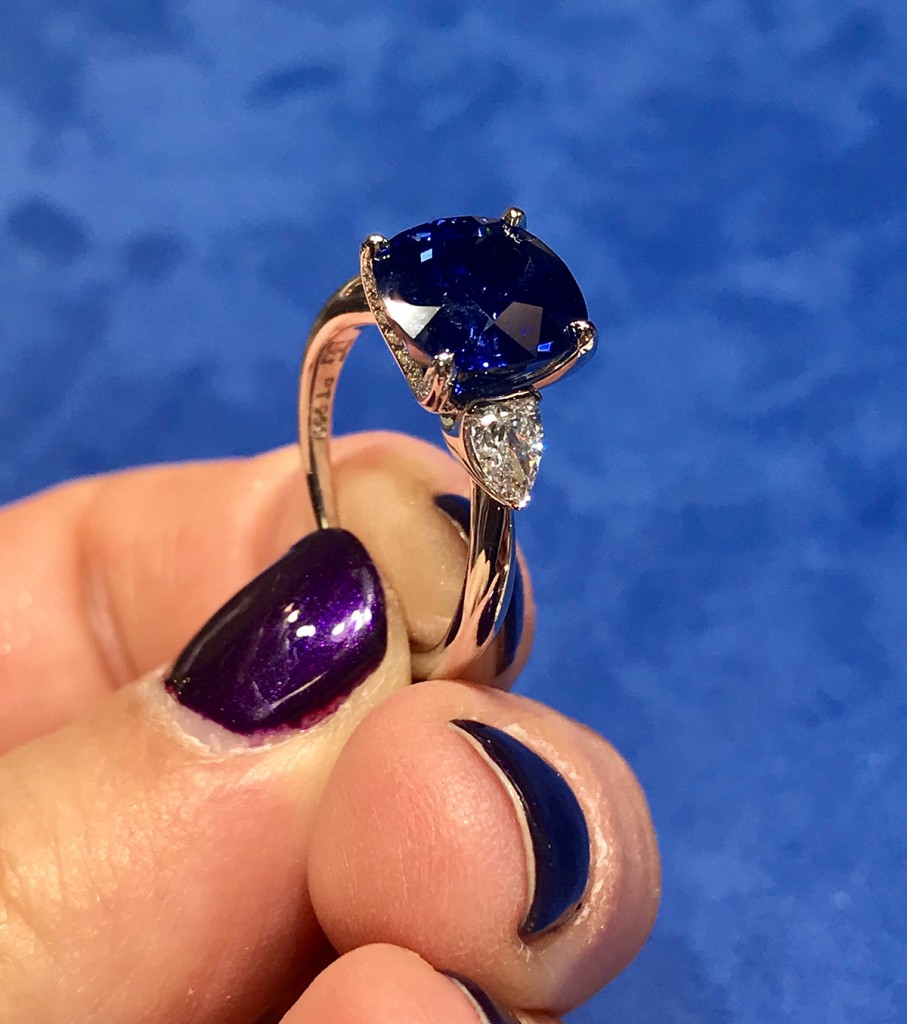 I am not a fan of the Lady Diana sapphire engagement ring trend. The setting is a little dated for a younger woman. I also usually like light blue sapphires.  Yet, the deep blue sapphire  of this David Gross engagement ring and its platinum setting with side pear diamonds is just divine. It ended up being my favorite colored gemstones ring from both shows. AGTA GemFair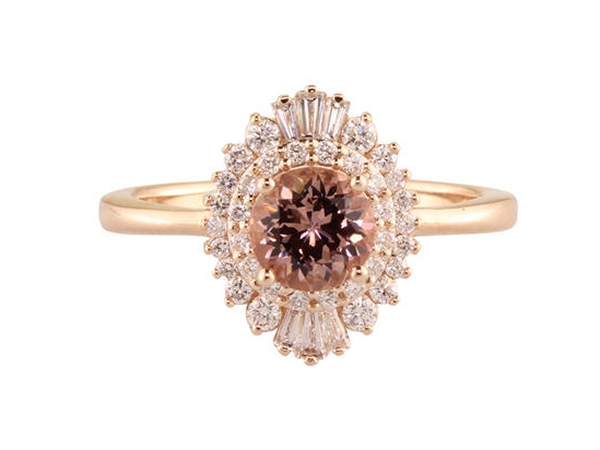 Parle Gems , a company based in Idaho, specializes in gemstones jewelry and just launched an exclusive jewelry line featuring a rare garnet from the Mahenge region of Tanzania, the Lotus Garnet. Its hue is a dark dusty rose and looks lovely in a vintage style setting. AGTA GemFair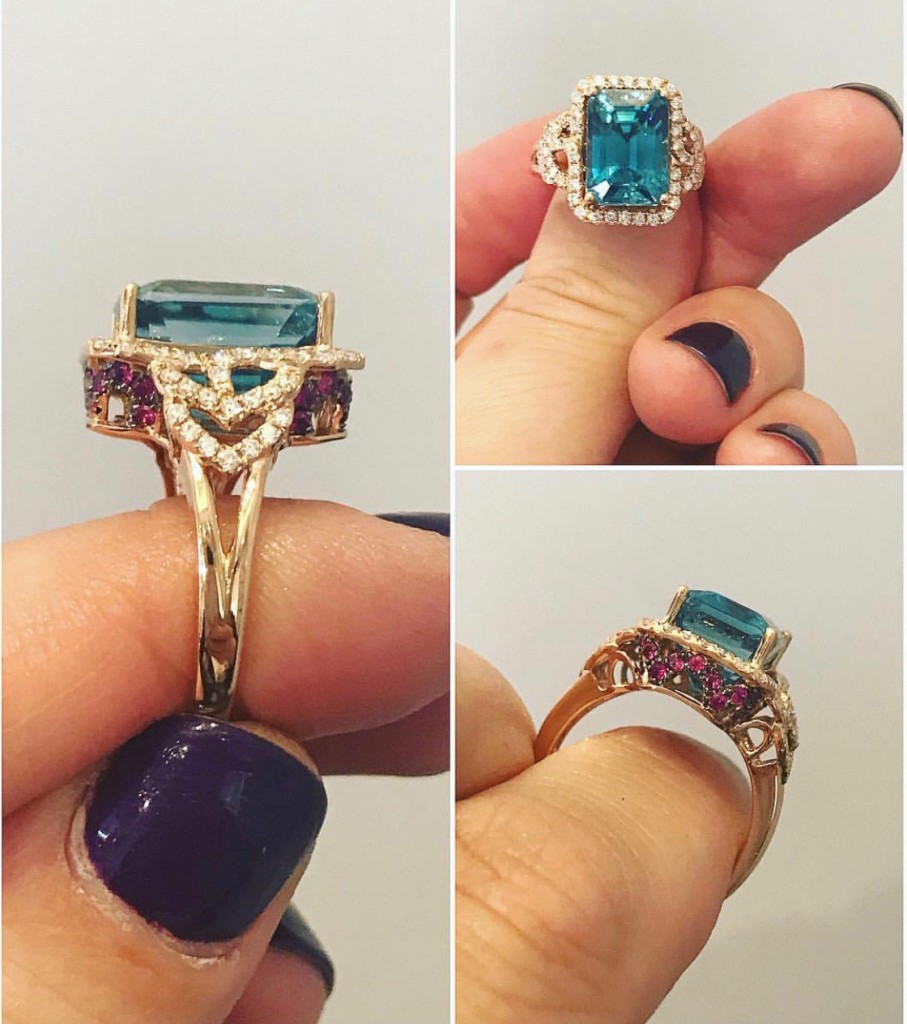 Zircon which is a mined gemstone with no connection with cubic zirconia (a type of diamond simulant), is one of December's birthstones.  This  LeVian  one of a kind vintage style ring is pretty stunning. The Centurion Show Preview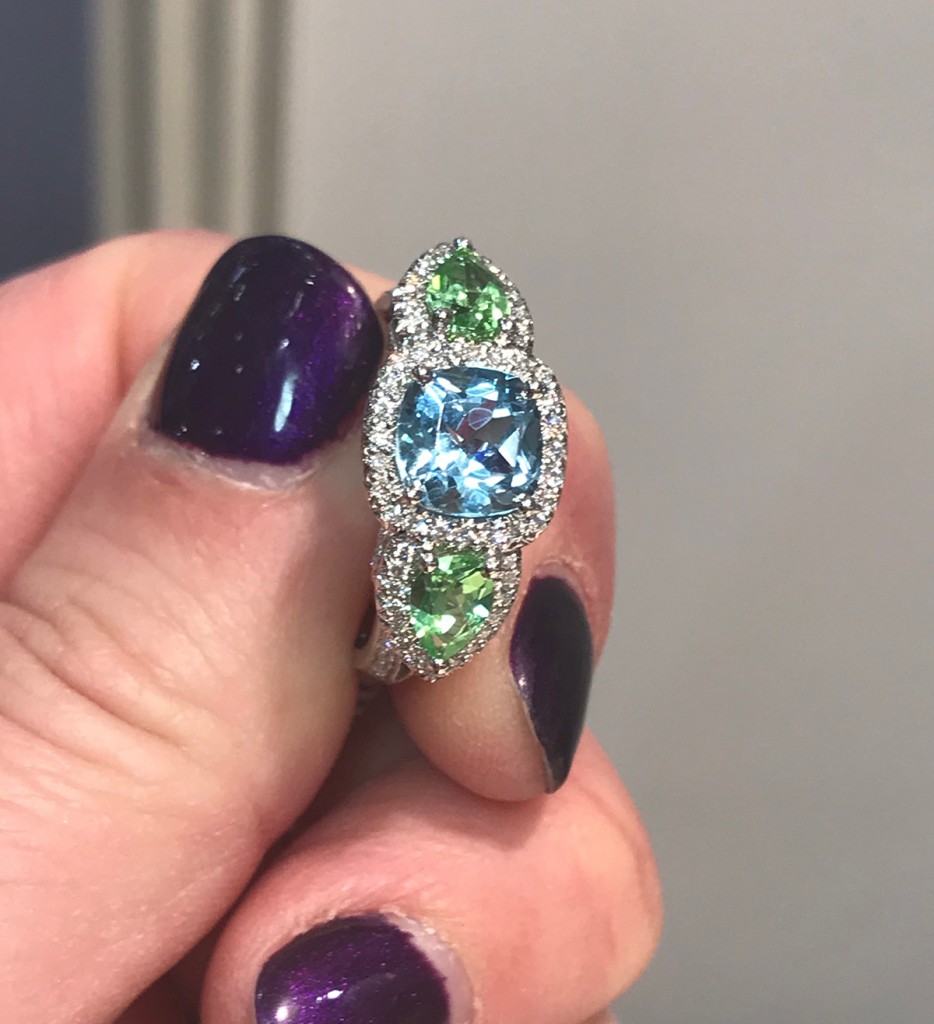 Only at  Erica Courtney  can you see the most amazing hues of Paraiba tourmalines. Green suddenly became my color when I met this one of a kind 3-stone ring. You can ask Erica to customize this ring with diamonds or other rare gemstones to make it your own. AGTA GemFair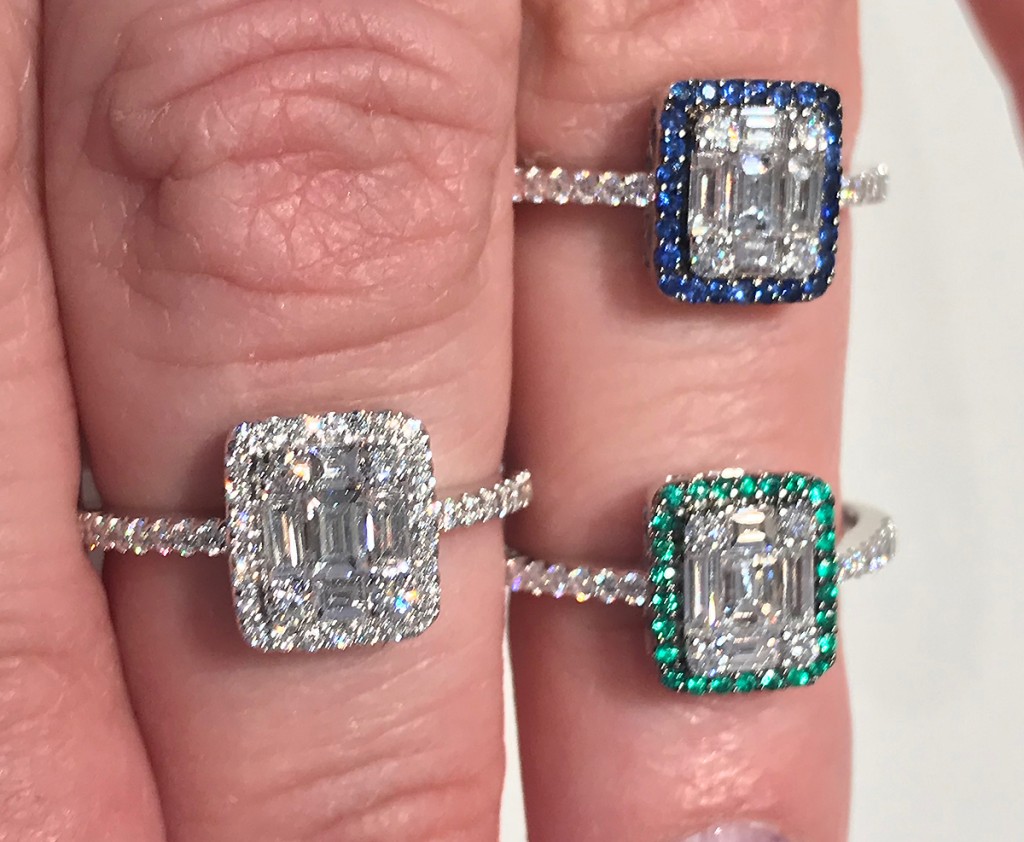 Still a diamond girl? Here are 2 other options for you. First, these diamond rings by Dvani can be purchased in all diamond or with a colored gemstones halo. The Centurion Show Preview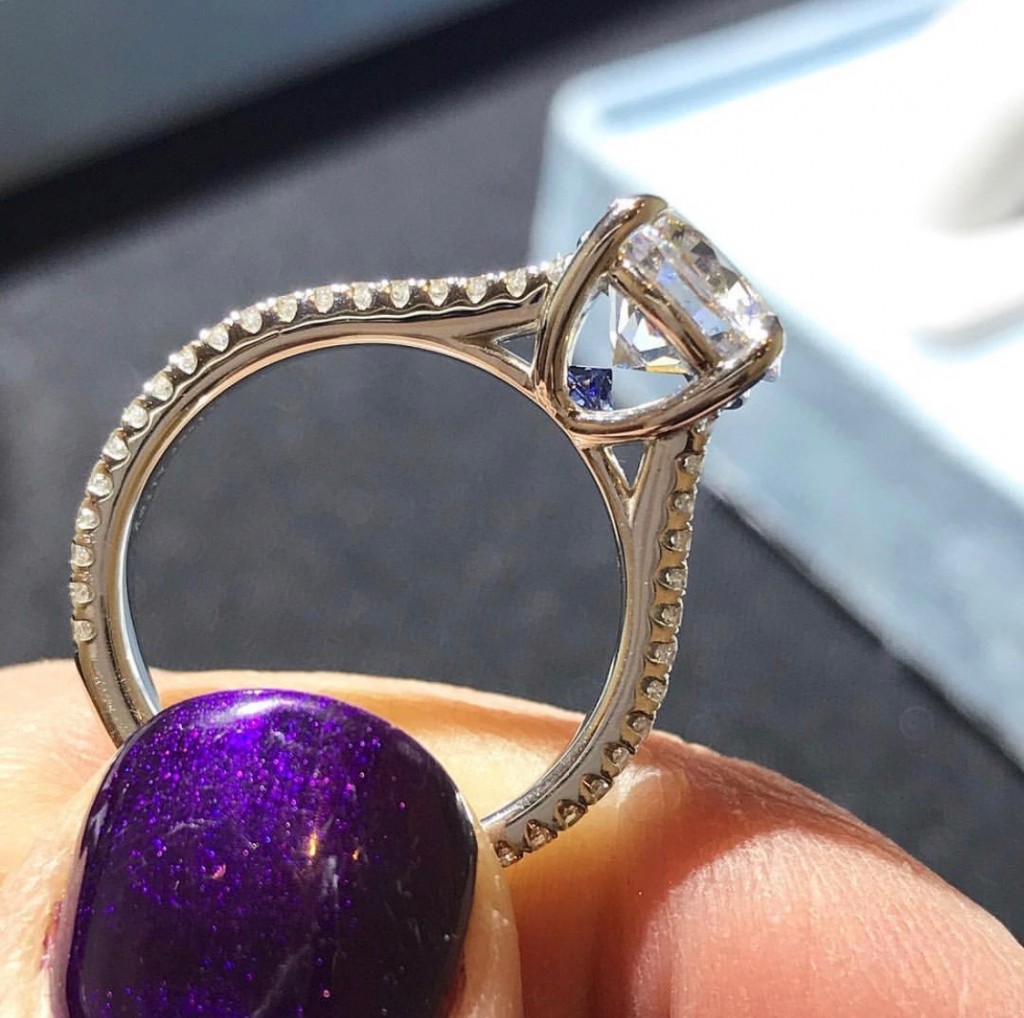 Then you can keep your love of color on the down low with a hidden gemstone.   This engagement ring by Eli Jewels includes a sapphire accent but it can be done with other birthstones and gemstones.
This article is just the tip of the iceberg. Check out our Instagram page. There's more and we will post more!
Written by Sev
Severine Ferrari AKA Sev is the editor and writer of this blog and the online magazine Engagement 101. Sev was born and raised in Paris and has lived in New York City for over 20 years. Her blogging style still includes elements of her French writing style and humor. We recommend reading it with a glass of champagne and a French accent.