February 19 – March 20
Pisces are all about love and friendship. Like all water signs, they have a lot of intuition and are very sensitive and artistic. They are usually wearing feminine, romantic and flowing clothes. When it comes to engagement rings fit for Pisces  women, I decided to follow a stream of consciousness involving water and mermaids to honor the magic in all my Pisces friends and followers.
My first stop when thinking about rings inspired by the sea is of course  Adriatic Jewelry. The designer includes gold or silver waves in most of her designs. The mini Linea ring is a very affordable alternative option with white sapphire in lieu of diamonds, only $830.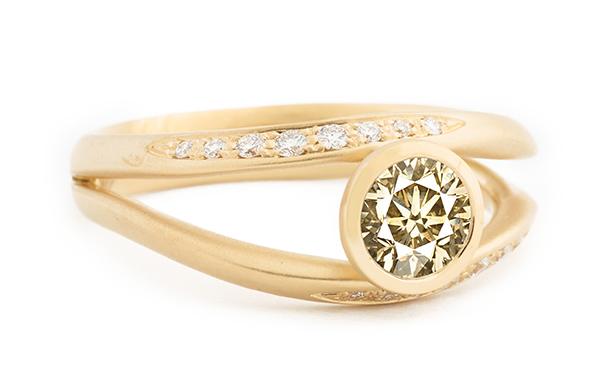 The Double Flow ring by Anne Sportun is a great pick for Pisces. As you can see the lines are reminiscent of waves but I can also see an oyster presenting the center diamond set in a bezel. The green hue of the diamond is perfect for a water sign. It's $2,320.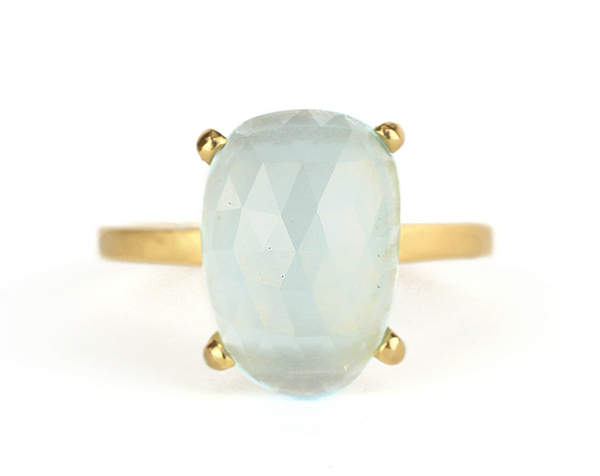 This beautiful aquamarine set in recycled gold by Jennifer Dawes is so romantic and whimsical. According to the GIA, the aquamarine's name comes from the Latin for seawater and it was said to calm waves and keep sailors safe at sea. It is the March's birthstone and is also thought to enhance the happiness of marriages.  This ring is $3,000.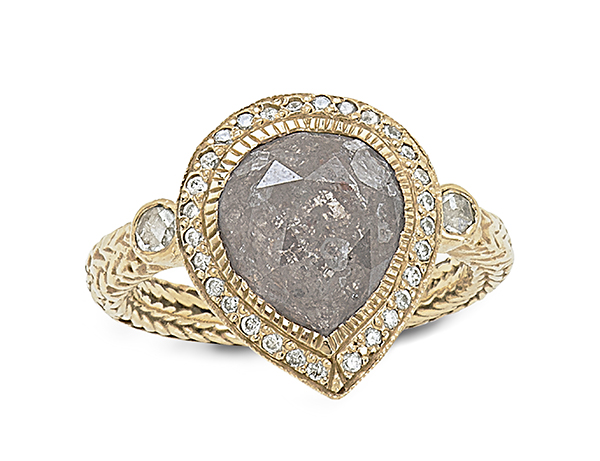 The perfect engagement ring for any mermaid is this Just Jules ring. First I love the rope-like design of the band which is very nautical. Then the juicy pear-shaped grey diamond in the center is simply mesmerizing and full of mystery. Email Julie or call for price.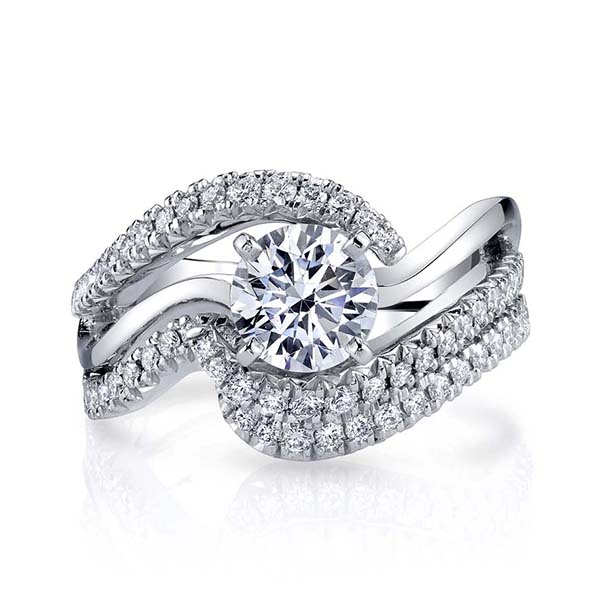 If there's one designer that has been and still is inspired by all 4 elements, it is the one and only Mark Schneider. Sometimes it's air with elegant and flowy lines or fire with fiery opal centers or the earth with beautiful floral inspired settings. This ring is so unique with several wavy layers in different textures. For more info and price, contact or email the Mark Schneider team.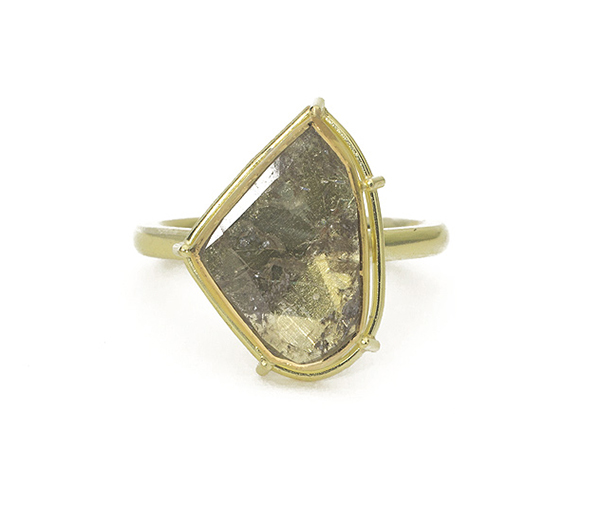 If you go to Tura Sugden's site, you will see that each of her jewelry pieces includes Inspiration Notes. They are so much fun to read! So as I was curating rings for this story, I asked her what would a mermaid or Pisces wear from her collection? We selected this ring together because it is perfect.  It features a uniquely shaped grey green diamond slice set in yellow gold, $4,800.
Astrology birthstones are not official birthstones. To check out if birthstone engagement ring click here.