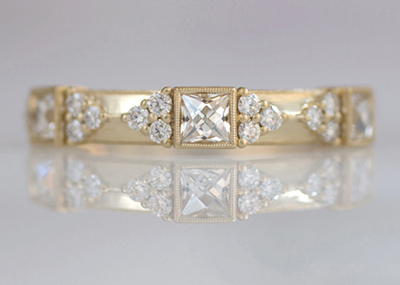 Looking for a romantic wedding band? The Fidelia Collection by Erika Winters consists of eight handcrafted, hand-etched and hand-carved bands, available in yellow, rose and white gold, and platinum. Several styles feature French-cut diamonds, a revival of an old cutting style, in which the stones are individually cut for each specific ring.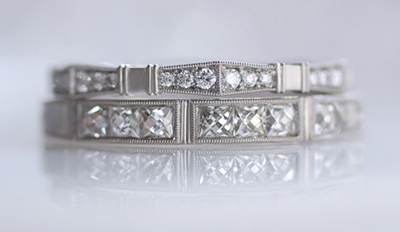 Ms. Winters took inspiration from the shapes and forms prominently featured in the medieval and Victorian eras, transforming them to feel modern in present day.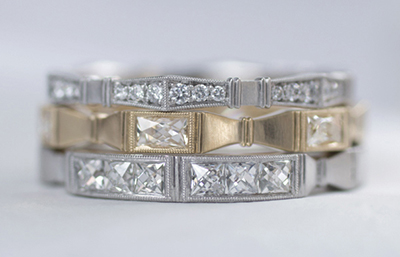 Fidelia, derived from the Latin word meaning faithful, loyal and true, "defines the essence of marriage," according to Ms. Winters. The rings can even be personalized with engraved secret messages!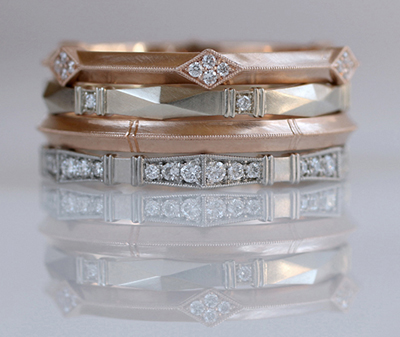 These rings can be worn as a regular bridal set, but you can also stack them, marking milestones in your life, like anniversaries or special occasions. The Fidelia Collection ranges in price from $980 to $4,800.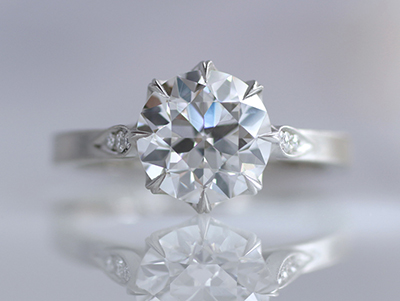 The Erika Winters collection also includes engagement rings featuring antique cut diamonds for a true vintage feel. Some of these diamonds have been cut over a 100 years ago!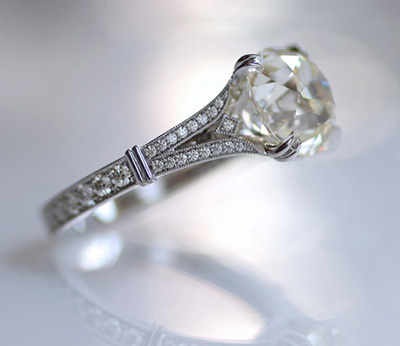 See more Erika Winters engagement rings >>