Taylor & Devin
How They Met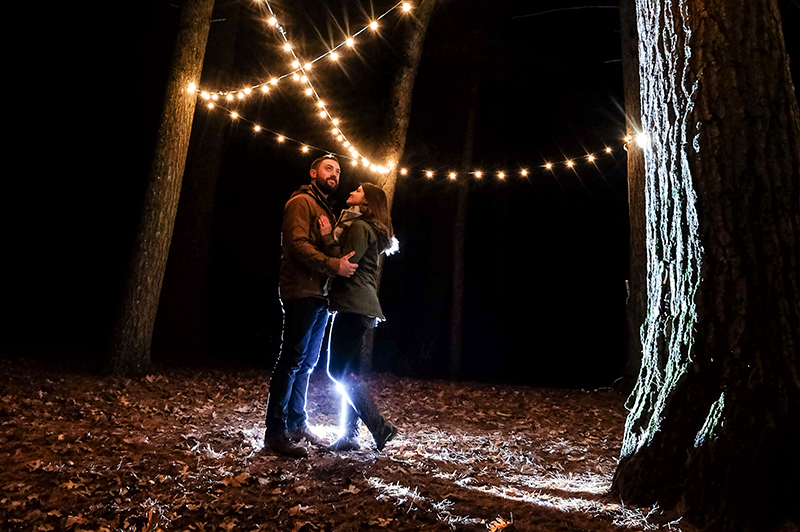 Devin and I met each other at our local Bible study. She knew right away that we were meant to be together, but it took me a little while to come to that same realization. It did not take long before I realized that not only was she beautiful on the outside, but her heart was even more beautiful.
The Proposal
In October of 2016, I decided it was time to take the step of proposing to the love of of my life. I began planning a nighttime proposal against the backdrop of the beautiful waterfalls near my mother's home. I contacted a good friend of ours and photographer to join me in scouting out the perfect spot for him to wait and capture the critical moment. After many hours spent cutting out giant, painted "WILL YOU MARRY ME" letters, hanging lights over the woodland clearing, and creating a trail of tea light luminaries, the setting was perfect.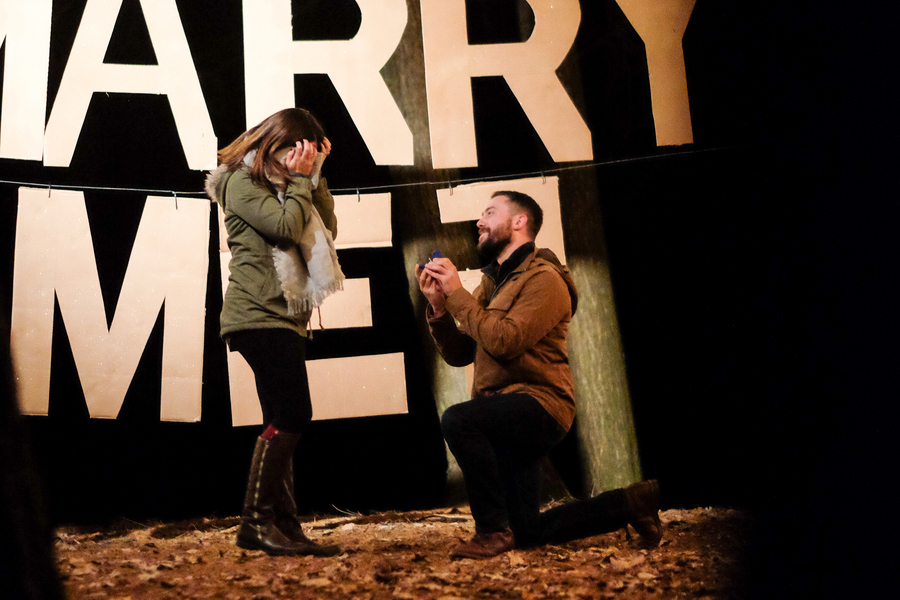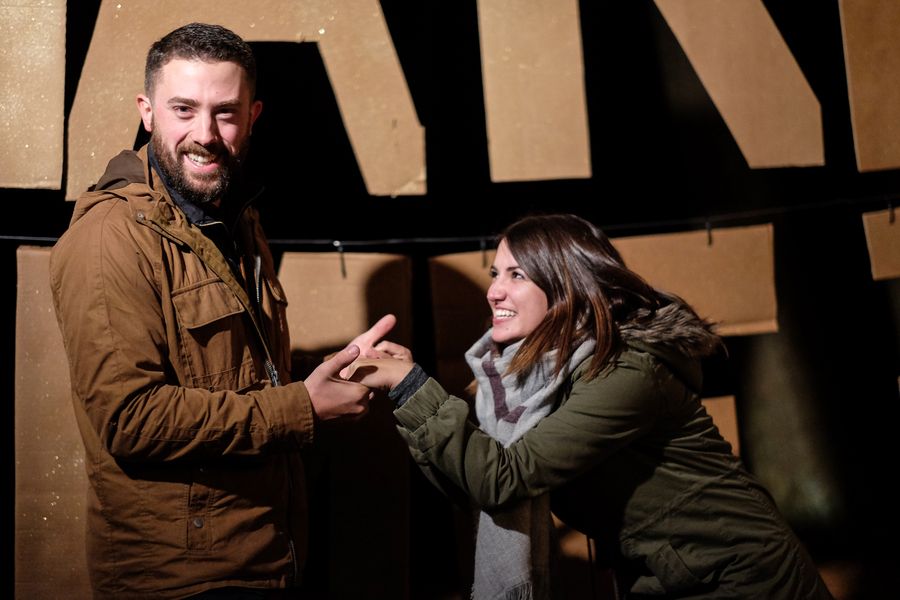 On the evening of November 13th, Devin came over to my mother's house for what she thought was an early Thanksgiving dinner, but little did she know that a photographer was waiting for us to walk out of the woods. Little prodding was needed to get Devin to accompany me on a romantic post-dinner walk and I led her right to the falls. Pictures of Devin and me in makeshift frames made from twigs were hung along the stone steps leading down the waterfall, a timeline of our adventures together. When we reached the clearing, another friend fired up the lights overhead and I led her eyes-closed to where I had hung the letters. When she opened her eyes, the letters were illuminated. I dropped to one knee, said some words that neither of us can remember (I was just so enraptured by the look in her eyes) and she said "YES." Our engagement was sealed. When we got back to the house, Devin's family was waiting with open arms to celebrate the occasion. As beautiful as the falls were, they could not hold a candle to the beauty of my bride-to-be.
The Engagement Ring
This is a Tacori engagement ring with a round cut diamond and a diamond encrusted halo. Smaller diamonds line the platinum band. The diamond is of even greater value because it came from the ring Devin's father gave her mother. Her father passed away when she was two of Leukemia and it was her dream to have the diamond he once bought for her mother.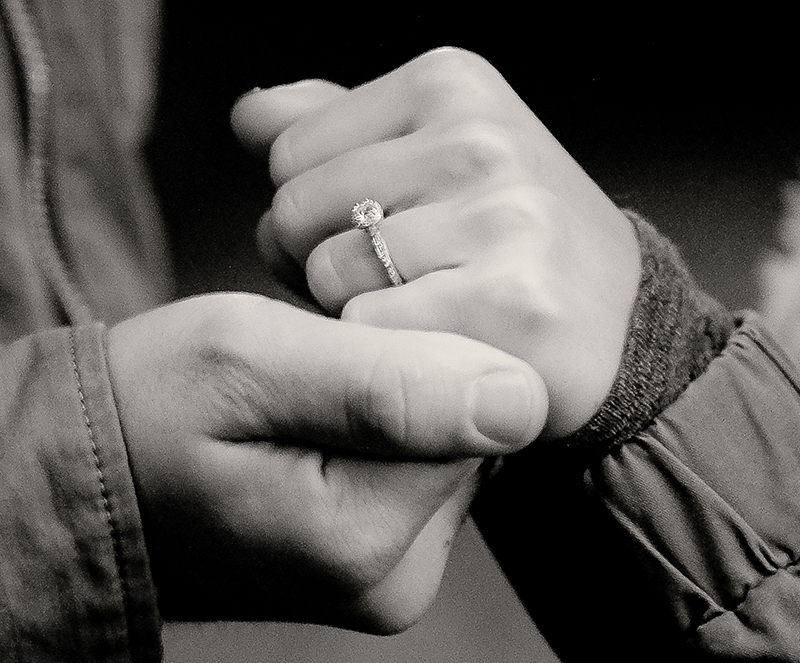 Photo Credit: Sabotta Imagery