Elise & Tom
How They Met
Tom and I met in a local bar. We started talking one night when I was new there, and realized we had so much in common. We ended up talking for hours, and pretty soon became inseparable.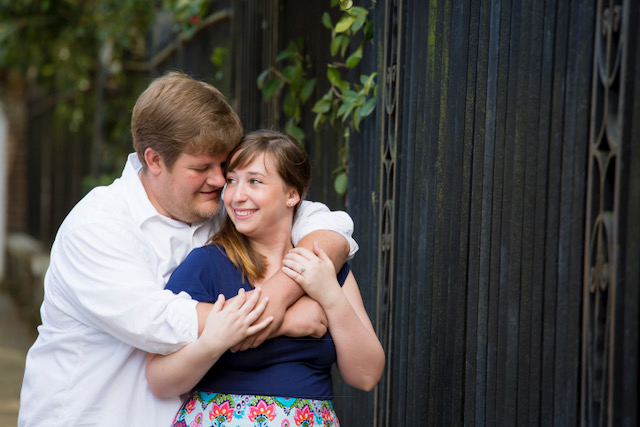 The Proposal
Tom and I were planning on having two of our friends over for dinner and board games one night. Since this is something we do fairly often, I thought nothing of it and spent the day cleaning our apartment and cooking dinner. Our friends came over, we are, and everything seemed like a normal evening.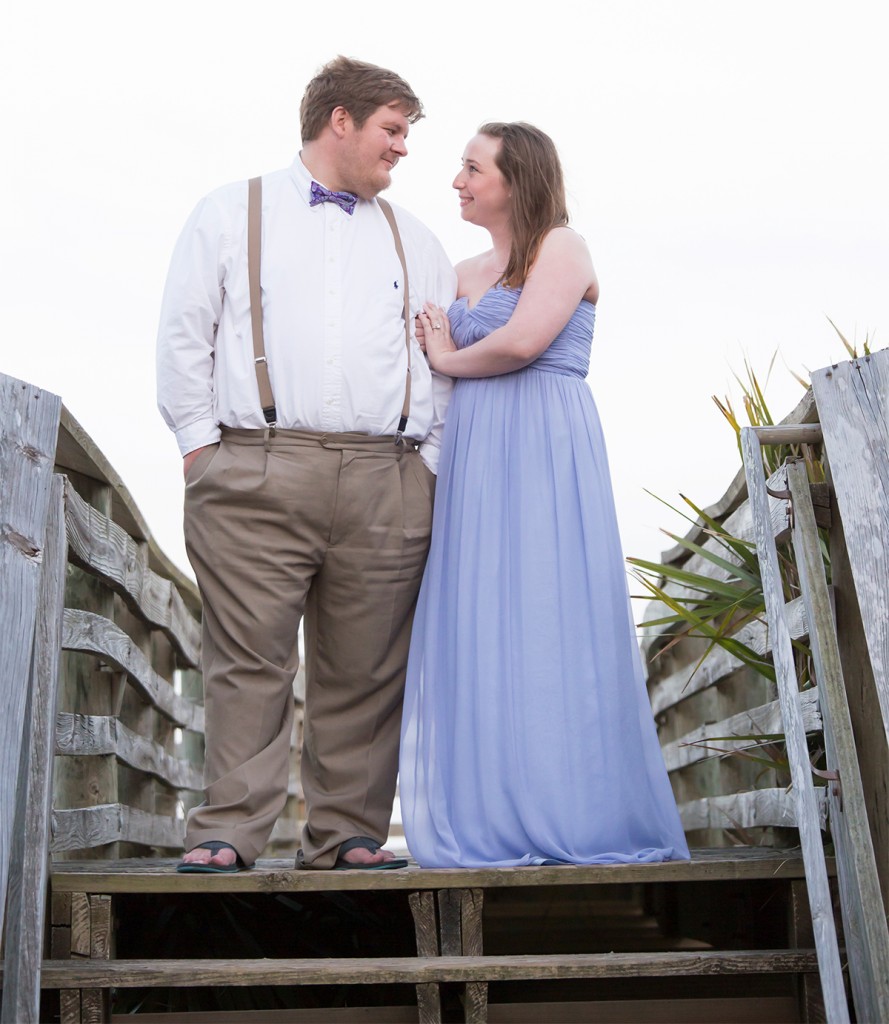 When it came time for board games Tom asked if everyone would be alright with doing a new jigsaw puzzle instead. I was ecstatic about this because I frequently complete jigsaw puzzles in my spare time for fun. I started working on the puzzle while he and our friends talked over dessert. When I got the edges completed I realized he had taken a photograph of us and had it made into this puzzle.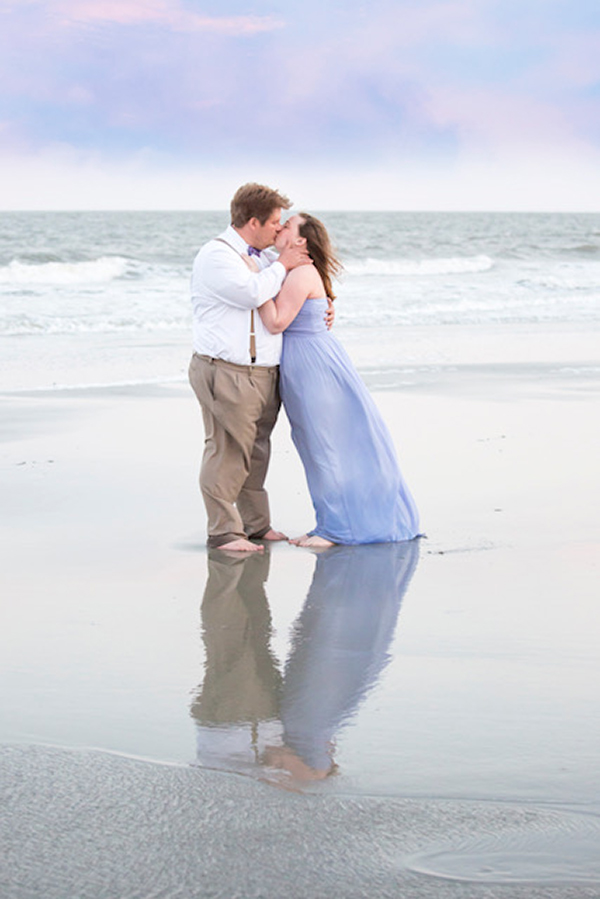 In the middle of the puzzle was also some text that appeared to be a letter to me. I used up all the pieces that I was given, but there was about 5 pieces missing at the end of the text. Tom went to the kitchen and brought me back the last pieces which spelled out "will you please take my hand in marriage". Once I completed the puzzle he asked me to read all of it out loud, and when I finished he was kneeling next to me with my ring, and asked me to be his wife! Through happy tears I managed to say yes!
The Engagement Ring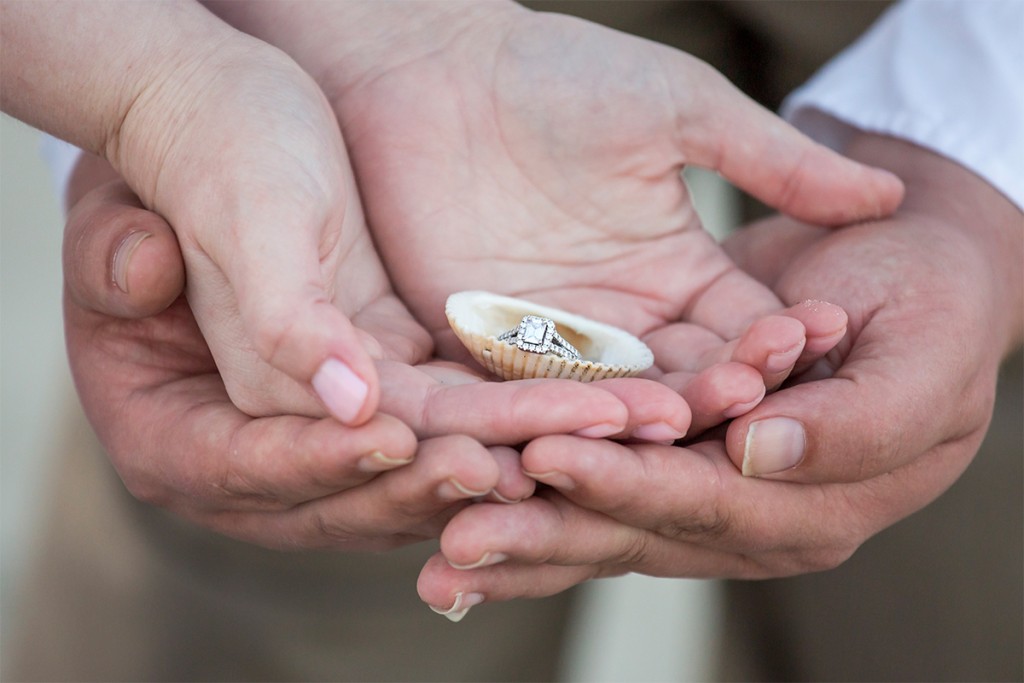 The engagement ring is a Neil Lane 3/4 carat emerald cut diamond surrounded by a halo of diamonds in a split shank setting. The total carat weight of my ring is 1 3/5.

Photo Credit: Patty Hallman of Studio Two One Two