Vanessa & Kal
How They Met
Bit embarrassing but we met on MySpace back when it was popular! We share a huge love for music and some of our fondest memories are rocking out at gigs together.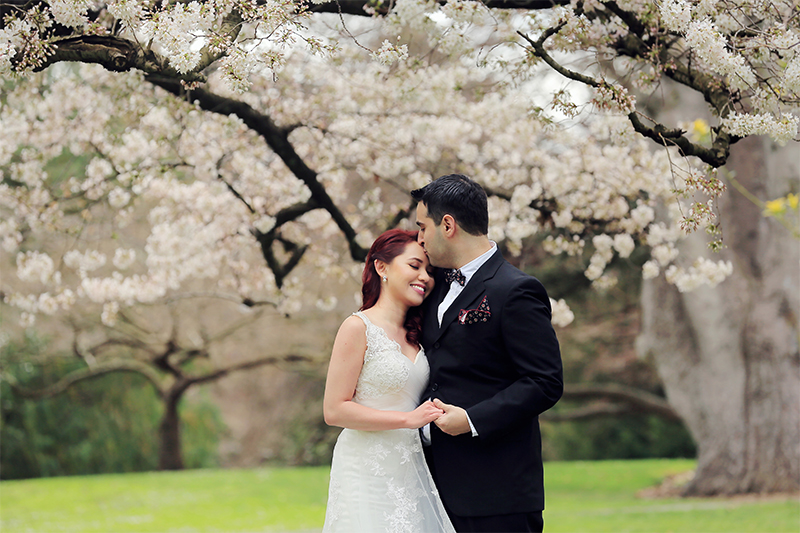 The Proposal
My fiancé coordinated the proposal with the photographer very early on. A bit unusual but we were doing a pre-wedding shoot before he proposed. We had a tight timeline to work with since we wanted the spring blooms to be in our photos. They were only in bloom for a limited period and we didn't want to miss them.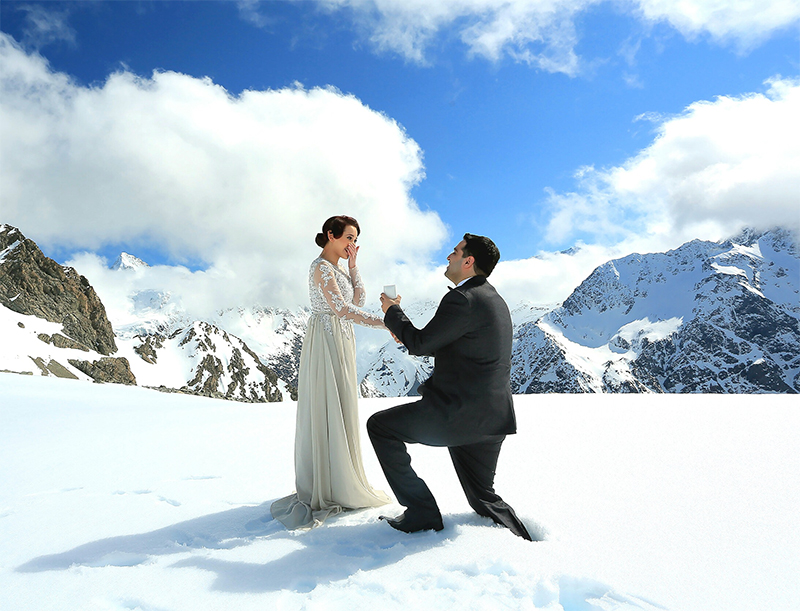 The photographer devised a plan to ask me to pose for a solo shot while Kal got the ring ready. The jeweler was in on it too. I designed the ring myself because I had a very specific idea of what I wanted, so that part wasn't a surprise.
To get my guard down the jeweler suggested that we should pretend the ring wasn't ready yet. She even took pictures of it half done to show me. I was so disappointed but I told myself not to let this spoil my enjoyment of the trip. We were flying to New Zealand after all!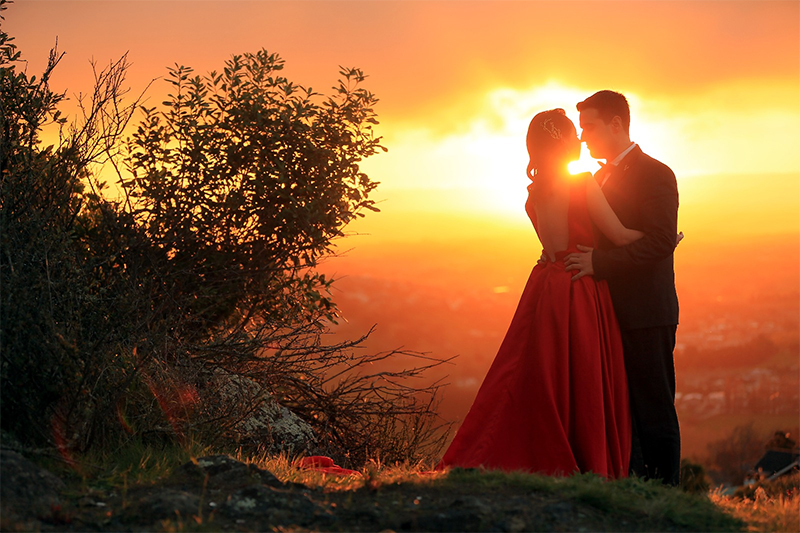 Kal asked me to be his wife after a helicopter ride up one of the mountains in Aoraki/Mount Cook National Park. The photographer told me to face away from Kal while he took a few shots. When he asked me to turn around again I was so confused when I saw Kal kneeling in the snow. One of the first things I said to him was, "You tricked me!" I was so shocked that the photographer's wife who was with us helping to take behind-the-scenes shots had to remind me that I hadn't said "Yes!" yet!
The Engagement Ring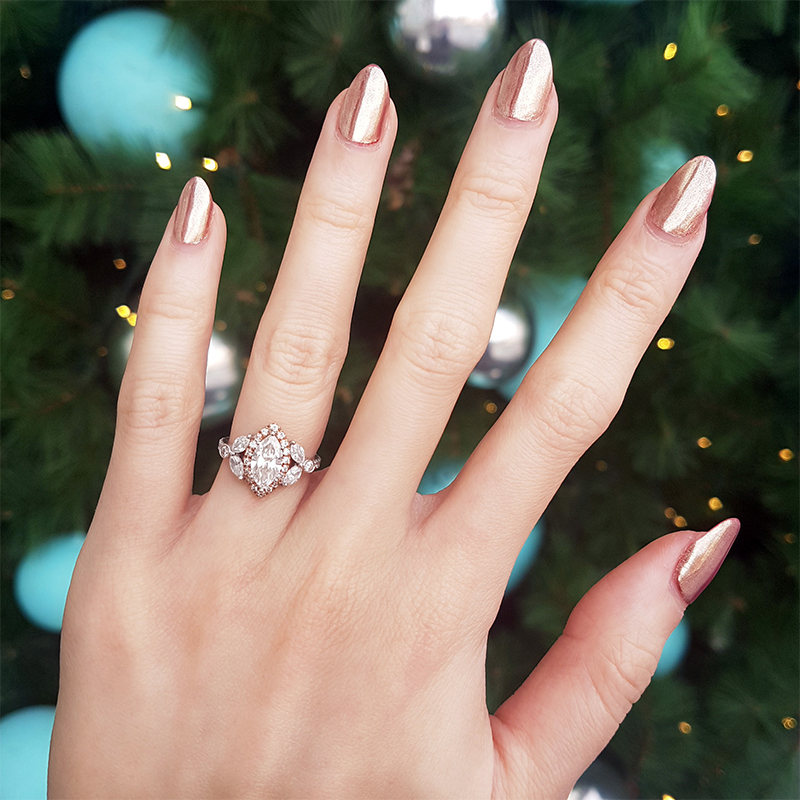 My ring is white gold with a marquise center stone and a rose gold pavè halo. It has 4 smaller marquise diamonds cradling the center stone. It's made by Fairy's INC. Instagram: fairysinc
Photo Credit: kittycarnage