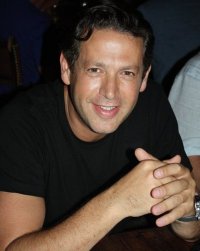 Barry Verragio learned the craft of jewelry making as an apprentice; then enhanced his natural designing skills by studying at the New York Fashion Institute of Technology. Having mastered ring design, Verragio developed a setting technique that paved the way to establishing his own company in 1996.
Verragio's distinctive approach to bridal jewelry has set his company apart from the rest. His hands on approach with his retail customers gives him direct feedback as to what today's consumers are looking for in an engagement ring.  Being creatively involved in the process is what drives Verragio's motivation and keeps him current in evolving consumer demand.  "When you see that type of reaction to a ring," Barry says, "You know that you have played a role in one of the most momentous occasions in their lives.  You will forever be a part of their memories."

Barry Verragio is also the innovator and creator of the exclusive Lumino Setting, a revolutionary setting technique that suspends the stone, exposing all facets to light. Utilized in over 95 percent of Verragio styles, this setting technique truly makes each Verragio design as unique as the woman who wears it.
Verragio rings are recognizable by their unique profiles. Each Verragio ring has individual flair incorporated with the brand's use of its trademark crown—from the contoured fit of the Paradiso Collection to the scrollwork of the Insignia Collection to the crown shaped bezels of the Couture Collection.
This spring, Verragio will officially launch the new Venetian Collection, characterized by a design concept reminiscent of fine Italian lace. It is Verragio's first collection that offers greater depth in price and style options, from solitaire to three-stone, while representing the core look of the brand.