Sponsored Post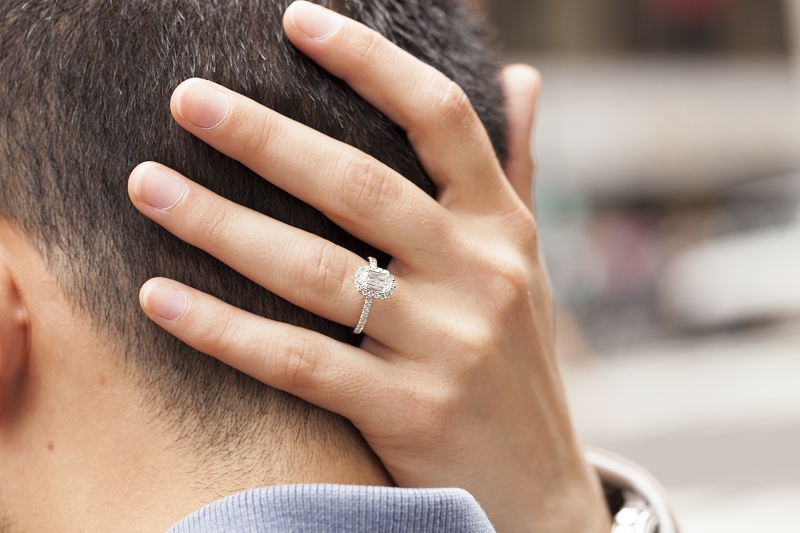 Today, buying an engagement ring is not the same as it was, even a decade ago! No longer does the groom-to-be research and purchase the ring, then pop the question without the knowledge of his intended fiancé. These days, it's more likely that a couple will discuss the process, set the budget and do the legwork together. In fact, sources say that approximately two-thirds of brides are involved in the process and actively begin research prior to the engagement, while almost one-third of couples actually shop for the ring together! What each focus on however, can be quite different!
Buying a diamond engagement ring is often called a "blind purchase".  Why? Because typically, this in the first major purchase, and often, the first serious jewelry purchase either make! They may know a few basics, but knowledge is limited! So how can a couple navigate all the information and come to the wisest choice from both a style and value perspective? Christopher Designs specializes in helping her get the engagement ring of her dreams, while helping him fit her desires into his budget. The brand not only creates engagement rings in a variety of the most popular styles, but actually cuts their own Crisscut® and L'Amour Crisscut® diamonds in a variety of shapes. These patented diamond cuts, created by founder Christopher Slowinski, were developed after years of studying the reflection and refraction of light within diamonds.
Slowinski realized that diamond pavilions (the bottom of a diamond below its widest point) were a pricey waste of material and money. The bulk of a diamond's carat weight, which factors into the price, is located in the pavilion, an area usually not seen once the stone is set into a mounting. His patented diamonds, developed with engineering techniques, are cut to maximize light return and abandon that old school "iceberg-cut effect".  The result? These stones appear whiter, brighter and more sparkly, and dollars stretch farther to get that bigger look she wants.  In fact, depending upon which shape, these diamonds can provide a silhouette size of approximately 30%-60% larger than standard diamond cuts.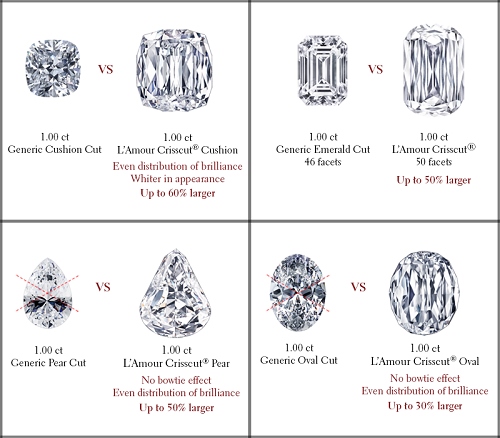 Learn more about Christopher Designs proprietary diamond cuts and how a couple can get the ring of her dreams at a budget that won't break his bank. www.ChristopherDesigns.com
Visit the Engagement 101 gallery for some of the best selling Christopher Designs engagement rings.