Sponsored Post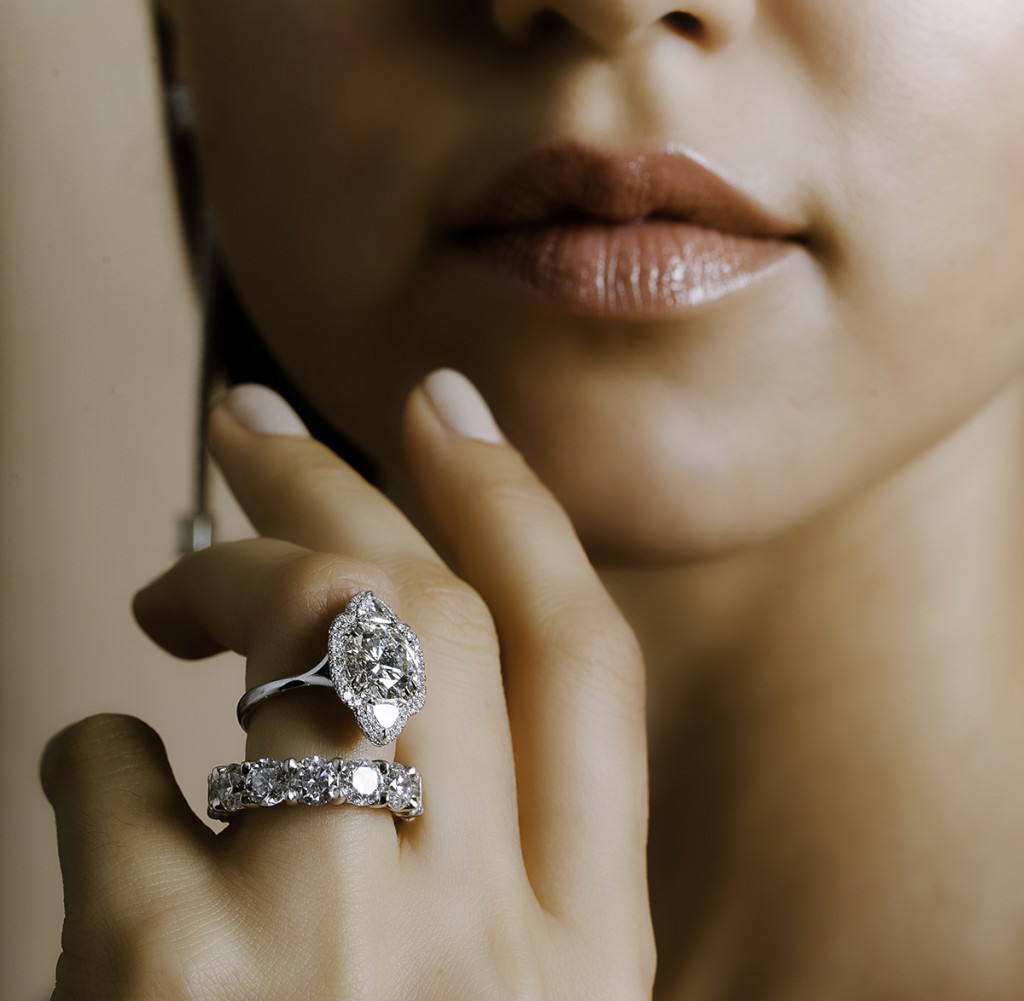 MAKING CUSTOM, NOT CUSTOMARY, ENGAGEMENT RINGS
David Alan's fine jewelry atelier is located in the heart of midtown Manhattan where one-of-a-kind engagement rings are hand-crafted, heart-crafted, and soul-crafted by master jeweler and diamantaire David Alan. David Alan, the owner and designer, is a custom fine jeweler who translates you into metal and gems. With an unerring sense of how to capture emotion in a design that could only be yours, he's not only a master craftsman, he's a jewelry whisperer.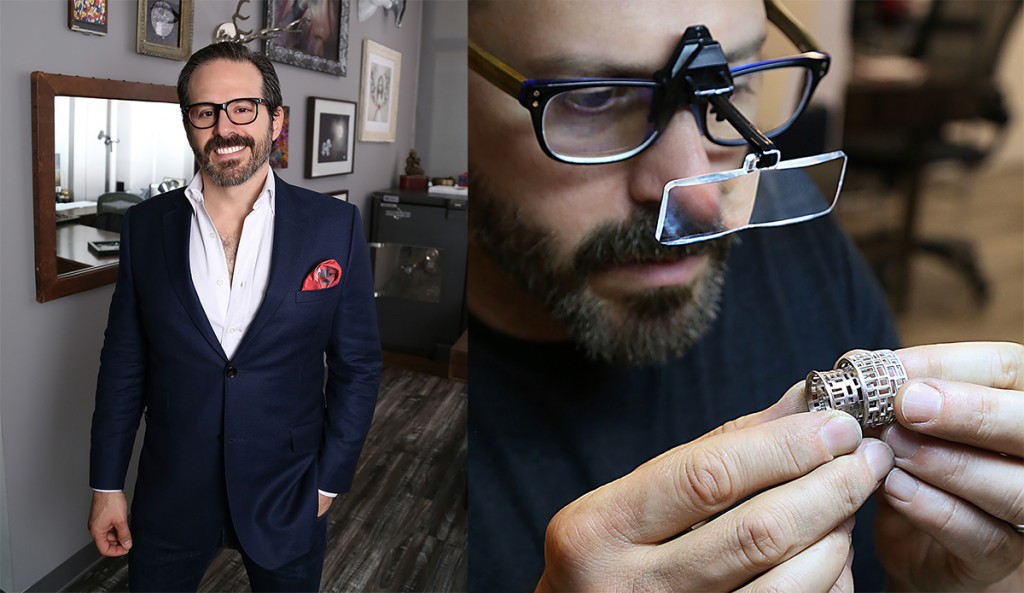 As a lifelong student of architecture and design, David knew he wanted to create things of beauty and balance, which ultimately led him to the world of fine jewelry. He perfected his craft as an apprentice and then a master jeweler in two of New York's foremost workshops. In 2000, David opened his own studio and continued working with the world's premier diamond and precious stone dealers.
He now works one-on-one with private clients in his vibrant New York City atelier which he opened in 2007. When you visit, you'll be surrounded by the tools of his craft. Gems are carefully curated for your unique design. Every part of the experience contributes to a jewel so personal it becomes your signature, your talisman, your future heirloom. David manifests his distinctive talent for bottling lightning: capturing the essence of two people in one ring. His jewelry designs often contain secret messages, romantic engravings, diamonds on the inside and one signature pink diamond.
THE DAVID ALAN DIFFERENCE
Each one-of-a-kind engagement ring is handcrafted in our New York City atelier.
Diamonds are selected for beauty (and value) while taking the 4Cs into consideration.
Each jewel is meticulously made according to each client's desires.
David Alan takes a 360-degree approach to design, ensuring that each piece is beautiful both inside and outside.
Many of David's engagement and wedding band designs include hidden details like diamonds on the inside.
One signature pink diamond is placed in every custom fine jewelry heirloom.
Because of his love of surprises, David prefers to present each finished engagement ring to the client in person.
Cleanings and jewelry tune-ups are complimentary for life.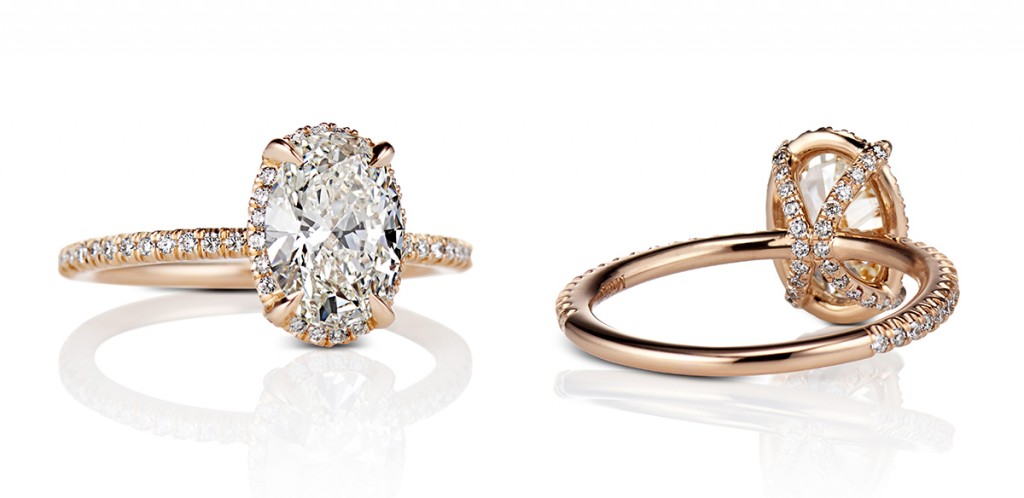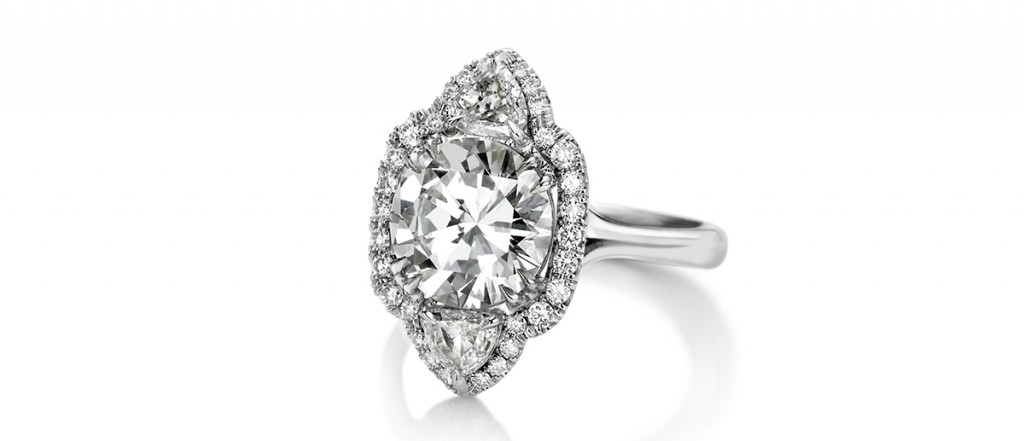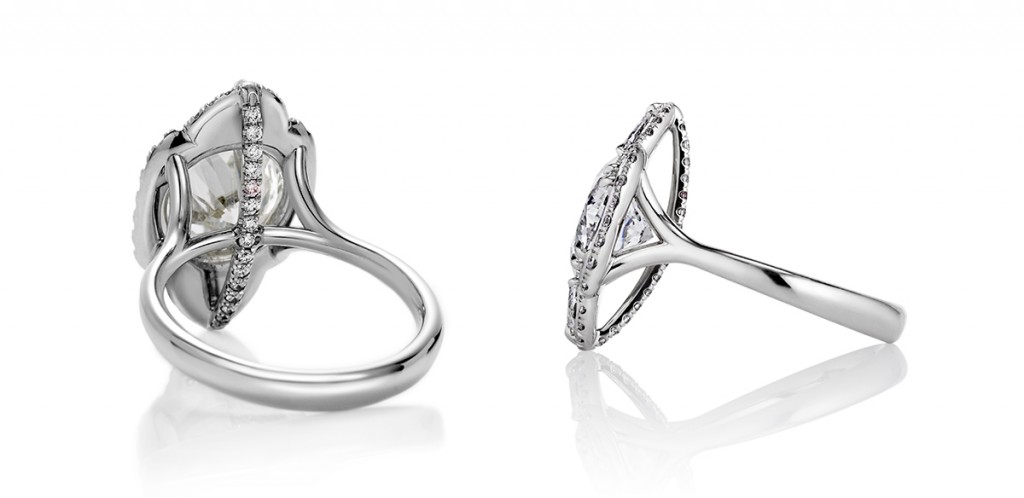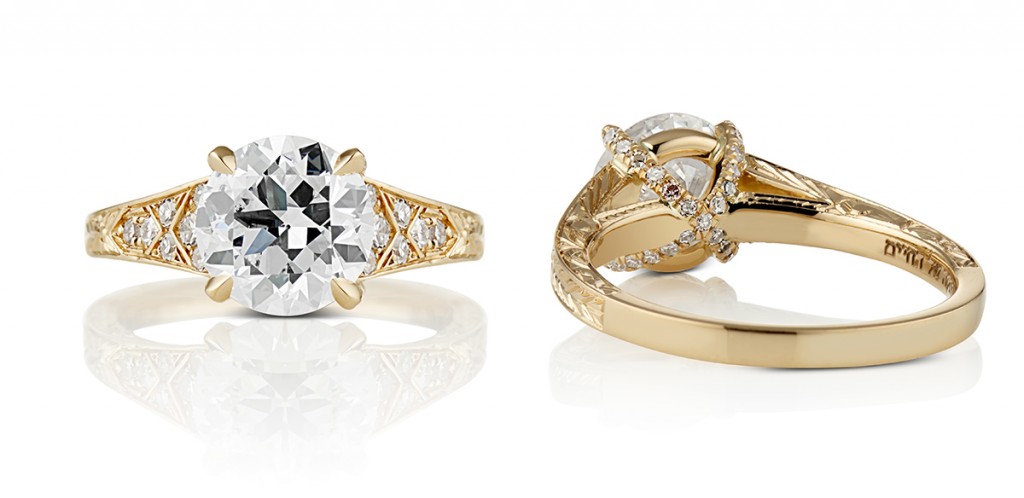 YOUR CUSTOM ENGAGEMENT RING JOURNEY
"We're all connected through jewelry. It's magic, really." – David Alan
When David Alan creates your custom engagement ring, it's not just one-of-a-kind, it's truly inspired by you. It's your life and passions translated into gems and metal, a personal talisman that couldn't belong to anyone else. Each custom-made piece of jewelry is an inspiration that will become part of you when you wear it because it is a portrait of the things that you cherish the most: the date you met, your child's birthstone, your grandmother's heirloom diamond.

When making your engagement ring you and/or your significant other will have a personal design consultation with David. The questions he asks are not just about jewelry. He will ask about your life, your loves, your inspirations.
You don't need to know the exact ring you want when you begin this creative process. David will brainstorm with you to expertly guide the design direction, curate a selection of diamonds or gemstones for inclusion in your piece, and of course create it in the New York atelier from scratch, making it truly yours from start to finish. The experience is refreshing, informal and intimate.
How did David Alan become a wedding ring whisperer and why does he always get it right, according to the couples who now own his unique creations? One ring is at the heart of it all. A few months after David met his then future wife Helena, he started dreaming of a soulful diamond engagement band. The diamonds took months to collect, one shining treasure at a time. David transformed this collection of distinctive antique diamonds into a band with modern harmony. The ring is beautiful both inside and out and utterly one-of-a-kind. David used all his skills and experience as a master jeweler to express what was in his heart with his hands. Although they never discussed it, it's exactly what Helena would have chosen for herself. Of course, she said yes…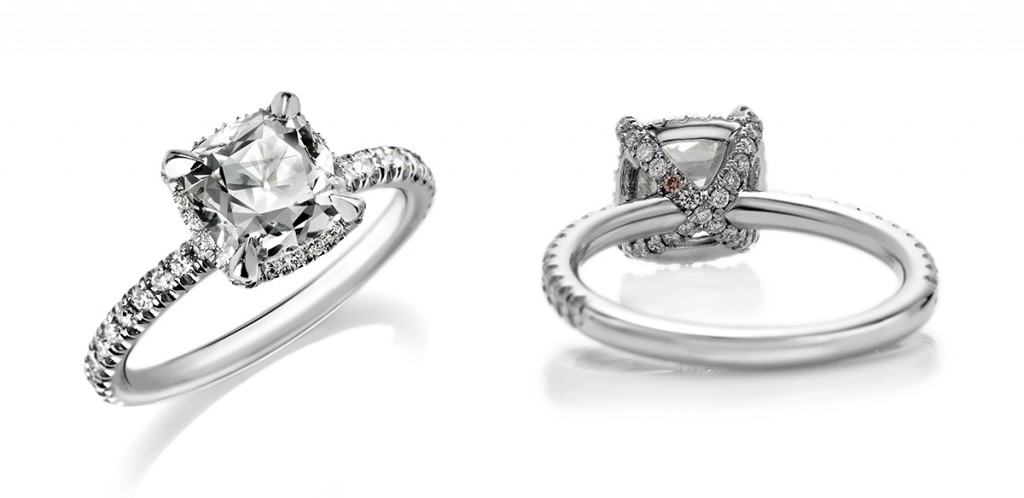 CONNECT WITH DAVID ALAN
To see the gallery of custom, not customary engagement rings: www.davidalanjewelry.com
For more information or to book an appointment: info@davidalanjewelry.com
Facebook davidalan
Instagram @davidalanjewelry