Sponsored Post 
April showers have come and gone, flowers are here to blossom and May's emerald birthstone is here to shine! Emerald symbolizes hope and the future, renewal and growth. Derived from the word "smaragdus," meaning green in Greek, emerald is brilliant in color ranging from light to dark. Emerald is a beautiful stone perfect to compliment any style. For a conflict-free emerald solution look to MiaDonna for unique and affordable designs!
MiaDonna offers a variety of lab-created gemstones that are beautiful, precision-cut and come in a various shapes and colors. Through advanced scientific processes, these gemstones have identical physical, optical and chemical properties in comparison to natural gemstones mined from the earth. MiaDonna's lab-grown emeralds are the finest grade, 100% conflict-free and affordably priced at $358 per carat – approximately 3% the cost of a mined counterpart. To celebrate the emerald birthstone month, we're sharing some of our MiaDonna favorites!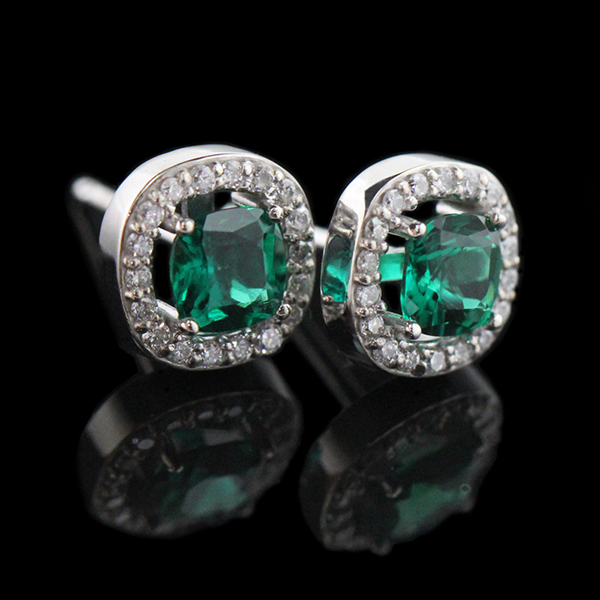 Diamond Halo Emerald Cushion Earrings ($576)
Make a statement with these stunning Diamond Halo Emerald Cushion Earrings featuring 0.30ct each Lab-Created Emerald Gemstone center stones accented by a halo of recycled natural diamonds.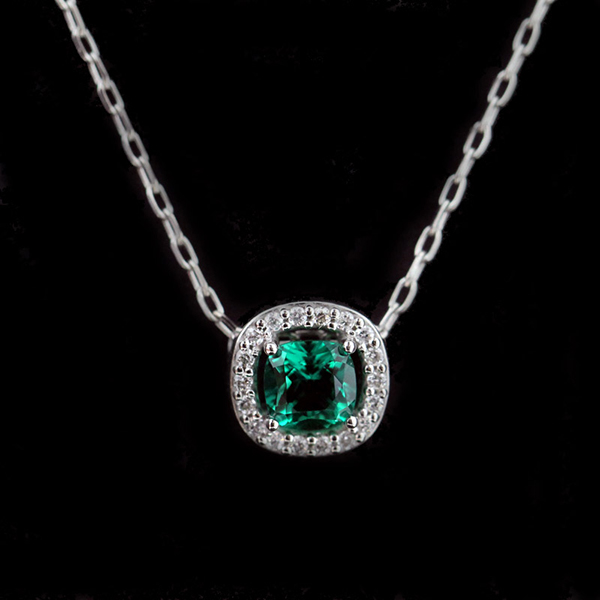 Diamond Halo Emerald Cushion Pendant ($460)
This Diamond Halo Pendant is both stunning and elegant, showcasing the Cushion Cut Lab Created Emerald Gem center stone accented by a halo of recycled natural diamonds on a 16 inch chain.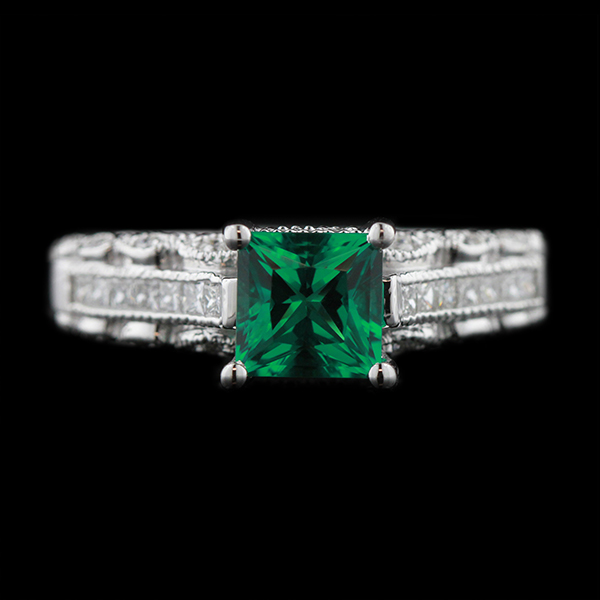 China Accented Engagement Ring ($2,019)
The China Accented Engagement Ring features a gorgeous heavily beaded intricate antique design. This ring is accented with channel set princess cut side stones on the top of the shank and round cut prong set side stones scattered on the beautifully detailed shank and gallery.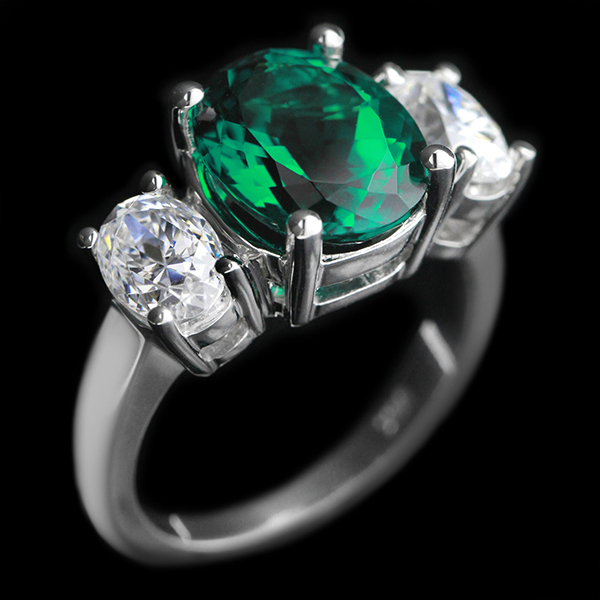 Twilight Three Stone Engagement Ring ($1,764)
The Twilight Engagement Ring is a three stone design full of fantasy and romance! This gorgeous basket set design features two Oval Cut side stones hugging an Oval Cut center stone.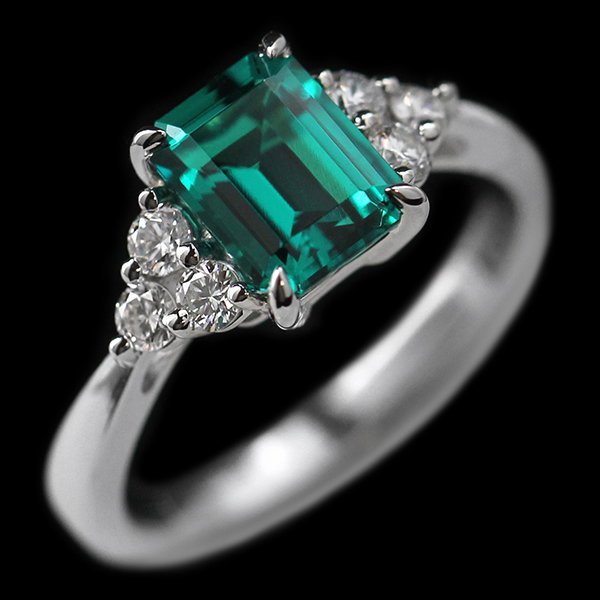 Wildfire Engagement Ring ($1,120)
The Wildfire Engagement Ring has six round cut natural recycled diamond side stones set in a triangle cluster on each side of the Emerald or Radiant Cut center stone atop a smooth shank that tapers as it meets the side stones.
Browse MiaDonna's collection of lab-created diamond and gemstones rings here