NEW 2017 TRENDS
As we are getting closer to wedding season, I wanted to preview a hot new trend in Gents wedding bands: mixing precious metals with alternative options.  I picked options that I consider unisex and versatile. They could be worn by a woman or accented with a diamond for the perfect man-gagement ring. Picking an alternative metal for your wedding band instead of a precious metal is not something we advise. Your wedding band needs to last a long time, you will wear it everyday, hence it's better to pick a precious metal. However, alternative metals look good and fun which is why designers and manufacturers have been working on new designs mixing precious metals for longevity, such as platinum or gold , with alternative metals and elements to offer you a more edgy look. Here are 6 of them.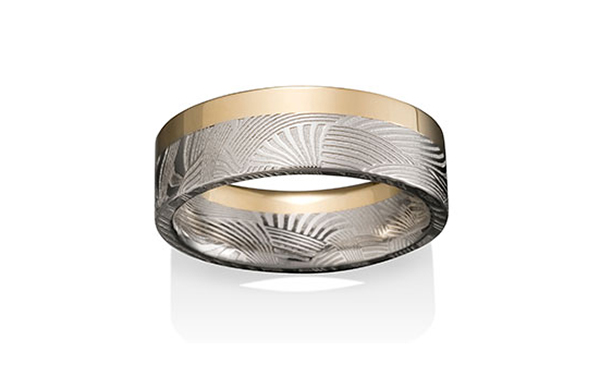 Chris Ploof has been a trendsetter in mixing metals and experimenting with ways to do it. I love this new style with a Damaskus steel Palms pattern mixed with yellow gold. I would totally wear a narrower version of this ring.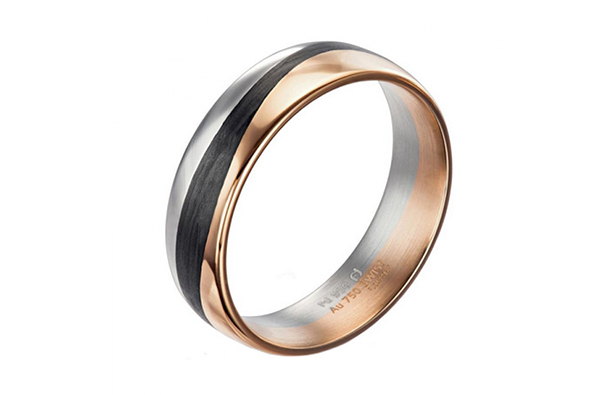 Furrer Jacot is a Swiss company that was created in 1848 and they specialize in designing and making innovative rings. In Europe, a lot of couples elect to have matching wedding bands. Hence, most Furrer-Jacot wedding bands are designed as twins, either identical or with slight variations. The band above is made of paladium, carbon fiber and rose gold.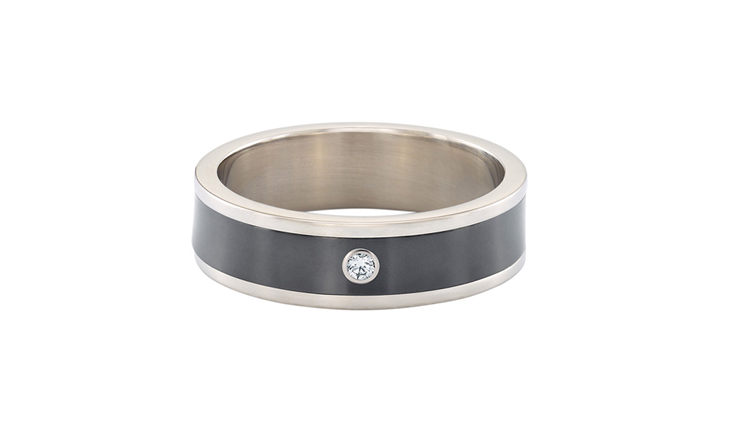 Harry Winston  launched the Zalium collection over 2 years ago. Zalium is a proprietary zirconium-based alloy that they first used in their time-pieces.   I love the ring above  as a man-gagement ring option . Zalium is mixed with  18K white gold  and includes a beautiful bezel set single diamond.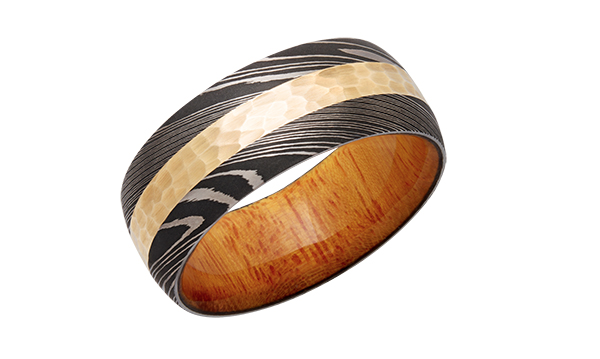 Lashbrook is launching this Vegas Jewelry Week new rings mixing wood and metal. The ring previewed here is made of Damascus steel , a 14K yellow gold inlay and an exotic Osage hardwood sleeve.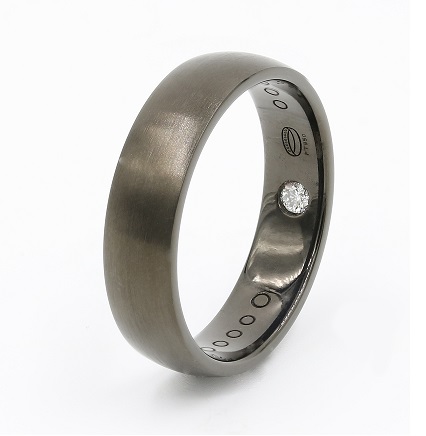 Everband just added several new designs combining platinum, the most precious metal, with black ceramic. There's additional room inside the ring to add diamonds to celebrate future milestones such as anniversaries.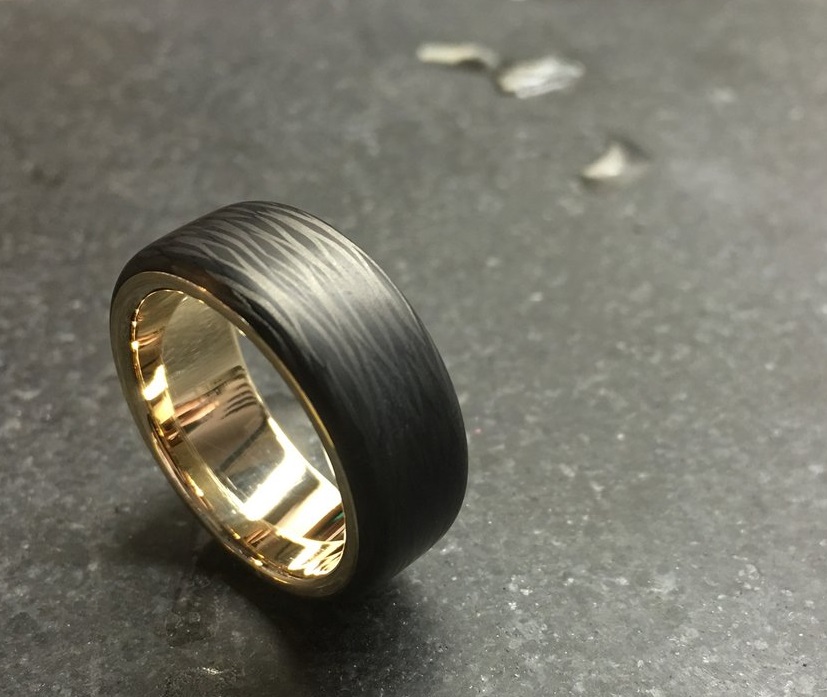 Louie contacted me following a shout-out for editorial submissions on Instagram. Most of his rings are one of a kind and customized. This one is a mix of aerospace carbon fiber lined with solid 14k gold .
Sev
Severine Ferrari AKA Sev is the editor and writer of this blog and the online magazine Engagement 101. Sev was born and raised in Paris and has lived in New York City for over 20 years. Her blogging style still includes elements of her French writing style and humor. We recommend reading it with a glass of champagne and a French accent