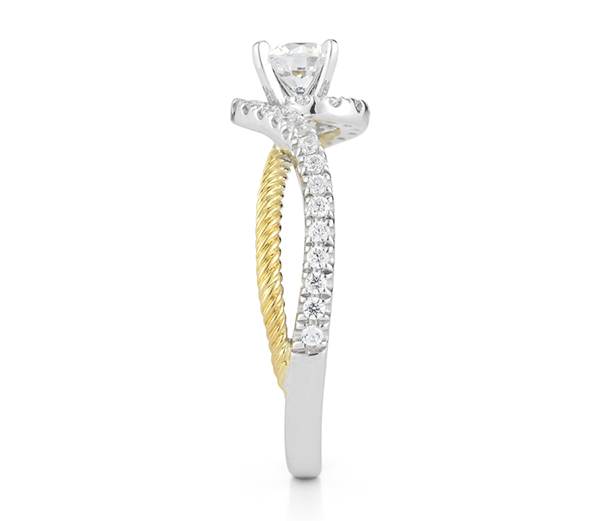 Alor, known for its chic, everyday wearable cable jewelry, has launched its first-ever bridal collection. Alor Down the Aisle, a 50-piece collection, includes engagement rings, as well as wedding bands for both men and women. Our favorite engagement rings, featured in this article, are the ones including their signature cable design. We love the contrast of texture and color in the two-tone rings.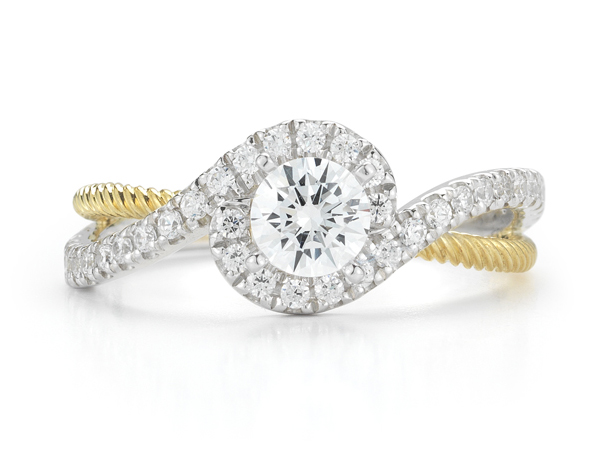 Some couples have picked Alor fashion rings  as alternative engagement ring and bands in the past. However it is the first time that Alor designs a more classic bridal collection. We had to ask why!  "The wedding ring is not only a symbol of everlasting love but it's a story waiting to be told. We never stop thinking about our fan, connecting our collection to her lifestyle," says Marilyn Harrell, EVP/Creative Director Alor . " Our bridal rings are modern, vintage and ultra-contemporary just like our jewelry collection.  The evolution into bridal was natural, we really want to be there for our fans, giving them life's heirlooms.  Our cable design is iconic to our brand's DNA.  By offering the cable motif within our Down The Aisle collection, we are able to bring our unique fine fashion jewelry lifestyle into the world of bridal."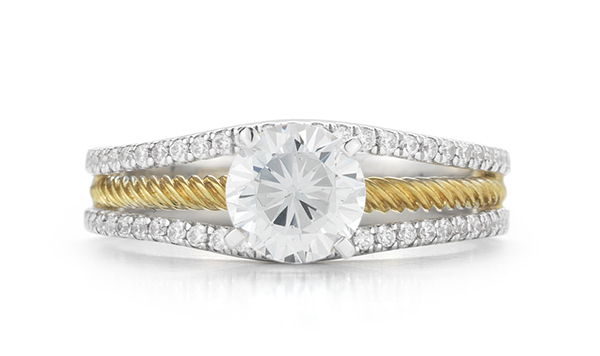 The cable wedding bands start at $495 for the simpler style and the engagement ring settings at $1,295 (price does not include the center stone),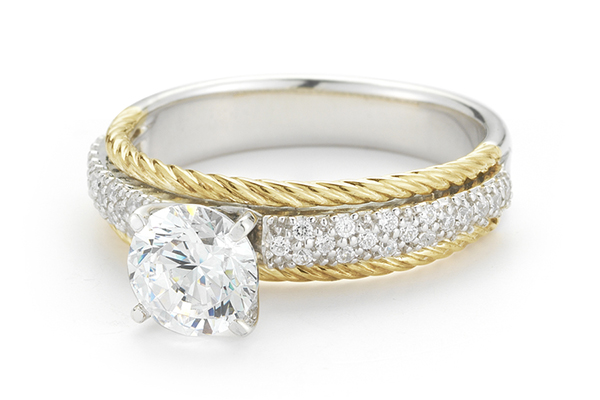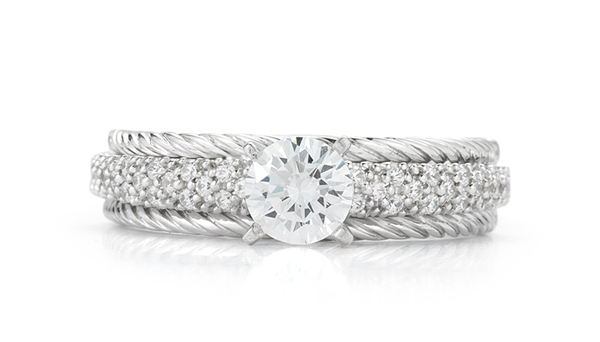 You can browse through the whole collection here.