If you are saving money for the engagement ring, you might feel like your options are limited. But there is many great gifts you could get for you loved ones on a budget! My favorite place to find those amazing treasures is browsing Etsy shops where independent creators offer the best for a significant lower price than retail stores. Enjoy!
– Juliette Lê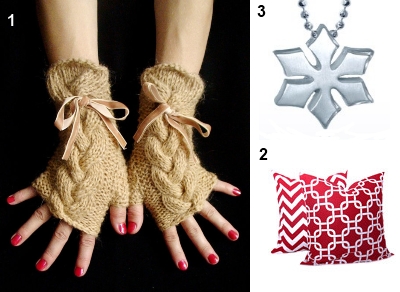 1- To keep her hands warm in the winter, get her a cute pair of fingerless gloves with little bows! (For $35 on Etsy)
2- What about some nice throw pillow for her couch or bed. I never have enough of those! You can find the ones featured here on Etsy for $36 a pair.
3- The little collection by Alex Woo make great gifts. There is many shape you can choose from. The silver option is under $200, but if your budget is more flexible, you can opt for the gold option for as little as $1,100.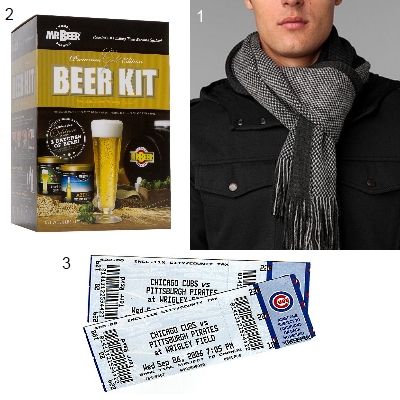 1- A nice warm scarf for the cold days is always a useful gift and will add some style to his winter outfit. This urban outfitter scarf sells for less than $30.
2- If your love one is into beer, beer brewing kits are very popular lately. You can find one on amazon for less than $50.
3- Is your boyfriend a sports fan? Why not get him tickets for a game? You can get good seats for about $100!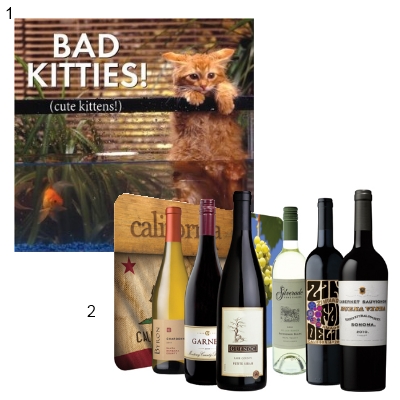 1- An art book is always a good gift for the house and a good source of entertainment that can be left on the coffee table for guest to enjoy as well. What about this one about cats? You can get it for less than $15.
2- Sometimes, there is nothing better than a good bottle of wine to share or to keep for a special occasion. But what about a bunch of them like this gift basket of California wine for less than $100?