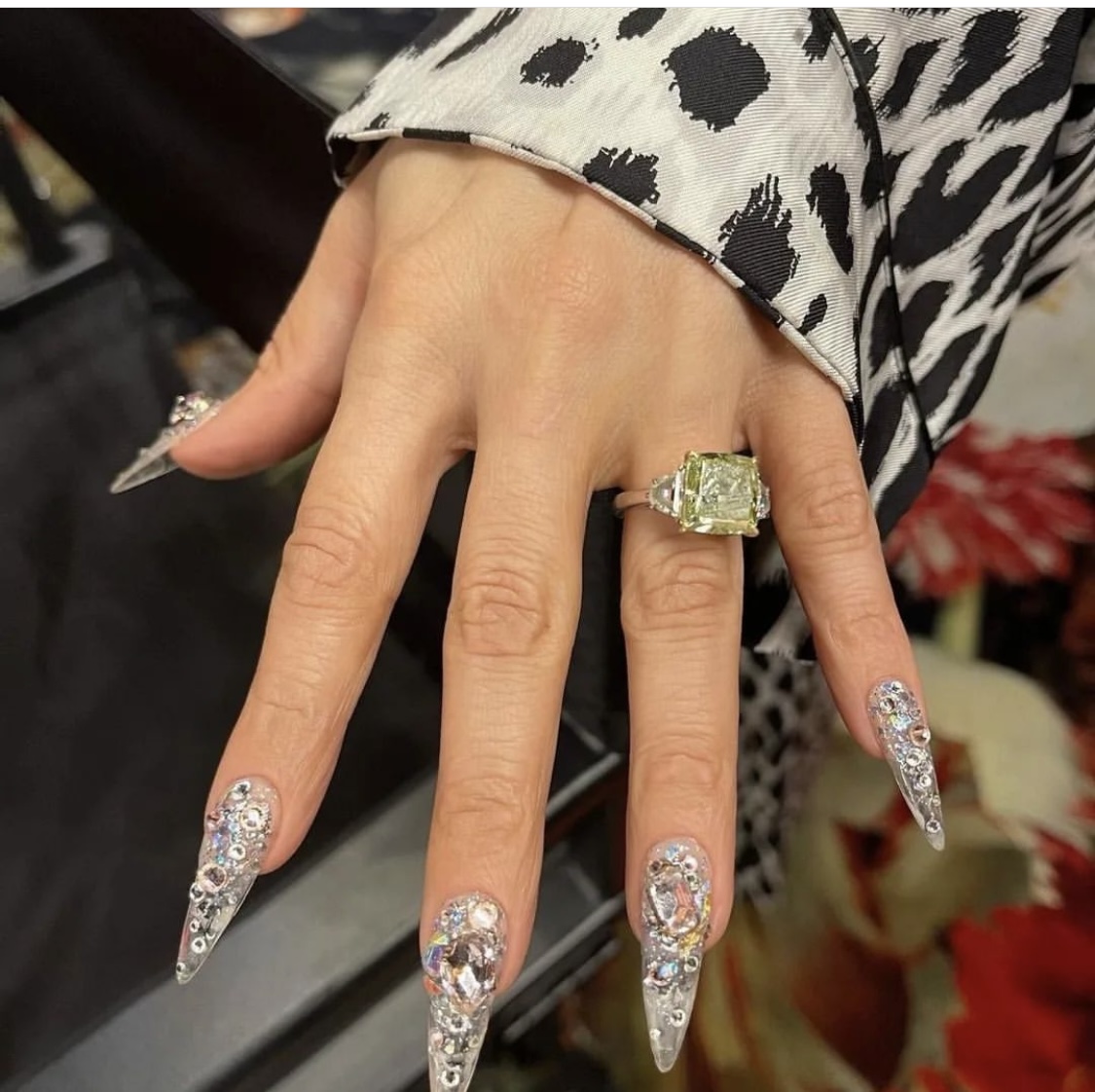 Green is Jennifer Lopez's lucky color. When Ben Affleck proposed to her the second time around, he picked a very rare lime green diamond for the center stone. Here is a close up of her engagement ring from her nail artist Tom Bachik's Intagram. Green diamonds are extremely rare and expensive. If green is also your color, you have thankfully lots of other gemstones options.
We gathered unique designs and gems while we were attending Vegas Jewelry Week. You can see them in movement in this video. We included an array of green hues and gemstones for all budgets: mesmerizing Paraiba tourmaline, affordable Montana sapphires, precious emeralds and green labgrown diamonds.
Looking for the brands featured in the video? Here they are: Coast, Omi Privé, Parlé, The Personal Jeweler, Pamela Love, Muzo, Ancora Designs, Green Rocks.